SPONSORED CONTENT
Women's Action for Africa's Recovery and Resilience
Expert insights on why equal opportunities for women are key to the continent's COVID-19 recovery
Women across Africa have seen their access to markets, finance, and opportunities disproportionately challenged by COVID-19. With women's equal social and economic participation a vital ingredient for recovery and growth, this situation—unless properly addressed—could have wide-ranging knock-on effects for the whole continent.
How can multinational financial institutions and civil society work to enable an empowering, equal environment for African women, including by leveraging on-the-ground expertise? Carol Pineau, a longtime journalist and filmmaker, sat down with four leading experts from the African Development Bank to discuss their efforts to support women's access to trade and finance as well as the role of women in Africa's economic recovery.
---
"No bird flies with one wing. We must support women everywhere to thrive. As they do, societies will thrive and prosper."
— Dr. Akinwumi Adesina, President of the African Development Bank
---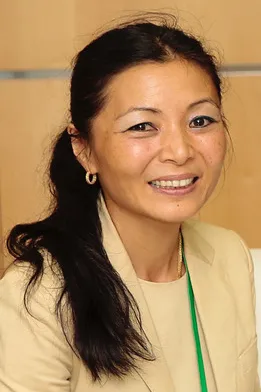 Atsuko Toda
Acting Vice President for Agriculture, Human and Social Development
Atsuko Toda is responsible for the Bank's strategy, lending and other activities in agriculture, water and sanitation, education, and health, as well as the bank-wide work on employment and gender equity. Toda leads the provision of technical expertise for the Bank's multi-billion-dollar response to the Covid-19 pandemic in Africa.
---
"It is critical that gender equality, women's entrepreneurship and women's empowerment are at the center of the solution when it comes to economic resilience on the continent."
---
Listen to our conversation with Atsuko Toda:
---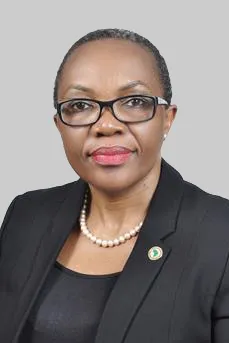 Dr. Martha Phiri
Director, Human Capital, Youth and Skills Development
In her role, Dr. Martha Phiri oversees human capital, youth and skills development as well as the health and social protection programs of the Bank. Previously, she worked for the African Development Bank as Country Manager in Rwanda and as Country Economist for Malawi, Mauritius and Namibia. She holds a PhD in Economics (University of Liverpool) and a M.S. in Agricultural Economics (University of Malawi).
---
"If we're to transform Africa, investing in people is fundamental."
---
Listen to our conversation with Dr. Martha Phiri:
---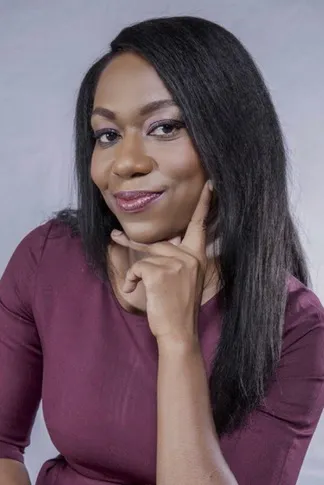 Marieme Esther Dassanou
Manager of Affirmative Finance Action for Women in Africa (AFAWA)
Dassanou manages AFAWA, a pan-African initiative seeking to bridge the $42 billion financing gap faced by women SMEs. Before joining the Bank, she led the International Finance Corporation's work on advancing women's inclusion in the banking and insurance sectors. Esther has also managed the Secretariat of Global Banking Alliance for Women.
---
"As long as women entrepreneurs remain in the informal sector, we will not really see benefits from investment."
---
Listen to our conversation with Marieme Esther Dassanou:
---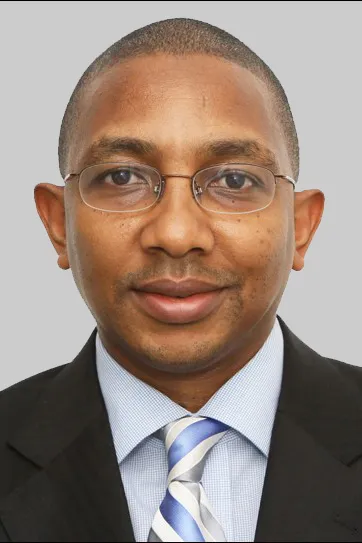 Dr. Abdu Mukhtar
Director of Industrial and Trade Development
Dr. Abdu Mukhtar oversees the implementation of the Bank's Trade and Industrialization Strategy including policy and private sector transactions in the Manufacturing and Services sectors. He also worked in Consulting, Private Equity and Public Service. He holds an MD; PhD (Pathology); MBA (Harvard Business School) and MPA (Harvard Kennedy School).
---
"The main sectors that really should work for a good recovery to take place are agriculture, agribusiness, service industries, (and) manufacturing industries. These are also the areas where women operate the most."
---
Listen to our conversation with Dr. Adbu Mukhtar:
For more information about the African Development Bank, visit https://www.afdb.org/en.
---
Other Content from the African Development Bank:
As the coronavirus swept across the world, Africans had a growing sense that they were on their own. If there were going to be a savior, it would be Africans themselves.
---
Key takeaways from the recent Foreign Policy investment roundtable, featuring President of the African Development Bank Akinwumi Adesina.