SPONSORED CONTENT
Greece: A Remarkable Economic Recovery
After a decade of economic torment, acid reforms and mounting sacrifices that cost the country half a million brains, Greece seems to have finally got back on its feet.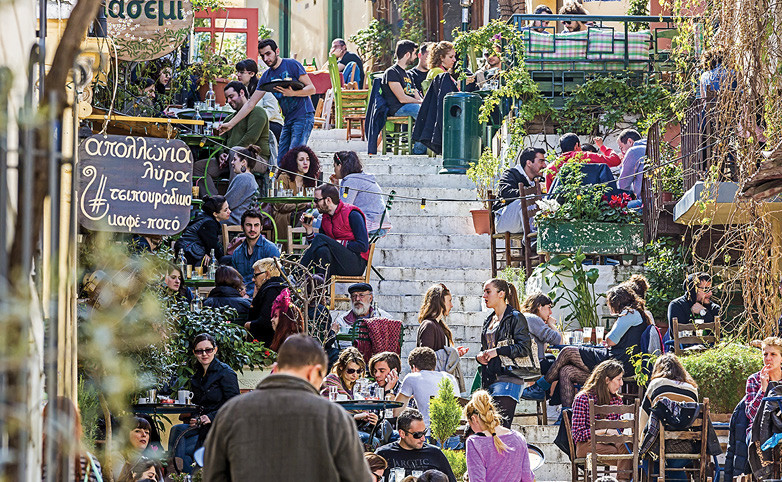 According to the European Commission (EC), Greece's economy should grow by 2.4% in 2020 — a figure considerably higher than the 1.4% predicted for the European Union (EU) as a whole. After having lost over a quarter of its gross domestic product (GDP), the bloc's southernmost nation is now "well on track," estimated European Commissioner for Economy Paolo Gentiloni when announcing the findings. This projection demonstrates a remarkable turnaround for a country that just few years ago was floundering through one of the harshest economic recessions in history. Tribute must be paid to the Greek people who endured an array of unpopular reforms and deep austerity measures, including salary and pension cuts, in order to extricate their country from financial turmoil.
"I don't think that the world fully appreciates the extraordinary pain the Greek reforms have involved or the tremendous sacrifices that you, the Greek people, have made," stated Barack Obama in a speech he made in 2016 while visiting Athens on his last overseas trip as president. The first tangible signs of progress came the following year, when Greece's GDP growth turned positive. This trajectory has continued since and the EC estimates its economy grew by 2.2% in 2019.
In 2018, Greece successfully exited its third and final bailout program, after having been forced to demand an astronomical €289 billion in financial assistance from the EU, European Central Bank and International Monetary Fund, known as the troika. This marked the beginning of a return to financial normalcy. This virtuous trend continued in 2019, when capital controls were lifted and market confidence started rising, with the country's 10-year bond yield plummeting to 0.9% in February, in comparison to 1.59% for the equivalent U.S. bond at that point.
Consumer confidence has also returned, helped by the unemployment rate dropping from 27.8% to 16.6%. Impatient for further changes to fully embrace a new economic era, last July the population elected a government led by Prime Minister Kyriakos Mitsotakis to implement widespread reforms that are bringing rewards for society, businesses and investors. "We have lowered taxes, we are deregulating, we are following a recipe that has also worked here in the U.S. and the economy is reacting very positively," Mitsotakis confessed to President Donald Trump in Washington this January. The country still faces a huge debt and numerous challenges. Whether the investor-friendly administration will overcome those remains to be seen. And as U.S. Ambassador to Greece Geoffrey Pyatt stresses, the challenge is also for others "to recognize the opportunities arising from Greece's new trajectory."