Ireland: Growth in the Face of Adversity
---
Industry Heroes Flourish in Time of Crisis
Leo Clancy, CEO, Enterprise Ireland, underscores the success Irish businesses have had despite challenges caused by the COVID-19 pandemic and Brexit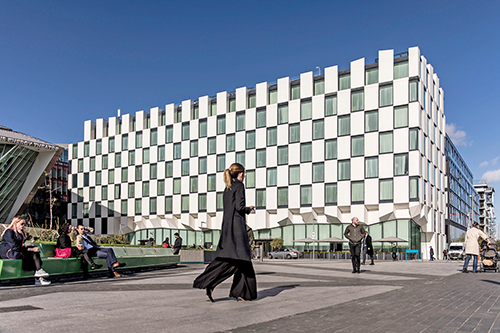 What does Enterprise Ireland provide for the country?
As a small island nation, our exporting sector is vital to Ireland's economic success and job creation strategy. We invest in the most innovative Irish companies through all stages of their growth. Enterprise Ireland provides capability building and financial supports to drive the scale of Irish companies across international markets. We are also focused on ensuring that there is a strong pipeline of high-potential start-ups in the country. Additionally, we drive collaboration and commercialization of state-funded research.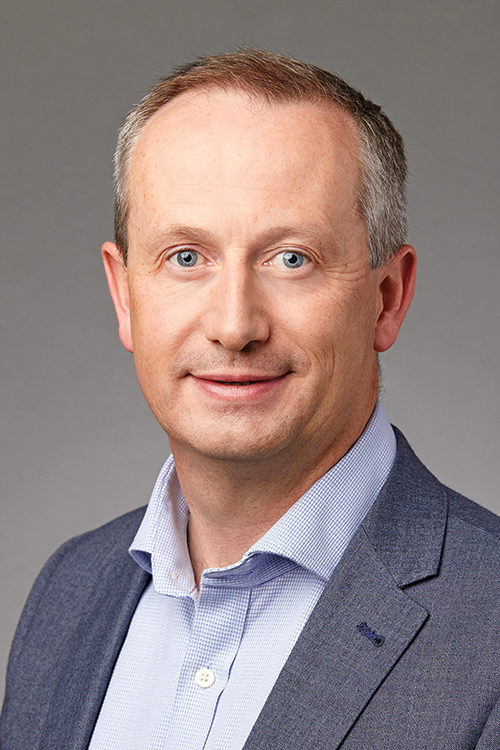 Since the mid-'90s the Irish government has committed more than €85 million in seed and venture capital schemes through Enterprise Ireland. The scheme is crucial in fostering strong growth of innovative indigenous companies in early and late scaling journeys.
In recent years we have seen many strong start-ups in fintech, cybersecurity, digital health and agritech sectors. We have also put a strong focus on women-led start-up companies. Our level of investments in women-led businesses is two to three times the global average.
How did the COVID-19 pandemic affect Ireland's overall economy?
COVID-19 created unprecedented challenges for everyone. From the outset, our approach was focused on helping companies stabilise, reset and recover. This included creating a dedicated COVID-19 response hub that provided crucial advice to over 8,000 companies; a scheme targeted at sustaining 27,500 jobs across Irish enterprises; and grants to hundreds of retailers to quickly pivot their offerings online. The move to digital is a crucial first step for many companies to move into foreign export markets and build a stronger base. Additionally, we provided direct support for companies who required financial or business continuity planning during the pandemic.
COVID-19 will have a lasting impact on the digitalization of companies following an accelerated shift in consumer behaviour and ways of working. This will make a significant difference in the medium term, particularly in enabling formerly locally focused Irish companies to access global markets. However, we do see significant inflation in logistics and material costs that is being felt all over the world. Companies will look more closely at their long-term supply chain resilience and costs.
Exports by Irish companies were up marginally year-on-year despite declines in most advanced economies. Ireland was the only economy in the EU to grow in 2020. The nation is now ranked fifth in the world for global exports of COVID-19 related goods and services. Ireland is a small, open economy, but one with global reach and a key understanding of what it takes to succeed.
What Irish companies were the biggest heroes during the crisis?
ICON is a global provider of outsourced drug and device development and commercialization services to the pharmaceutical, biotechnology and medical device industries and government and public health organizations. ICON provided clinical trial services to the Pfizer and BioNTech investigational COVID-19 vaccine program. The company mobilized a large global team of therapeutic and operational specialists to partner on the implementation of Pfizer's and BioNTech's strategic plan and framework for the monitoring of the trial. The team increased its efficiency to ensure a rapid study.
"Ireland is a small, open economy, but one with global reach and a key understanding of what it takes to succeed."
— Leo Clancy
,
CEO, Enterprise Ireland
Global software developer and consultancy firm Nearform built the world's most widely adopted COVID-19 contact tracing app, now used by millions across Europe and the U.S., including in the states of New York, New Jersey, Pennsylvania and Delaware. It works across borders to allow users to travel with the same level of protection and privacy. The company recently announced plans to expand across North America to meet demand.
Additionally, Irish biometric authentication solutions provider Daon created VeriFLY, a mobile health passport. American Airlines is the first U.S. airline to adopt the VeriFLY technology. It provides customers with an easy method of providing results from a negative coronavirus test and other completed documents required for international travel into the United States. British Airways also announced they will use the app.
What is the private sector doing to promote environmental sustainability in Ireland?
There are many examples of companies already taking advantage of the shift towards sustainability. In the agritech sector, which is a strong sector in Ireland, Keenan's advanced diet feeders promote sustainability in farming by reducing waste, maximizing animal feed efficiency and enabling a circular economy.
In other sectors, CitySwift has created a platform that uses data to strategically improve public transit, making the most sustainable modes of transport more efficient and user friendly. Ecocem is improving and promoting the use of a greener cement alternative. Additionally, Ocean Energy is capturing and converting the power of waves into electricity using their unique technology.
What impact has Brexit had on Irish business sectors?
It is too early to say what sectors will be most affected in the long-term by Brexit. It will depend on final implementation of the EU-U.K. Trade and Cooperation Agreement and the normalization of some of the distortive effects of supply chain adjustments during this initial period. However, the area of most concern would be the agrifood sector.
Since the Brexit vote, Enterprise Ireland's priority has been to ensure that Irish exporters were prepared. We implemented a program to support Irish exporters in being more innovative, competitive and diversified, including €146 million in funding to Brexit exposed clients in 2018 and 2019. We also introduced programs to help companies hire customs experts. 
---
Ireland: Growth in the Face of Adversity Report Contents: