Bahamas: Celebrating 50 Years of Success and Independence
---
Infrastructure projects cultivate connectivity
Through the implementation of dynamic funding mechanisms like public-private partnerships (PPPs), the nation is rolling out new capital projects to enhance socioeconomic development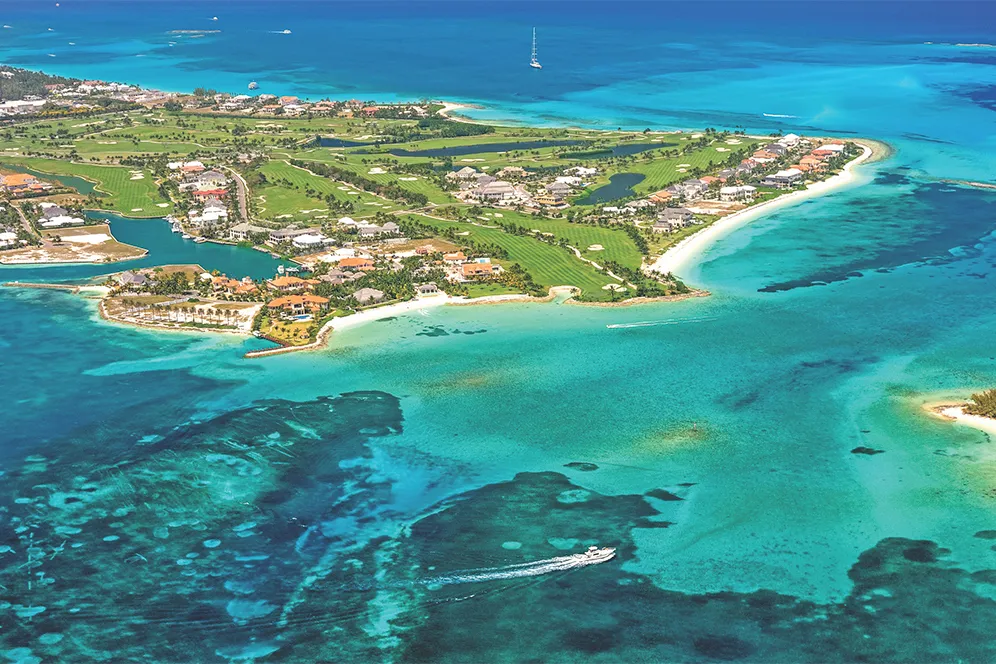 Although blessed with a wonderful selection of natural assets, the size and spread of the Bahamas' many islands, not to mention its vulnerability to powerful hurricanes and tropical storms, mean reliable and durable telecoms and transport infrastructure are of vital importance. As a disparate country with dozens of inhabited islands stretched across 100,000 square miles of sea, ensuring residents, visitors and businesses can move around and thrive has required substantial investment in socioeconomic projects, often with the financial assistance of foreign entities and companies.
"In the past decade we have lost more than $8 billion in damages due to hurricanes," laments Minister of Works and Utilities, Alfred Sears. "We are among the most vulnerable countries to climate change and global warming as declared by the United Nations. When building transport infrastructure, we have to construct sea walls to protect the roads and communities from sea surges during hurricanes. Having very resilient defenses for the community and the road infrastructure is important."
The senior government official compares his ministry to a large design, engineering, quantity surveying and maintenance firm given the wide scope of the many public infrastructure projects under its umbrella. By embracing PPPs in recent years, the government has been able to move more aggressively and rapidly, without having to come up with the up-front capital to fund the work of the administration. "PPP is an important mechanism for the capital development for the Bahamas because it enables the government on a more rapid basis to roll out its capital projects," he states. "Currently, there are several PPPs in the area of road building and airport redevelopment and construction. We also have several bridges already designed and quantified that are ready to go and may involve PPPs."
Reliable telecoms services vital
The highly unpredictable nature of the Caribbean weather during its annual hurricane season underlines the importance of strong and reliable telecoms infrastructure and service coverage. In September 2019, Hurricane Dorian battered the region and knocked many cable and wireless networks offline for a considerable amount of time. Lessons were learned from that unfortunate ordeal and the industry, together with the government, has invested significant sums to ensure the situation is never repeated. Secure and reliable digital systems and networks are essential to the flourishing financial services sector. As the only 100% Bahamian-owned communications provider, delivering residential and corporate broadband internet, cable television, fixed line and mobile telephone and data services to the vast majority of the Bahamian population, Cable Bahamas Ltd is at the forefront of industry innovation across the long chain of islands.
"Coming off the impact of Dorian — where we saw significant infrastructure impacted — we are very proud of how [our mobile network] ALIV performed as we never lost fiber connectivity," says Cable Bahamas CEO, Franklyn Butler. "We learned some lessons from that experience on resiliency and how do we harden and create additional resilience and redundancy from a network perspective. The pandemic further compounded that issue where we saw this explosion of the use of data, with lockdowns and people working from home."
Butler describes the Bahamas' digital infrastructure as "very strong and getting better" as tens of millions of dollars are invested in state-of-the-art infrastructure by leading players. "We have continued to invest in the expansion of our fiber backbone" he adds. The pandemic and governments' reaction had a hugely negative impact on international tourism and related industries, but did lead to a major uptick in the number of people opting to ditch commercial airlines for private jets and corporate aircraft.
This trend has been especially prevalent in the North American market and with the Bahamian brand well positioned in the luxury tourism segment given its many high-end hotels and resorts, business has boomed. A family owned and operated company with more than 25 years of expertise, Jet Nassau offers a range of aviation services to business and leisure aircraft. As a Fixed Base Operator (FBO) — a coveted status given to a company that has been granted the right to operate at an airport — the firm is flush with success. "In the Caribbean, we probably account for 60% of all corporate jet arrivals and will be investing heavily in infrastructure and assets, including new hangers and facilities, as it is required right now based on the projections from our clients that travel back and forth to the Bahamas," says proud General Manager Charles Bowe.
---