SPONSORED CONTENT
Energizing Mauritius' Economic Progress
An increasingly digital economy is being encouraged by state-of-the-art electricity and communications systems.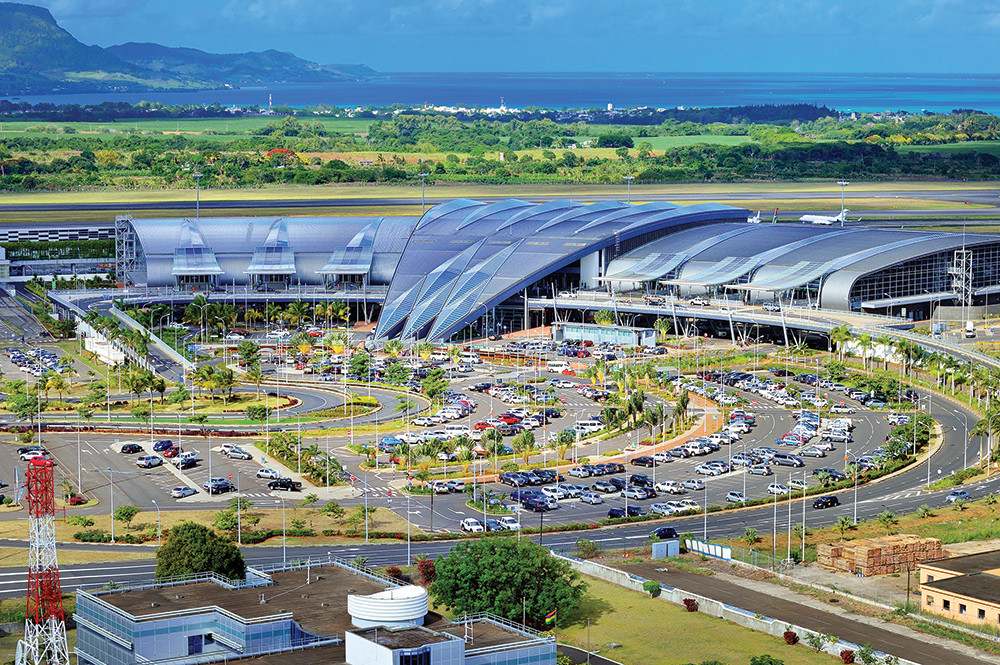 As Mauritius' economy advances, so does its need for electricity: by 2030, the population of around 1.2 million is expected to consume over 600MW at peak times, a steep climb from 2019's figure of 500MW. That year, 78% of Mauritius' electricity was generated from imported fossil fuels, with the remainder coming from renewable sources such as hydropower, solar, wind and bagasse, the sugar industry's waste product. The government is determined that power generation capacity grows and becomes more sustainable quickly, and has set targets of 35% renewables by 2025 and 40% by 2030.
The private sector will play an important part in achieving these targets, with the government's comprehensive Renewable Energy Roadmap 2030 offering an insight into numerous investment opportunities in areas like solar, onshore and offshore wind, biomass, waste-to-energy, hydropower, wave energy and storage. To attract more investors to the sector, the Mauritius Renewable Energy Agency has been established, fiscal incentives introduced and the process for approving renewable energy projects has been simplified.
The country has also accessed funding from, for example, the Green Climate Fund, which has granted $28 million for battery storage, a smart grid, 300 solar mini-grids and 25MW of rooftop solar panels. These initiatives are having an impact: renewables are expected to be providing 25% of the country's electricity mix by the end of this year, with the contribution of solar rising from under 1% in 2014 to 8%.
Transformed networks
Leading the industry's transition to a green future is the government-owned Central Electricity Board (CEB), which is responsible for the transmission and distribution of Mauritius' electricity and around 54% of its generation, with the other 46% being purchased from independent power producers. Today, CEB generates most of its electricity at four thermal plants and ten hydropower stations, but it is increasingly investing in wind and solar capacity.
To facilitate the move to renewables, CEB has set up a dedicated subsidiary: CEB Green Energy. Unsurprisingly, given the amount of sun that hits tropical Mauritius, this has a particular focus on solar. Its most important contribution to date has been the innovative and internationally acclaimed Home Solar Project that was awarded $10 million by the Abu Dhabi Fund for Development. Through this, CEB is installing 10,000 grid-connected photovoltaic systems on the rooftops of low-income households at no cost. The recipients benefit from free electricity, while any excess goes back to CEB's grid. To date, over 1,000 households have profited from this program, 48% of which are headed by women.
CEB Green Energy has also been actively assisting small- and medium-sized enterprises, cooperatives, institutions and schools to set up solar systems. Some of its other projects include the development of an 8MW solar plant that is being financed by the Indian government and a 15MW agri-energy facility that will combine electricity production with farming.
As well as investing in renewables, Mauritius is keen to boost the use of clean, non-renewable energy sources such as liquefied natural gas (LNG) for electricity, transportation and other purposes. And with around 33 thousand ships passing Mauritius every year, LNG bunkering is a clear opportunity that would probably require some form of public-private partnership to realize.
Already world class, CEB's transmission network that covers 100% of the country is being upgraded to smartly manage increasing amounts of renewable energy. In addition to carrying electricity, the power lines in that network contain a fiber-optic system that has recently become Mauritius' second broadband backbone.
Overseen by another subsidiary, CEB Fibernet, this is being used to help develop the government's digitalization projects but will be more widely available in the near future. In fact, CEB will soon provide Mauritius with end-to-end state-of-the-art communication connectivity, as it also has a 15% stake in the consortium installing a submarine cable system to connect the country to South Africa and the rest of the world.
CEB's transformation from utility to utility-telecom operator has garnered plaudits and its expertise in this area is likely to be called upon by other countries. In the meantime, it is proving instrumental to the development of Mauritius as a digital economy.