Wales: Transforming the economy, engineering success
---
Track record of success in range of sectors woos FDI
Wales boasts a strong, stable and secure environment for enterprise that is always open to new ideas, as Andrew Gwatkin from Trade & Invest Wales, explains in detail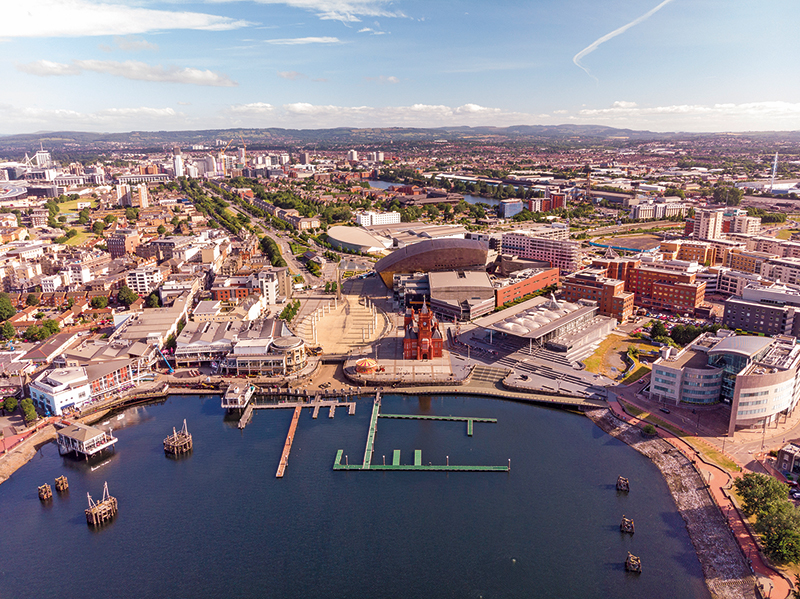 FP: Wales is positioning itself to grow into new research-driven industries and Trade & Invest Wales — an arm of the Welsh Government — has been key in helping set this up. What core pillars does the economy sit on and how is the nation preparing to enter a new era of industry?
AG: We have a proud industrial heritage and have really moved the economy forward. A century ago, the Port of Cardiff was one of the biggest in the world and exported coal. Since then, a lot has changed and we've taken significant steps forward. Wales has an extensive advanced manufacturing sector and a strong automotive industry. We have some very modern aspects of the economy, like compound semiconductors, Fintech and life sciences. We have a compound semiconductor cluster in South Wales, which is a fantastic example of leading-edge technology. Companies work together and are going through the end-to-end process in terms of compound semiconductors, which is a key technology for the future. We have impressive cyber security strengths; many companies operate in that very active sector here. It can be quite windy in Wales, which is helpful for us in terms of energy generation. With a coastline of more than 1,200 kilometers, Wales has a rich maritime history and is harnessing this for energy generation through wind, wave and tidal energy. We also have many food and drink companies that have invested in Wales and people looking at opportunities for electric vehicles (EV) as we have a fantastic automotive supply chain. We are already working on battery technology and ways to lighten EVs. We have eight universities and an impressive research and development capability.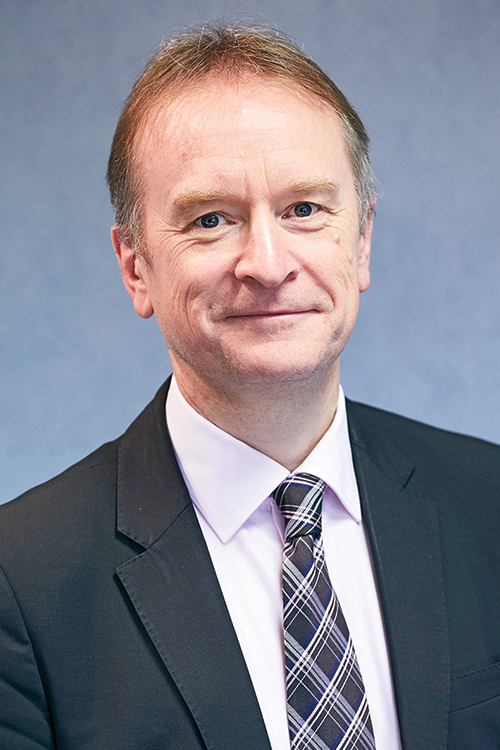 FP: Please share some of your success stories and outline the strategies and targets that will reignite the economy?
AG: Trade & Invest Wales promotes trade and investment for the Welsh Government. We provide export support, seek inward investors and help them throughout their entire journey, understanding their business requirements when setting up in Wales, putting them in touch with talent and an appropriate skill base. The latter is often key for inward investors; finding skillsets and workers located in the right place is vital and we can help with that. We want investors to make the most of the business opportunities we have here. Our main attractors are the modernity of our economy and strong links with the education system, infrastructure and the rest of the U.K., as well as our ability to allow investors to work closely with decision makers in Welsh Government in order to make quick decisions. The Trade & Invest team is linked to our overseas office network of 21 offices in a dozen countries. We work closely with the Department of International Trade in our work and our overseas teams are placed in key markets. We have a strong team in North America; our biggest overseas presences is within the U.S., recognizing the importance of the market as our most significant inward investor donor market. Having a presence in key markets allows us to talk directly with investors about the benefits of being in Wales. We also have a strong FDI team based in Wales who aid investors through the entire process.
FP: The U.S. is your largest trading partner, accounting for over 15% of annual exports, while around 270 U.S. businesses are active in Wales. How significant are foreign markets to Wales' continued success and what target markets is it looking at to diversify inflows?
AG: FDI has a massive impact, balanced with our strong domestic economy. Over recent decades FDI has brought in employment, technology and interconnectivity. FDI can fundamentally transform sectors and develop supply chains. Foreign entities create meaningful collaborations with schools, other businesses and communities. Airbus, Toyota and General Dynamics have a huge impact on the areas where they are located. They create opportunities for young people and they provide a cultural interchange that one would not otherwise get. FDI means working with other cultures, which brings a richness to what we already have. In particular, the U.S. market is absolutely vital to Wales. We have the strongest overseas presence in the U.S. due to the importance of our economic, cultural and historical links. We have maintained a special relationship over many decades and the U.S. is an important source of investors and a key trading partner. Wales is a modern and dynamic place to do business.
---