Japan: Present/Future
Produced in collaboration with the Embassy of Japan in the United States.
---
Why Japan's Open Technology Stands to Revolutionize 5G
Increasing concerns over 5G supply chain risk have given new impetus to Japan's open approach to next-generation mobile networks.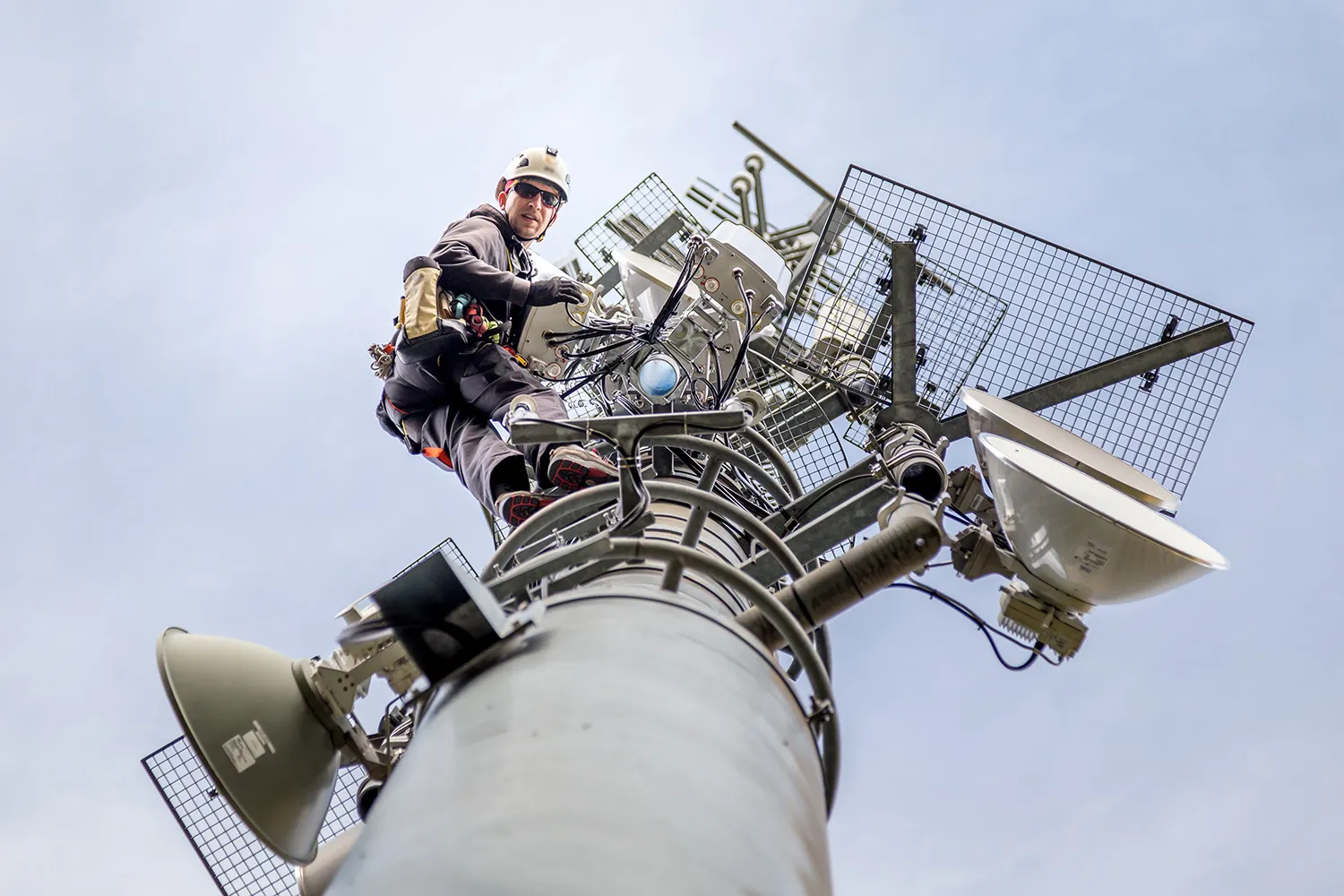 The US-led clampdown on Huawei's 5G technology gave fresh momentum to Japan's next-generation telecoms equipment. That's not only thanks to Japan's commitment to human rights but also because of the country's open approach to 5G, which promises to shake up the future of mobile networks.
For now, the 5G space is something of an oligopoly. In 2020, just three companies – Ericsson, Huawei and Nokia – controlled 77% of the entire global 5G base-station market share, according to research group TrendForce.
Traditionally, network suppliers have provided mobile carriers with all-in-one bundles. As networks grew increasingly complex, just a few large companies became dominant, building entire networks or large components with proprietarytechnology.
But Japan's government and technology companies are hoping to help turn the tide. Companies like Rakuten, NTT DOCOMO, Fujitsu and NEC are building key 5G technologies around open specifications that allow networks to work with a multitude of components from a range of companies. This could help destroy entry barriers for new companies in the 5G space, not only in Japan but worldwide.
Research suggests that the 5G consumer market will be worth an estimated $31 trillion by 2030.
"Our new generation of mobile phone tech infrastructure is unusual in that it draws on technology vendors from Japan, the US, Finland, Taiwan, Korea and elsewhere, but not from vendors that have been spotlighted due to security concerns. Not surprisingly, US and European authorities have been watching our progress," said Mickey Mikitani, Chairman and CEO of Rakuten, which launched the world's first large-scale open-architecture network last year. "The new network's advantages are clear: 30-40% percent savings compared to traditional networks for present 4G technology and up to 50% savings for next-generation 5G networks."
Japan's emphasis on open networks aims to diminish real threats that could come with reliance on single suppliers. A European Commission report found that this approach increases the exposure not only to cyberattacks but also to technical weaknesses and vulnerabilities. Increased competition could also help get rid of supplier lock-in and lead to significant price drops for mobile carriers and consumers.
The UK, after virtually barring Huawei technology in its 5G network due to unresolved security concerns, found that it would be relying entirely on Nokia and Ericsson for its critical 5G infrastructure. Even though they are European companies, Digital Secretary Oliver Dowden said it still represented "an intolerable resilience risk." The country looked to Japan for alternatives. Now, the British government is partnering with Japan's NEC to launch a 5G Open Radio Access Network (RAN) this year.
While Japan looks to launch more of its 5G technology at home and abroad, the country has already set its sights on 6G. Continuing with the public-private partnership approach that has helped grow its 5G technology, the Japanese government is set to earmark $475 million this year to promote the advancement of 6G mobile networks. Development of core technologies could be well underway by 2025, with 6G commercial launch pegged for 2030.
---
A Conversation with Ryota Takeda, Japanese Minister for Internal Affairs and Communications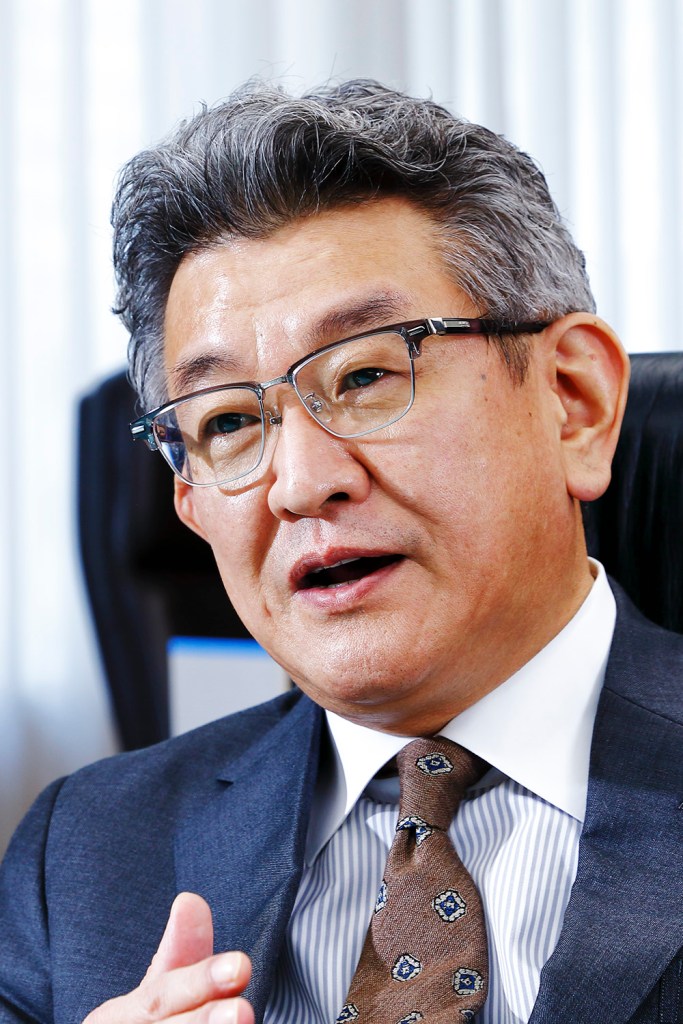 The Japanese government has long been convinced of the potential of 5G to improve society. But the COVID-19 crisis made it crystal clear – ICT infrastructure has become the backbone of modern society, and reinforced networks can offer new ways to overcome major challenges. Japan's 5G technology and networks are now being carefully developed and implemented with lessons learned from past generations of technology. And as the dark potential for surveillance states becomes increasingly obvious, Japan is also ensuring the technology is built around ethical convictions that empower positive change while upholding individual freedoms. That's why Japan is looking to get ahead of the game by working alongside nations that share its values to implement open and secure networks, as well as international standards. Here, Japan's Minister for Internal Affairs and Communication outlines how the country plans to make it all happen.
You became Minister for Internal Affairs and Communications in September 2020. What are your main goals and challenges for the international telecommunication policy aspect of your portfolio?
Information and communications technology (ICT) policy needs to be implemented by deepening global partnerships and keeping in line with global trends. The Ministry of Internal Affairs and Communications (MIC) of Japan is focusing on international ICT policies, with its Global Strategy Bureau at the core of its efforts.
One of our most important policies involves accelerating the deployment of quality ICT infrastructures and services such as 5G systems to a global market based on the MIC World Development Action Plan 2020, which was formulated in April 2020. Through this initiative, we would like to contribute to global economic growth through digital transformation, the achievement of the UN Sustainable Development Goals (SDGs) in partner countries, and the realization of the Free and Open Indo-Pacific (FOIP) strategy.
Also, we would like to reinforce closer cooperation and coordination with other countries regarding 5G and Beyond 5G as industrial and social infrastructure.
How has the COVID-19 pandemic impacted your approach to digitization and ICT technology in Japan? Has it accelerated any changes or caused you to change strategy?
The COVID-19 pandemic has largely expanded the demand for remote activities such as working from home and distance learning. As a result, the indispensability of ICT that support these activities as basic social infrastructure has been reaffirmed. Besides, the use of big data, such as the application of information from mobile phone base stations, is spreading internationally as necessary and fundamental to create the best countermeasures against viral infections.
"The COVID-19 pandemic has largely expanded the demand for remote activities such as working from home and distance learning. As a result, the indispensability of ICT that support these activities as basic social infrastructure has been reaffirmed."
With the growing relevance of ICT, the issues that need to be addressed have become evident. First of all, it is urgent to eradicate the digital divide by reinforcing the core ICT infrastructures. Ensuring cyber-security has also become crucial as ICT is being applied to various fields. Also, it is essential to develop norms regarding data so as to harness big data with consideration to the secrecy of communication and privacy in the gathering and use of data.
Multilateral cooperation, which has been at the core of our ICT international policy, is becoming increasingly crucial in solving these issues, and we would like to put in even more effort into enhancing it.
How do you evaluate the growing global trend focusing on safety and security in the ICT field, such as with 5G networks?
ICT, including 5G, is expected to be harnessed for use in every aspect of society, and it is important as a foundation for future social development and economic growth. Therefore, ensuring the safety and security of the ICT network is an urgent and critical task.
"We believe it is important to foster ICT solutions that respect privacy, human rights and the norms regarding ICT usage."
Meanwhile, there is also growing concern that ICT technologies, which are making rapid progress, might bring about dark scenarios involving surveillance societies, depending on how they're used. We believe it is important to foster ICT solutions that respect privacy, human rights and the norms regarding ICT usage.
Since it is difficult to solve these issues through the respective efforts of individual countries, international cooperation is crucial. We understand that the public and private sectors of Japan should play more important roles in international cooperation to work on these problems. Since Japan's secure and quality ICT is gaining increased international attention, we must live up to these expectations and contribute to the security of global ICT networks.
What kind of policy measures have you found to be effective in terms of achieving security in 5G networks?
In Japan, one of the conditions for mobile operators in the frequency assignment for 5G is to take adequate cyber-security measures, including measures against supply chain risks. We also introduced a tax incentive for secure and open network structure last summer. At the same time, we've been putting efforts into R&D and international standardization to ensure secure networks.
We are well aware of security concerns such as the supply chain risk caused by the issue of "vendor-lock-in," in which network operators have little flexibility to adopt vendors other than those that were initially adopted. To cope with this problem, we are internationally promoting an open and interoperable 5G network architecture.
In our efforts to work on these issues, strengthening cooperation with other countries through opportunities such as bilateral policy dialogue is key.
How will you strategically promote openness and interoperability of 5G networks globally?
Domestically, some operators have already introduced openness into their network and the government has been implementing various promotion measures such as tax incentives and support for R&D. Since there are technically challenging aspects in structuring and operating the network comprised of devices from multiple vendors, not only the efforts of operators but also commitment from the government plays a very important role in this initiative. In the meantime, transformation of the global 5G device market requires internationally collaborative efforts. We would like to coordinate with both governments and industries of other countries.
Likewise, we deem securing open architecture as one of the most important factors in the realization of the next generation mobile network, which was stipulated in our "Beyond 5G Promotion Strategy." We would like to discuss and coordinate with other countries around this kind of far-sighted vision and long-term strategy.
The structure of the current 5G market is an oligopoly of the largest vendors. What do you think are the Japanese 5G's strengths to compete in this market? And what is the Japanese strategy for deploying 5G to overseas markets?
The strength of the Japanese 5G model lies in its openness, secureness, high quality (e.g. low power consumption), and flexibility to meet various needs. Also, since Japan was one of the first countries to institutionalize private 5G, Japanese businesses can propose 5G systems with solutions using their own rich experience in private 5G. I expect the Japanese 5G model to expand globally.
"The strength of the Japanese 5G model lies in its openness, secureness, high quality (e.g. low power consumption), and flexibility to meet various needs."
Also, while the global trend to ensure openness and interoperability of 5G networks aims at enhanced network quality and security, this also creates a more competitive market, opening new opportunities for various businesses, including Japanese ones. Our Ministry stands behind these businesses and will support them in their contribution to areas like international standardization.
How are Society 5.0 and Beyond 5G related? And how will you strategically accelerate efforts for Beyond 5G?
Japan sets the creation of Society 5.0 as its future target, which is a human-centered society that enables economic development and resolution of social problems through advanced-level integration between physical space and cyberspace. In order to realize the next generation for communications systems (Beyond 5G), which will play a core function and work as the backbone of Society 5.0, MIC released its "Beyond 5G Promotion Strategy" last June.
The function of Beyond 5G includes the advancement of 5G functions such as Ultra-Fast & Large Capacity, Ultra Low Latency and Ultra Numerous Connectivity. Other new features include autonomy, scalability, ultra-low power consumption, ultra-security and resiliency. We set a global perspective as one of the basic principles of the strategy, as well as promoting the R&D Strategy, Intellectual Property and Standardization Strategy and Deployment Strategy.
From this early stage, it is paramount to create international collaboration frameworks with strategic partners, such as foreign governments and companies that can be trusted and with whom productive synergies can be formed, while also engaging in international joint research and development and international standardization in innovative elemental technologies necessary to bring Beyond 5G to fruition.
What activities have you undertaken so far to make Beyond 5G a reality?
Japan is implementing several sub-strategies: R&D strategy aims for world's best Beyond 5G R&D Environment; the Intellectural Property and Standardization Strategy promotes open and de-facto standardization with overseas partners; and the Deployment Strategy aims for the deployment of 5G network, optical fiber networks and solutions throughout the nation.
We established the "Beyond 5G Promotion Consortium" last December for the purpose of strengthening collaboration among industry, academia and governments globally. We also plan to hold our "Beyond 5G International Conference" in the latter half of this year for further international cooperation and coordination. Also, the National Institute of Information and Communications Technology (NICT) has been allocated 50 billion yen ($473 million) to promote B5G R&D, which will be available for international joint R&D.
The results of these leading efforts should be presented to the world as a Beyond-5G-ready showcase by making use of the opportunity offered by the Expo 2025 in Osaka, Kansai, Japan.
What potential do you see for increased collaboration with the US in terms of digitizing society?
The US is a very important partner, which shares the same basic values. In the digital area, the US and Japan have been cooperating on various issues through bilateral forums such as the US-Japan Policy Cooperation Dialogue on the Internet Economy, which is headed by the MIC on the Japanese side and the State Department in the US.
As I mentioned before, in the digital area, the policy issues need to be dealt with through international efforts such as setting international standards or norms. Japan and the US have been leading the international community together, not only through bilateral cooperation, but also through collaborative efforts in leading discussions at multilateral forums such as the International Telecommunications Union (ITU) and the Organisation for Economic Co-operation and Development (OECD), and in implementing projects with third countries. We look forward to continuing this cooperation with the new US administration.
Japanese companies have become important providers of 5G, and the country has already set its sights on Beyond 5G. What are the benefits of working with Japanese technology for 5G? And how does Beyond 5G stand to further accelerate digital transformation?
Firstly, the US and Japan, which are the front runners in efforts to build open 5G network architecture, can lead the international collaboration toward vendor diversification by promoting the openness of 5G networks. In this field, Japanese businesses such as NEC, Fujitsu, and Rakuten, and US businesses such as Altiostar and Mavenir are important challengers to collaboratively lead the development of this frontier market, and they are currently collaborating on many business projects. We expect that the collaborative efforts of the US and Japan, at both the public and private level, will contribute to ensuring a secure and resilient 5G network globally.
"We expect that the collaborative efforts of the US and Japan, at both the public and private level, will contribute to ensuring a secure and resilient 5G network globally"
Japan is going to actively seek out collaboration with other countries for Beyond 5G. We understand that the US is also putting emphasis on cooperation with other countries in the implementation of its national 5G strategy and beyond. We would like to continue forward-looking and sincere discussions with the US about concrete ways to collaborate in R&D, standardization and so on at the public and private levels.