Global Business Schools for the Future
---
The Ukrainian Ambassador for Business Standards
International Management Institute Kyiv (MIM-Kyiv) is putting the Eastern European country on the global map for business education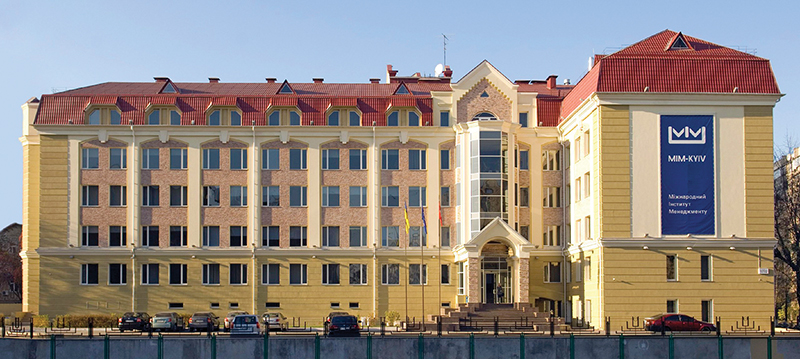 As well as being one of Europe's most historic, vibrant and verdant capitals, Kyiv is a hotbed of innovative businesses. The city is home to the regional headquarters of numerous multinationals and has nurtured many of its own entrepreneurial firms, with its startup ecosystem being the second-most impressive in Eastern Europe according to research organization StartupBlink.
A key component of its business networks is International Management Institute Kyiv (MIM-Kyiv), which Eduniversal ranks as the best business school in the country and among the top-300 worldwide. "We established the standards in Ukraine and continue to develop them; when it comes to high-quality international business education, MIM-Kyiv is the place to go. We are important for the country and as a hub that bridges Eastern Europe and Central Asia," says President Iryna Tykhomyrova.
The school was founded in 1989 as a joint venture between Switzerland's International Management Institute Geneva, now part of the renowned International Institute for Management Development (IMD), and Ukraine's National Academy of Sciences, she explains. "We are a private, stand-alone international school focused only on executive education."
"We are important for the country and as a hub that bridges Eastern Europe and Central Asia."
— Iryna Tykhomyrova
,
President, International Management Institute Kyiv
MIM-Kyiv is a full member of the Association of MBAs, AACSB, EFMD, CEEMAN and the Baltic Management Development Organization, and has a substantial portfolio of close partners around the world. These include Carnegie Mellon University and the Institute for Strategy and Competitiveness at Harvard Business School in the U.S., Stellenbosch and GIBS Business Schools in South Africa, China Europe International Business School, plus a range of universities in Europe and the Baltic countries.
MIM-Kyiv's practice-based activities include a double-accredited MBA, tailor-made corporate programs and consultancy services for local and international enterprises. Altogether, it boasts over 8,000 alumni, who make up Ukraine's largest business community, Tykhomyrova states. "Almost all of our participants are expanding their businesses in Eastern and Central Europe or the Baltic states, while a lot have global ambitions and some have already gone global."
The school plays a vital role in enabling businesses to take advantage of the opportunities emerging from changing environments within and outside Ukraine. For example, it is currently conducting a series of high-level events related to the potential arising from the European Union Green Deal.
As well as being an ambassador for the best international standards in socially responsible management in Ukraine, MIM-Kyiv is also an ambassador for Ukrainian business in the world. This year, for instance, governments of the European Union and the U.S. supported its development of a framework for training in Tajikistan.
"We are helping to create a Tajik business education system and instilling the principles of responsible management in Tajikistan. Despite the pandemic, we are not only launching new online courses, but we have entered an entirely new market with face-to-face programs,"asserts Tykhomyrova.
---
MIM-Kyiv Proves Nothing is Impossible
Interview with Iryna Tykhomyrova, President, International Management Institute Kyiv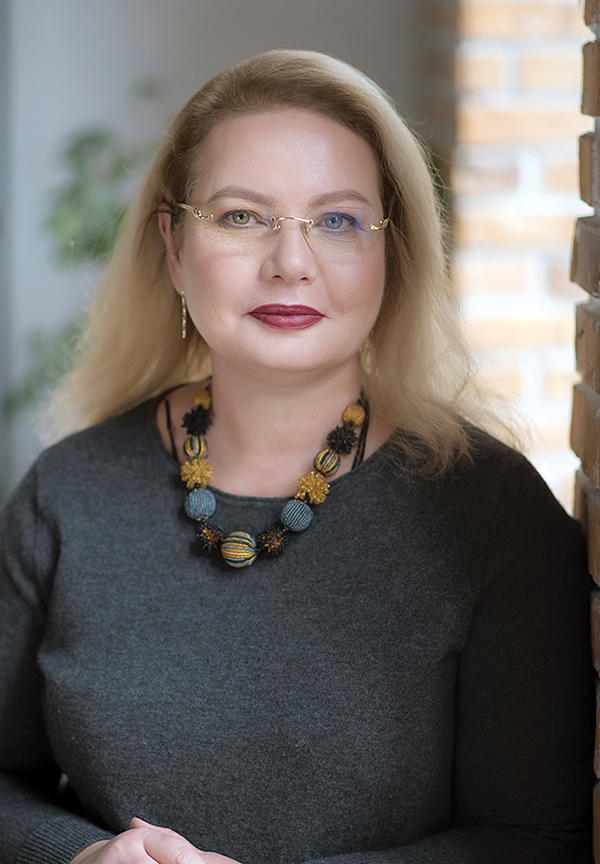 Why is MIM-Kyiv so highly regarded in terms of its contribution to social development and sustainability?
We share the values of socially responsible businesses and it's our mission to promote those values in the Ukrainian business environment. Sustainability is a key issue: it's impossible to run a successful or reputable business and not care about sustainability. Issues surrounding it have become part of all our courses and are considered from many angles. We also run regular sustainability discussion platforms for our partners and alumni that are dedicated to aspects such as the European Green Deal, changes in the European Union's economic and export regulations, and green finance.
How would you define innovation?
My definition would be that nothing is impossible; everything is possible—and our school is proof of that. We were told it would be impossible to establish an international business school in the former Soviet Union, that it would be impossible to develop it through Ukraine's economic transition period, and that it would be impossible to continue developing the school during the revolutions and war that we have had. We achieved all those things. When in late 2020 the European Union asked us to provide educational services in Tajikistan, that was further proof that everything is possible.
Ukraine is the second-largest country in Europe. How optimistic are you about its future?
I believe in a bright future for our country. Our economy is not as developed as we would like, which means an abundance of opportunities. Reforms have been launched, plus we have a well-educated and talented population. We are optimistic because businesses in Ukraine are thinking about the future and paying for their workforce's educational development. Last year, we had a lot of participants from pharmaceutical, logistics, medical, energy, information technology and media companies—sectors that are growing in the country.
What are MIM-Kyiv's priorities in the medium term?
We want to be on the global map of business education and we want our activity to help Ukraine become more visible on the economic map. One of the consequences of COVID was the negative effect on international relations; online conferences and lectures are better than nothing, but they aren't the same as face-to-face meetings. I hope we will soon have the chance to renew partnerships in person and we would be delighted to welcome people to our beautiful country. I'm sure that there is huge potential for doing business, establishing political connections, and for creating a new Europe and new world. After COVID, the world will not be the same—education is about the future and it's important that we create the new future together. 
---
Global Business Schools for the Future Report Contents: