Global Business Schools for the Future
---
Inspiring a New Wave of Leaders for Asia
A pioneering institute offers cutting-edge education that is global in scope but Asian in context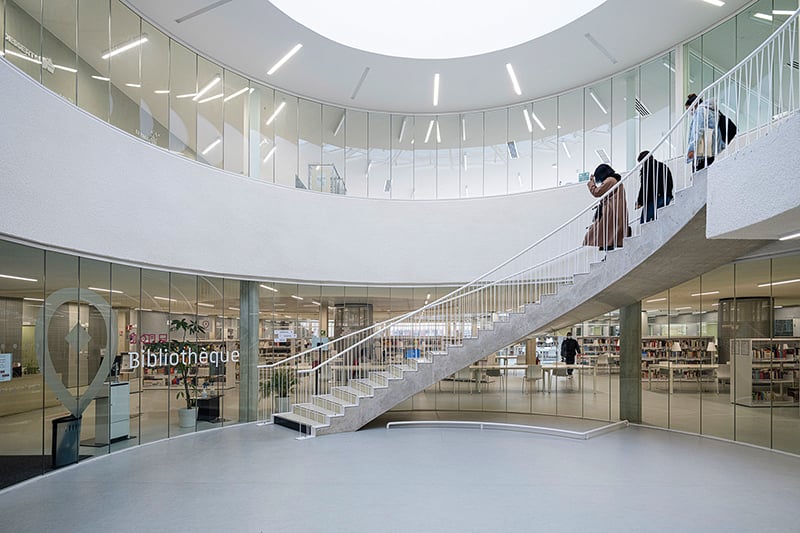 Asian Institute of Management (AIM) has been empowering entrepreneurial and socially responsible business and development leaders for over 50 years. "Dubbed the Harvard of Asia, our birth was a unique collaboration between Harvard Business School and top corporations in the Philippines," reveals AIM Dean and President Jikyeong Kang.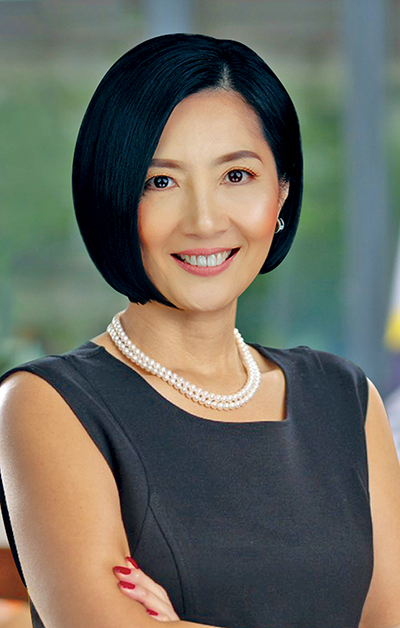 As a result of its pioneering management education and research, AIM is the only school in the Philip- pines and one of the first 10 schools in Asia to receive accreditation from the Association to Advance Collegiate Schools of Business (AACSB)—a prestigious body that acknowledged AIM's preeminence this year when it appointed Kang as its first board chair from the Asia-Pacific region.
Based in Makati, the Philippines' financial hub, AIM delivers practitioner-oriented degree and executive education programs that are global in scope but Asian in context to a multinational student body. Its flagship offering is probably a well-established Master in Business Administration, but AIM's agility allows it to innovate to meet emerging demands.
Recent portfolio additions include master's programs in data science, entrepreneurship, innovation and business, and ones in fintech and business law will soon join them. "Our Master in Data Science is one of the first in the region and last year we welcomed our first intake of PhD students.
We are also helping the government launch a track-and-trace application for COVID. It came to us because we have the best data scientists in the country," Kang says.
As well as promoting innovation, AIM has always championed social responsibility and ethical governance. Alumni from over 40 nations have graduated from its Master in Development Management since 1991, for instance, and in 2019 it launched a groundbreaking Executive Master in Disaster Risk and Crisis Management.
"We can now provide access to learners in far-flung places who would never have had access to our degree or nondegree programs."
— Jikyeong Kang
,
Dean and President, Asian Institute of Management
Sustainable management is also a central concern, she states, "We touch on sustainability in the same way we touch upon ethics: it is not taught in a stand-alone course, we teach it in all disciplines from many different perspectives."
AIM's synergizing partnerships with corporations, the public sector, other institutions and development organizations worldwide have been fundamental to its influential nurturing of business, government and societal leaders that are solving challenges and seizing opportunities in Asia. That influence can only grow as more students and clients embrace online, hybrid and lifelong learning, says Kang: "We can now provide access to learners in far-flung places who would never have had access to our degree or non-degree programs."
---
Distinctive Approach Allows Individuality to Flourish
Encouraging its thousands of accomplished students to be their true selves is a unique and rewarding experience
The award-winning EM Strasbourg Business School embraces and cultivates individuality and personality among its 3,400 dedicated students by adopting a warm culture that encourages the talented managers and business leaders of tomorrow to stand out from the crowd by finding success through being themselves.
This incredibly novel approach to teaching best practice in international business has made EM Strasbourg Business School a popular choice for several generations of ambitious managers and executives who dare to be different by displaying their unique personality and traits in their chosen business sector or industry.
"Our ambition is to reveal people and organizations to themselves. We believe in each personality and we have a clear slogan: "'Be Distinctive,'" explains Dean Herbert Castéran of EM Strasbourg Business School. "This does not mean that we want our students to be different, but that they make a difference by being themselves. You have your own assets, your own qualities, and you have to play with your true personality in order to feel good and to be better. Our value proposition is based on hard skills and soft skills, but many are geared to a path of self-discovery."
Born in late 2007 through the merger of IECS, founded in 1919, and IAE Strasbourg, created in 1956, EM Strasbourg Business School is itself unique, as it is the only business school in France to be part of a university.
Over the past decade and a half, the highly respected educational establishment has expanded its range of innovative and challenging programs, and formed close relationships with leading private sector names and international counterparts. EM Strasbourg Business School students can connect with 2,000 partner companies and 230 partner universities.
"We are the only school that is part of Grande Ecole, an elite system in France, and that is also an affiliate of the University of Strasbourg," explains Castéran. "We have, in fact, two identities, a private one and a public one. This may be common internationally, but in France, we are the only one."
---
Global Business Schools for the Future Report Contents: