---
Balancing Between East and West 
Kazakhstan, a Voice for Cooperation in Today's Global Landscape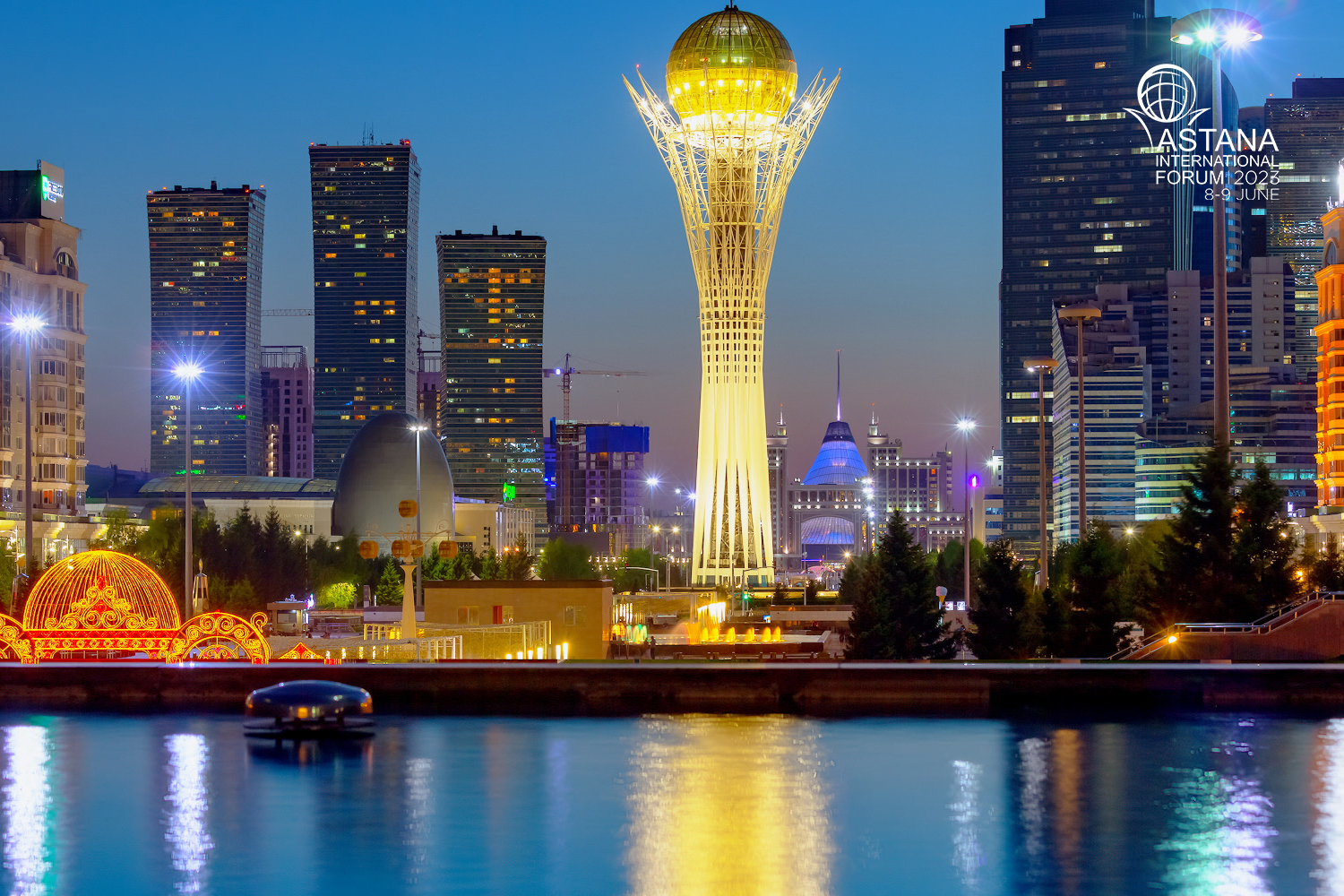 As the spectre of international polarization comes to the fore, and countries seek security in the familiarity of alliances and blocs, the foundations of the international order are being eroded before our very eyes. This unsettling reality, reminiscent of the Cold War era, is now imbued with unprecedented complexity as a plethora of actors, each endowed with ample resources, vie for strategic advantage. For Central Asian countries, like Kazakhstan, caught in the middle of these contests, the balancing act many countries are now belatedly learning to embrace has been their modus operandi since independence. Neighboured by two significant world powers, Russia and China, Kazakhstan's unique experience offers invaluable insights into the practice and principle of multi-vector foreign policy for other middle powers attempting to navigate today's precarious global landscape.
Since the days of the ancient Silk Road, Kazakhstan has been a bridge between East and West – a role that has recently seen it gain greater international prominence since the conflict in Ukraine. Despite Kazakhstan's significant economic and cultural connections with Russia, it has expressed concern over the conflict in Ukraine, affirming its commitment to uphold international law. Concurrently, Kazakhstan has continued to respect the international sanctions imposed on Russia as a result of the war, ensuring that its territory is not used as a platform for circumvention. The country has repeatedly called for a peaceful resolution to the conflict, while offering to mediate between both sides. Navigating the geopolitical complexities of the current international landscape through its progressive foreign policy, Kazakhstan has maintained positive relations with all countries, securing its own position in a multipolar world, and creating a fertile ground for closer political and economic cooperation with its partners near and far.
It is no coincidence that the focus of many has shifted to Kazakhstan in recent months, with countries seeking to 'win it over'. As part of its vision to expand its relationships around the world, and in its role as a global middle power, Kazakhstan is launching the first edition of the Astana International Forum in June. The Forum is envisioned as a global platform that will help amplify the voices of countries seeking a less polarised international order and greater collaboration in addressing humanity's greatest challenges. Aiming to further establish itself as a regional leader, whilst balancing between East and West, Kazakhstan will use the forum to advance multilateralism, international cooperation and dialogue.
Kazakhstan is uniquely positioned to capitalize given its geographic position and credibility as a bridge builder on the international stage. Whether through the promotion of international cooperation, mediation of international disputes, or provision of humanitarian relief, Kazakhstan has consistently walked the talk in this regard. Just this year, the country provided 5,403 tonnes of humanitarian aid to the people of Afghanistan, while in March 2022, it was one of the first countries to provide humanitarian aid to victims of the war in Ukraine, sending 28 tonnes of medical and food supplies to the country.
Similarly, Kazakhstan's role as a mediator is well regarded. It introduced the Astana Process in 2017 to facilitate talks between parties to the conflict in Syria, convening dialogue between representatives from Syria, Russia, Turkey, Iran, the UN, US, and Jordan. It also regularly hosts the Congress of Leaders of World and Traditional Religions, an interfaith dialogue platform convening international religious leaders, which most recently saw the attendance of Pope Francis, to discuss the constructive role faith leaders can play in the international system. Kazakhstan's active role in international affairs culminated in the country being elected as a non-permanent member of the UN Security Council in 2017-2018.
As Kazakhstan increasingly positions itself as a diplomatic hub, it is also charting out its vision to be a transcontinental transport hub, connecting markets in the West with those in the East. This ambition is embodied in plans to establish a 'Middle Corridor', linking China and the EU via rail, sea and road. The visionary Trans-Caspian International Transport Route is a critical new trade artery traversing Central Asia, Eastern Europe, and Turkey, spanning the Caspian and Black Seas. This streamlined route has attracted the attention of European shipping companies, for example Austria's Rail Cargo Group, Denmark's Maersk, Finland's Nurminen Logistics, and the Netherlands' Rail Bridge Cargo. If the potential of the Middle Corridor is realized, this could unleash a new wave of investment into Central Asia, uniting trade partners at a time when alternative routes for goods and services are desperately needed.
Despite its status as an oil-producing nation, Kazakhstan remains committed to the fight against climate change, with an increasing focus on developing its rare earths sector to support the global transition towards green energy and tech. Aiming to reach carbon neutrality by 2060, Kazakhstan is seeking infrastructural support and investment to facilitate its own green economic transition. Through a combination of tax breaks and competitive incentives, the country is attracting investors excited by the limitless opportunities available to businesses located at the intersection of the world's key markets.
As the international community grows increasingly polarized and fragmented, with major geopolitical players pressuring nations to take sides, dialogue and cooperation have never been more crucial. Kazakhstan's multi-vector foreign policy approach – honed over three decades – offers a viable model for the rest of the world at a time of rising uncertainty and tension.