SPONSORED CONTENT
Global Change Requires Local Leadership
Building sustainable development solutions with local communities' experience and knowledge at their foundations.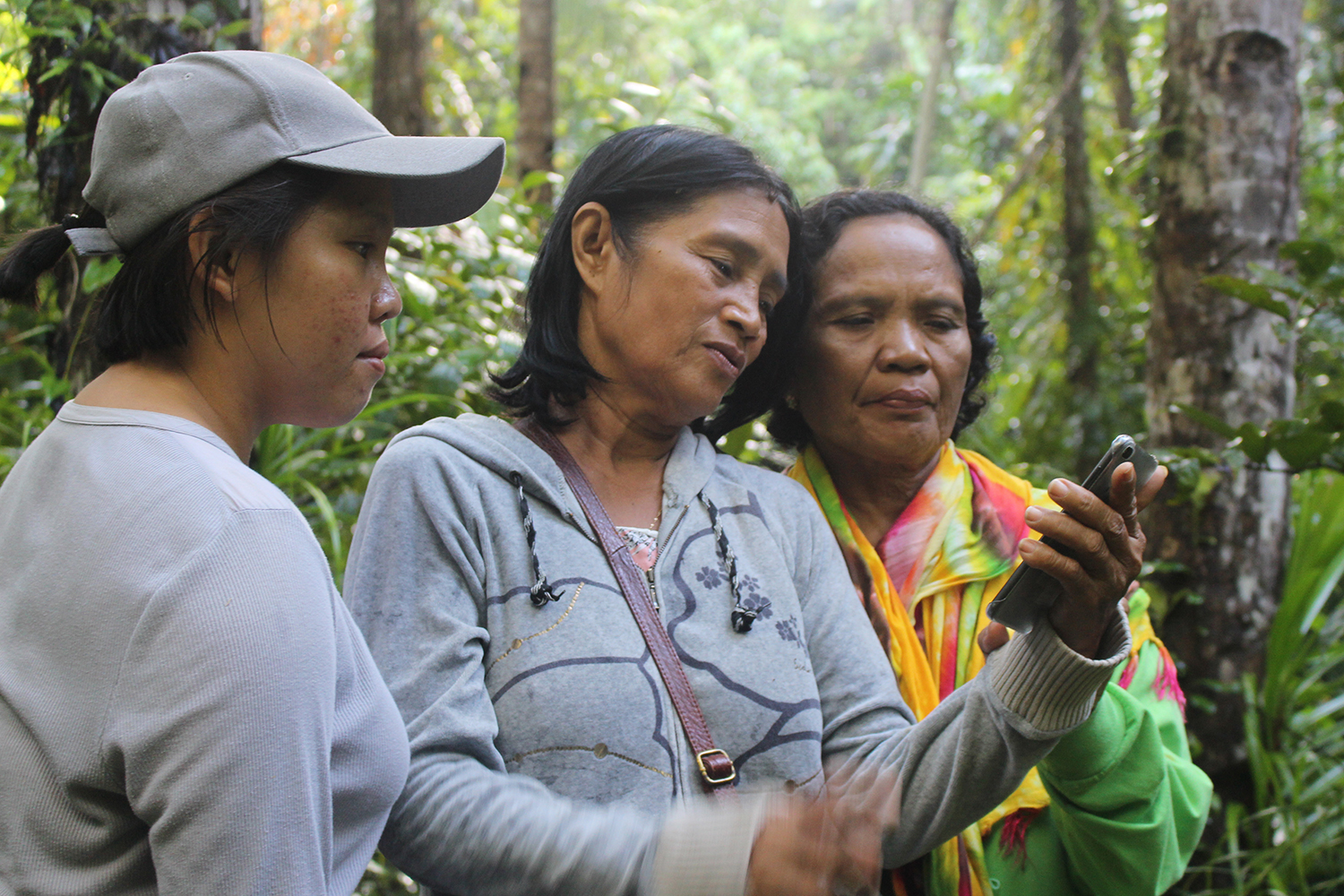 Mert Tangonan was stuck. It was 2017, and Tangonan, a native of the Philippines, wanted to persuade the country's largest banks to accept digital payments. With 99% of the transactions conducted in cash or checks across the nation's 7,000 islands, the banks had little incentive to dive into the digital world.
Tangonan at the time served as a chief of party for Chemonics, an international development firm that hired him to lead USAID's E-PESO Activity in the Philippines. Tapping into Chemonics' lessons from similar projects and his deep knowledge of the Philippine banking sector, Tangonan refocused his efforts on recruiting small- and medium-sized banks, creating a critical mass of users that the larger banks could not ignore.
It worked. Now, more than 50 percent of the population uses e-commerce. In 2021, Filipinos conducted 452 million digital transactions.
"I sourced best practices directly from my global colleagues," Tagonan said. "Otherwise, it would have taken us twice the time to realize our goal."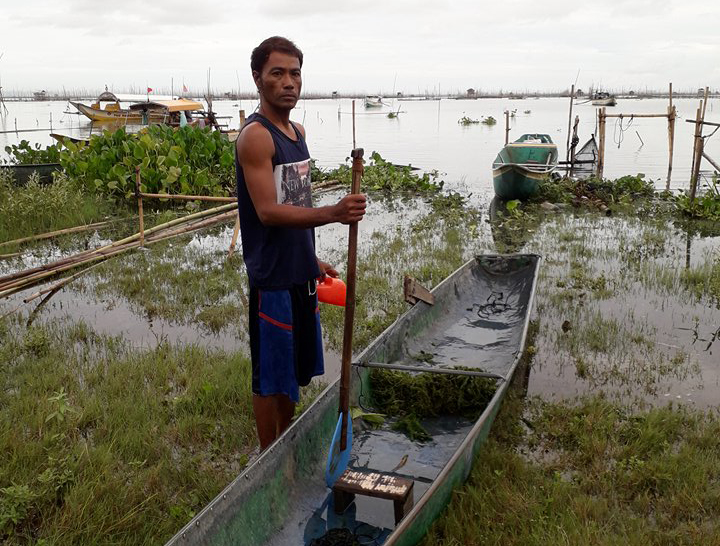 This experience is emblematic of a new strategy outlined by USAID Administrator Samantha Power. She has said the agency will pivot to give more money, resources, and responsibility to local experts to leverage their skills, local knowledge, and long-term commitment to their home countries.
Power pledged to increase the percentage of USAID funds given to local partners from the current 6% to 25% by 2026, and to require 50% of USAID programming to be led by local partners by 2030.
"We've got to tap into the knowledge of local communities and their lived-experiences," Power said in a speech at Georgetown University in November. "Otherwise, we risk reinforcing the systemic inequities that are already in place."
Jamey Butcher, president and CEO of Chemonics, said USAID's new strategy has been common practice for his firm for decades. Chemonics' global staff provides local colleagues with the tools they need, whether it's cutting-edge technology or technical knowledge, but otherwise stands back for project implementation.
Of more than 5,000 people Chemonics employs around the world, 90% are local experts working in their home countries.
"It's not just a statistic; it's a business philosophy," Butcher said.
Nolwazi Ndimande of the Institute of Natural Resources, one of Chemonics' local partners for the USAID VukaNow Activity in South Africa, leads an original roleplaying game with local youth conservationists to educate them about preventing wildlife crime.

USAID VukaNow Activity

Marketing imagery for Relief Agad Mobile app, developed by Chemonics' USAID E-PESO team to provide COVID emergency funds to millions across the Philippines.

USAID E-PESO Activity

Mamerto "Mert" Tangonan.

Chemonics International

A healthcare professional inventories medicines.

USAID Kenya Pharma Program

Through the USAID Kenya Pharma Project, Chemonics' global experts helped to strengthen pharmaceutical supply chains in Kenya to plan more effectively for the needs of HIV/AIDS patients and to treat a larger population.

USAID Kenya Pharma Program

USAID Global Health Supply Chain Program – Procurement and Supply Management, implemented by Chemonics, perform a test run on drones to deliver life-saving medicines and equipment to remote regions in Malawi.

Moving Minds Multimedia for UNICEF Malawi

USAID Global Health Supply Chain Program – Procurement and Supply Management, implemented by Chemonics, uses drones to deliver life-saving medicines and equipment to remote regions in Malawi.

Moving Minds Multimedia for UNICEF Malawi

A man transports long-lasting insecticidal nets (LLINs) to remote communities in Ethiopia.

USAID Global Health Supply Chain Program – Procurement and Supply Management

Men lead camels loaded with LLIN bundles in rural Ethiopia.

USAID Global Health Supply Chain Program – Procurement and Supply Management
In South Africa, for the USAID VukaNow Activity, the Chemonics' team relied on the leadership and expertise of local wildlife reserve managers, local non-profits, traditional authorities such as chiefs, and a local software development company to design and release an interactive game to educate community members about combating wildlife crime.
In Syria, Chemonics' Syrian IT security expert Mohammed Yusuf leads a project that provides education to child refugees displaced by that nation's civil war and who are now forced to social distance due to COVID-19. Yusuf used his decade of IT experience to build a closed intranet that gave students a safe and secure Internet connection in their refugee camp. His ingenuity led to an innovative solution to keep students learning amid the pandemic.
And from Ghana to Ethiopia to Kenya, Chemonics stopped using a few giant transportation companies to ship HIV medications, mosquito nets, and other healthcare essentials, and instead relied on the talented professionals in each country to do the work, leveraging local approaches, cultural norms, and expertise to determine best methods — including hiring camel drivers — to deliver supplies to remote communities.
With E-PESO, Chemonics' Washington office provided time-saving management tools and reporting infrastructure to keep donors apprised of the program, freeing Tangonan to negotiate directly with banks, regulators and technology providers to implement the program in the Philippines.
"It's a great formula where our Chemonics colleagues in the U.S. and U.K. support us with best practices and tools, while local experts who understand the country best and have the relevant technical skills lead the project work," Tangonan said.
After completing the E-PESO Activity, Tangonan fulfilled one more Chemonics objective: He leveraged his accomplishments while working with Chemonics to earn an appointment as the deputy governor of the payments and currency management sector of the Central Bank of the Philippines.
Such achievements by its global workforce inspired Chemonics to invest in global experts and change-makers so they can continue to innovate solutions to challenges in their communities, just as Tangonan did. For instance, Chemonics partners with the UNLEASH Global Innovation Lab to support young social entrepreneurs across the world to address the United Nations' Sustainable Development Goals. Additionally, Chemonics offers opportunities for all of its staff to sharpen their skills through training and free or reduced-cost continuing education at US universities. The company partnered with Arizona State University to create a "MiniMasters" program in management and leadership and another in global supply chain development. More than 400 project staff have graduated from the program, including colleagues from Iraq, Haiti, Libya, Lebanon, and Vietnam.
Tangonan said that kind of trust and commitment to local employees and partners should become the standard. "I've seen it work," he said.
---
Learn more:
Chemonics' Commitment to Local Leadership
Video: How the USAID E-PESO Activity Designed an App for COVID-19 Financial Relief
Chemonics' Innovation Playbook