SPONSORED CONTENT
A tourism giant
With almost 30 million international visitors each year and a spotless reputation as a top travel destination that is recognized as the "most tourism-friendly" by the World Economic Forum, Austria is a giant in tourism.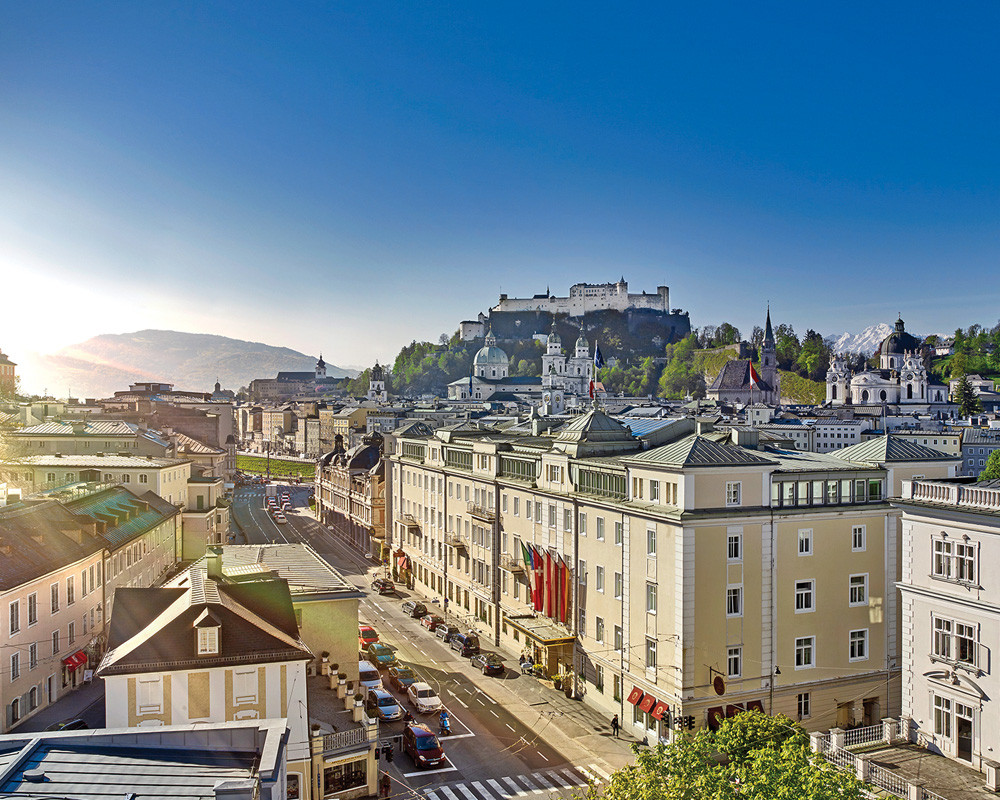 "Nearly 10 percent of Austria's inhabitants are working in tourism, directly or indirectly. Tourism is a really important sector for the economy — and it's a growing sector," explains Martin Winkler, CEO of Austria's leading private-sector tourism player, Verkehrsbüro Group.
"After Cyprus, Austria ranks second in the European Union in terms of tourism revenues in proportion to the population. That shows how dependent everybody is on the tourism business," adds Michaela Reitterer, president of Austrian Hotel Association.
The sector accounts for almost a tenth of the country's gross domestic product, accounts for more than 700,000 employees, and is of vital importance as generator of jobs, revenues and development for Austria's regions. Warm and impeccable hospitality are strong characteristics of the country's tourism offering and, although big international players and brands have invested substantially in it, the sector remains heavily dominated by small, family-run concerns that help safeguard the nation's culture and traditions.
"Tourism generates a lot of economic activity in our regions," says Reitterer, "80 percent of a hotel's expenses are incurred within a 90-kilometer radius of that premises — so we are investing our money in the regions, we buy from the regions and this is a great thing."
Unparalled diversity
The seventh-most visited destination in Europe, Austria scores one of the highest density of visitors per inhabitant in the world and offers them unparalleled diversity, combining a rich culture and history with stunning natural sites, high-quality infrastructure and excellent gastronomy.
"Austria has a number of unique features that keep on attracting tourists, such as its good foods, its distinct regions, its beautiful landscapes, its safety, its clean environment and its focus on sustainability. We look after our forests and we don't have much pollution," says Reitterer.
From the refined elegance of its capital city Vienna, to the majestic Tyrol landscapes, and the magical music and arts scene of Salzburg, Austria has exactly what it takes to appeal to a wide range of global visitors.
"Austrian tourism is not just about Vienna. It's not just about its other cities, like Salzburg, and its not only about the valleys and the mountains — it's about the whole country," insists Winkler.
His group, which has over 100 years of extensive experience and 3,000 employees, offers a holistic range of services in the fields of leisure and business travel, and also plays a key role as an event and congress organizer. For him, diversity and infrastructure are the keys to continue developing Austrian tourism in a sustainable manner.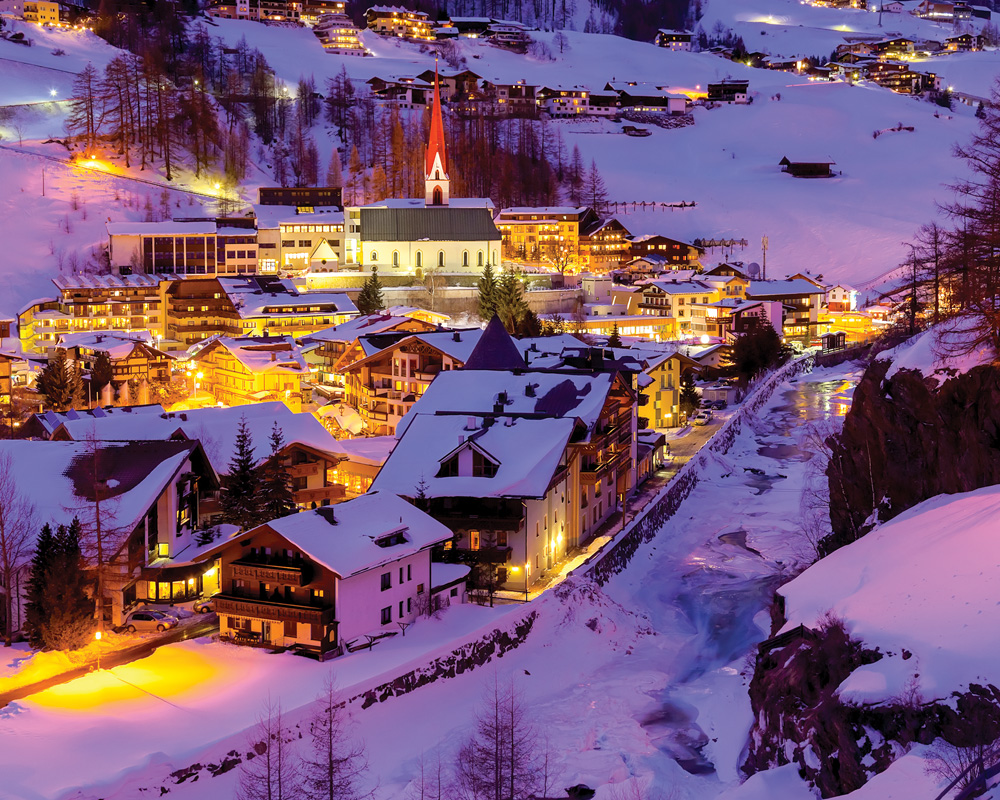 Europe's #1 ski spot is also a coveted year-round destination
Austria's spectacular peaks and cosy mountain resorts make a charming ski scene in winter and an adventurous playground in summer.
Over two-thirds of its surface is covered by the Alps and, aside from its countless ski slopes, the country also boasts six national parks, 48 nature parks, 46,000 miles of hiking trails and 9,000 miles of cycling routes.
With so much natural beauty, it is no wonder that Austria is positioned as a preferred European travel destination — not only for winter but also for summer, when it attracts a wide variety of fun, sport and adventure lovers.
Sankt Anton am Arlberg, Ischgl, Sölden, Mayrhofen and Zell am See are some of Austria's most popular ski destinations, where local tourism operators are deploying their maximum efforts to remain top of the international league and to offer the latest innovations to visitors.
As example, Verkehrsbüro Group is proposing smart ski helmets with integrated augmented reality to its guests. "We are experimenting with all kinds of new things that will help our customers to enjoy their holidays a little bit more," says group CEO Martin Winkler.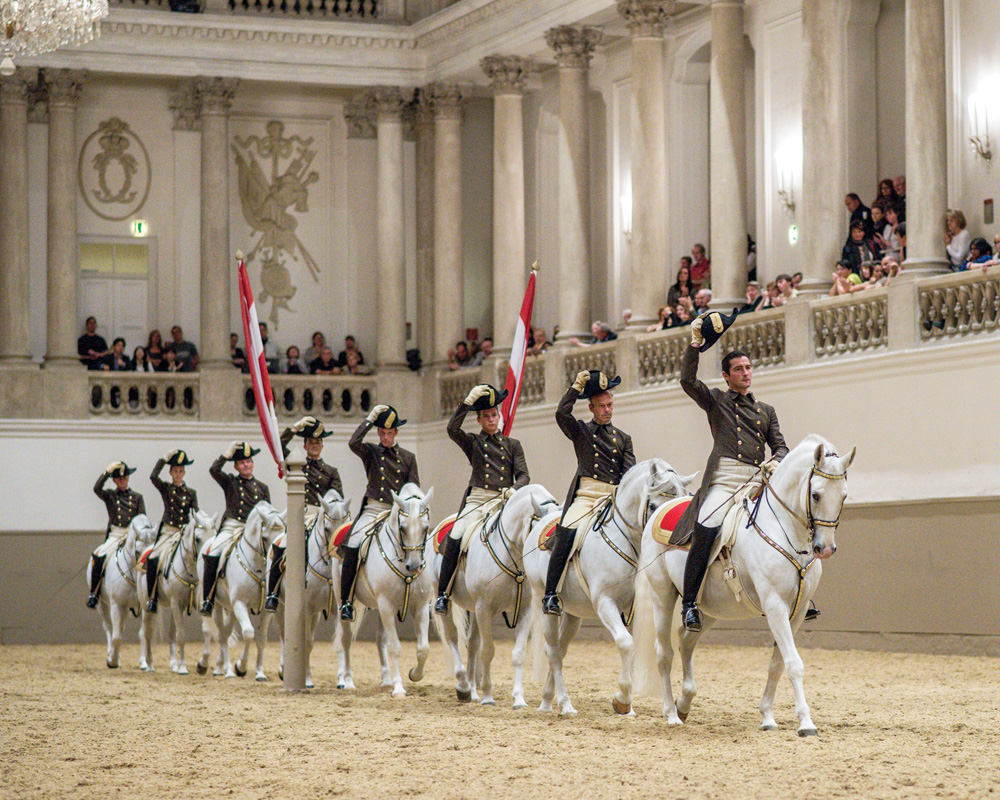 The sound of music and the taste of food
Austria's musical and gastronomical genius extends far beyond Mozart and schnitzel.
Not many countries can claim such an impressive history of composers as Austria: Liszt, Strauss, Schubert and, of course, Wolfgang Amadeus Mozart are just some of the famous musicians born here.
Mozart's hometown of Salzburg has become a true mecca for classical music lovers, hosting many year-round orchestras and events such as the 'Sound of Music' festival, which attracts over 300,000 fans every year, while Vienna has also forged a reputation as musical capital of the world.
A refined experience
Aside from music, Austrian creativity and innovation is also expressed in food. Local cuisine is rich with various Central European influences and includes a wide range of delicious regional dishes, including tafelspitz (beef boiled in a broth and served with apples, horseradish and chive sauce), erdapfel salat (Austrian potato salad), selchfleisch (smoked meat served with sauerkraut and dumplings), liptauer (a spicy cheese spread) and wiener schnitzel.
Signature desserts to indulge in are apfelstrudel and the renowned sachertorte, which is best enjoyed in one of the Hotel Sacher's gorgeous salons where it has its roots.
"Austria has a long history of being friendly, open and international, and those are some of the reasons for our success." 
— Matthias Winkler
,
CEO , Sacher Hotels
This glittering landmark hotel is to Vienna what the Plaza is to New York or the Ritz to Paris: a testimony of Austria's extreme taste and refinement. "Whether you are in Salzburg or Vienna, the Sacher hotels should be part of your visit because we have a strong history dating back to 1832 and Sacher has always been the place to be in Vienna, for both locals and travellers," professes CEO Matthias Winkler.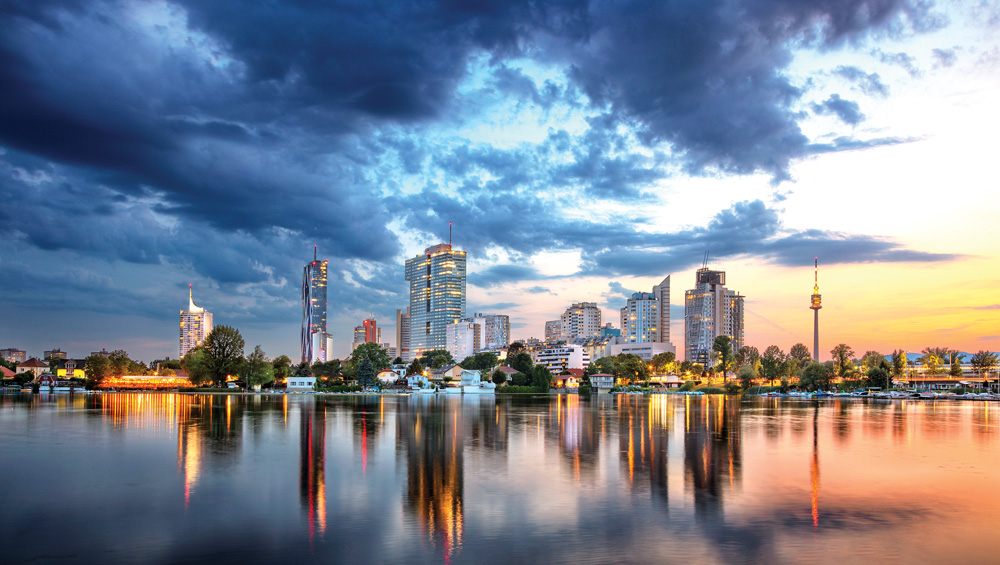 Viennese property market set for further growth
As Austria's magnificent capital gears towards the two-million population mark, real estate prices keep soaring, making Vienna a hidden gem for investors.
As economic growth continues, so does the rise of housing prices in the country. According to the Austrian National Bank, real estate prices went up 6.8 percent year on year in 2018 — 5.2 percent in Vienna and 8.4 percent in the rest of the country.
"Vienna's population is gaining 10,000 to 15,000 people every year, so there is a big need for residences and condominiums — not just in Vienna but across all cities in Austria," explains Karl-Heinz Strauss, CEO of PORR, the country's flagship 150-year-old construction group.
"A lot of infrastructure projects will also take place in Austria in the next two to three years: from highway repairs and maintenance, road lanes doubling and new ring roads around cities to railway construction and tunneling. Interest rates are not going to increase in the next few years and, therefore, the construction and real estate industry will remain stable," he predicts.
Buoyancy in all real estate segments
Its eminence as the "world's most liveable city" has only strengthened Vienna's appeal to foreign investors. In 2018, Austria's real estate market reached almost $4.4 billion, led by the office and retail segments. Institutional residential investments accounted for about a quarter of this. Austrian law firm Schönherr alone handled over $2 billion in real estate transactions, many of which were in the residential sector.
For Klemens Hallmann, a successful real estate entrepreneur, mogul and owner of Hallmann Holding, a leading private property group, Vienna is simply "a hidden gem waiting to be discovered by investors." His group has been involved in real estate projects for the past 20 years, establishing new construction standards.
"I see a lot of room for improvement in the real estate and construction sector, particularly when it comes to sustainability and energy management. Our challenge as a constructor is to develop housing spaces that are smaller but as innovative as possible, and to combine affordable housing and energy management," he notes.