SPONSORED CONTENT
AUSTRIA- Economic punch in the heart of Europe
Beneath Austria's awe-inspiring mountains lies one of Europe's most dynamic, open, innovative and internationalized economies, as well as a capital city, Vienna, that ranks as the best place in the world to live, according to several indexes.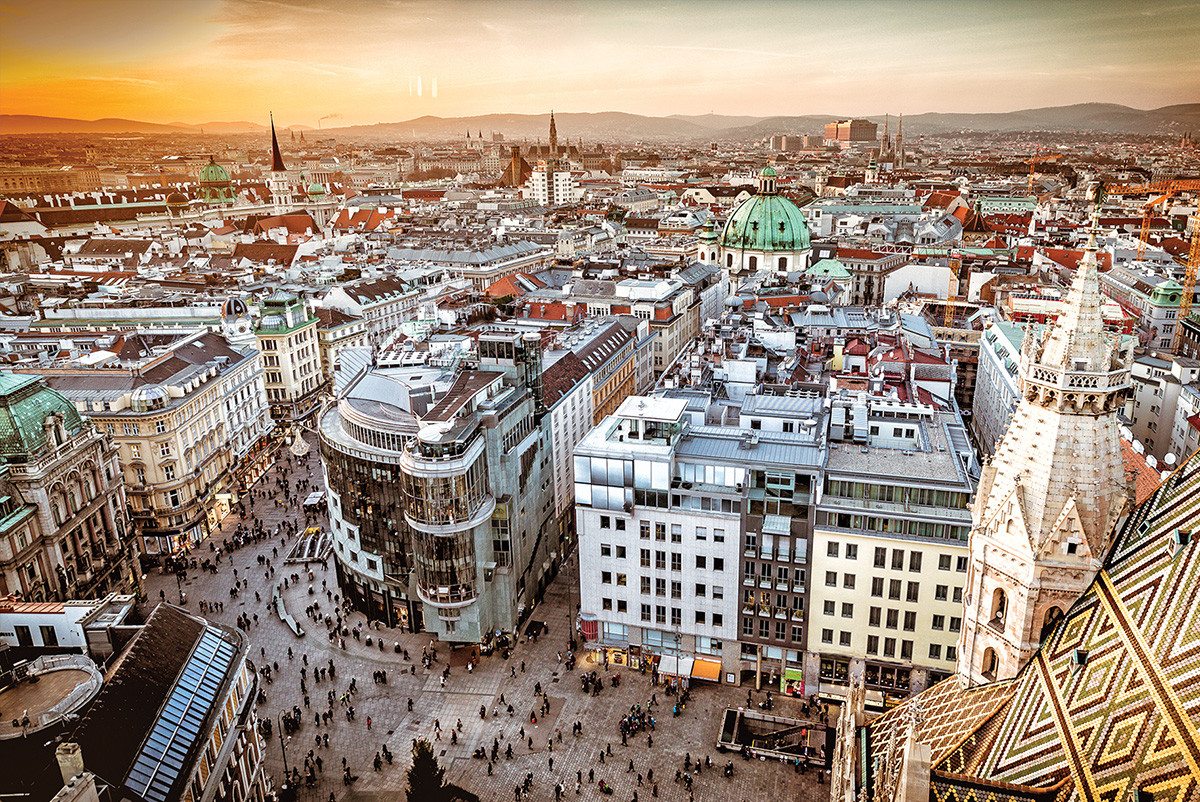 The land of hidden champions: Austria has proved to be the perfect environment for high quality and research-focused innovative businesses to grow as global leaders.
Austria, a dynamic and prosperous country at the very center of Europe, is a powerhouse of innovation, technology and advanced manufacturing. With one of the continent's fastest-growing economies, the country has created a unique environment that enables businesses to thrive domestically, regionally and on a global scale.
Proof of that is the emergence of multiple 'hidden champions' across the country: extremely successful companies with little global recognition that are among the top three worldwide market leaders in their niche sectors. "Austria has the third-highest number of hidden champions in the world and ranks first in terms of hidden champions per capita," says Georg Kapsch, president of the Federation of Austrian Industries.
According to Campus 02, one of the country's 21 research-intensive universities of applied science, Austria contains around 200 highly specialized hidden champions, 70.6 percent of which are involved in industrial manufacturing, especially in sectors such as mechanical engineering, metal technology, the automotive industry, aerospace and electronics. What these market leaders have in common, among other things, is a focus on high-tech research and development, an activity encouraged by various countrywide incentives.
"Austria has the third-highest number of hidden champions in the world."
— Georg Kapsch
,
President, Federation of Austrian Industries
The majority of Austria's hidden champions are small- and medium-sized enterprises (SMEs), a category of firm that, overall, makes up 98 percent of the country's total companies and is a huge factor in the ongoing success of the economy. Austria provides effective support to its entrepreneurial SMEs and has, for example, created a vibrant ecosystem of startups, serial innovators and technological pioneers.
"You don't have to go to Silicon Valley to create successful, high-tech globally operating startups. Austria offers a great environment for such companies to grow as global leaders," confirms Alexander Reissner, CEO of Enpulsion, a startup that has commercialized a breakthrough propulsion system for satellites.
Enpulsion, like most of Austria's businesses and all of its hidden champions, has a global outlook. 54.5 percent of the country's total goods are exported, which rises to 64 percent for industrial products and 88 percent for the output of hidden champions. In all cases, the "Made in Austria" brand has gained an international reputation for being unique, sophisticated, high quality and innovative.