SPONSORED CONTENT
The Austrian economy: One of the best performers in the euro area
The country's diverse and growing economy is supported by one of the world's most stable banking systems.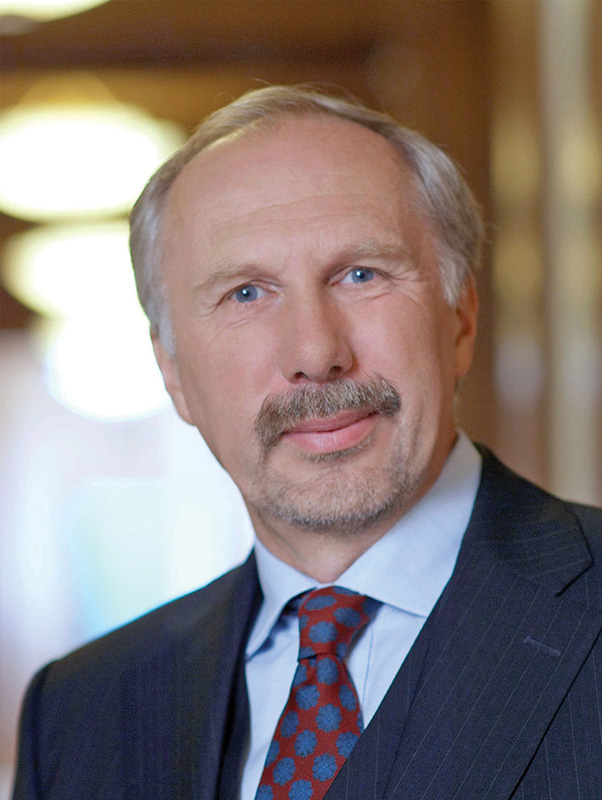 Austria's gross domestic product (GDP) of $431 billion in 2018 represented year-on-year real growth of 2.7 percent, significantly better than the European Union (EU) average of 1.9 percent and the strongest growth the country has recorded since 2011. "Austria has had growth rates above the EU as a whole and the eurozone for a number of years now," says Ewald Nowotny, who retires from his position as governor of the Austrian central bank, Oesterreichische Nationalbank (OeNB), this month.
He notes that, "Due to a European slowdown, in 2019 we expect a lower growth rate of 1.6-1.8 percent, but this is still above what will be achieved by Europe overall, and individual countries like Germany and France." This growth reflects a stable and sustainable economy, according to credit ratings agencies: Standard & Poor's (S&P) and Fitch rate the country at AA+, while DBRS ranks it AAA.
Reasons for the high ratings include fiscal policies that have brought a positive budget balance for 2018, regular current account surpluses that reached 2.3 percent of GDP last year and a declining debt ratio.
In addition, says Barbara Kolm, vice president of the OeNB and director of the Austrian Economics Center, a politically independent research institute: "Inflation is low, there is a stable political and social environment, we meet our targets, structural reforms are under way, we see constant improvement in our competitiveness rankings and companies keep investing."
"Austria has had growth rates above the EU as a whole and the eurozone for a number of years now."
— Ewald Nowotny
,
Outgoing Governor, Oesterreichische Nationalbank
In fact, "a record amount of new foreign investment entered Austria in 2018," states Nowotny. Inward transactions of $7.2 billion were distributed across many sectors, including professional, scientific and technical services, manufacturing and real estate.
"A highly diversified economy is one of the factors behind Austria's growth: we have strong industrial capacity but also well-developed services ranging from tourism to professional services. In Austria, you have a country that combines rich cultural traditions with modern research and technology," Nowotny says.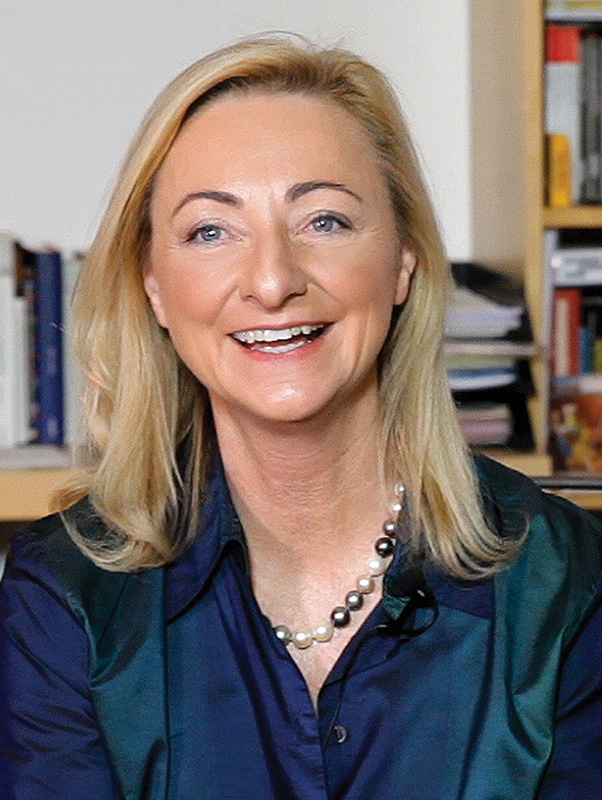 Kolm also highlights a focus on research as an economic advantage: "Austria invests in innovation, and has research and development clusters for numerous industries that attract foreign companies and startups." Further advantages for those firms are a skilled workforce and stable labor conditions with hardly any strikes.
As well as good research infrastructure, the Central European country's excellent transport, energy and other infrastructure makes it a "huge regional energy supplier and vital traffic hub. Look at Austria's railway, for example: 6,300 freight trains traveled between Asia and Europe in 2018, an increase of 72 percent on 2017. That helps us as an export-oriented country," notes Kolm.
The value of Austria's diverse exports rose 5.7 percent to nearly $170 billion in 2018 and the country supplies a balanced variety of export destinations. While other EU countries, especially Germany, are the most important, Austria has a strong position in the continent's current growth region: Central, Eastern and South Eastern Europe (CESEE). It's next biggest trade partner is the US, with which it has "excellent economic and cultural relations," says Nowotny.
The stability of Austria's economy is underpinned by a banking system made up of 597 institutions that S&P rates as one of the 13 most stable in the world and which held assets of $1.1 trillion in 2018. "Financing in Austria is mainly provided by our strong internal banking sector and so the banking industry is very important for the country," explains Nowotny, who says that the sector is in excellent health, with all banks posting profits in 2018.
Banks invest in the region
As well as financing the domestic market, many of Austria's largest banks, such as Erste, Raiffeisen and Hypo Noe, were the first international operators to move into CESEE in the 1990s. They are benefiting from that expansion, with their subsidiaries in the region posting an aggregate net profit of $3.24 billion in 2018, up 11 percent on 2017. "Our banks have a unique knowledge of and emphasis on this region, that's one of our strengths," says Nowotny.
The sector's position has been reinforced since 2008's global financial crisis thanks to effective regulatory oversight at the macro-level from OeNB and at firm-level by Austria's Financial Market Authority. Banks have also restructured and adapted their business models to take account of, among other things, the need for risk reduction and for investing in digitalization. In banking, as in the rest of its economy, Austria is focused on the future.
A dynamic market for expanding banks
Austria provides a supportive environment for financial companies and a gateway to growth in the wider region.
An excellent testimonial to the strength and potential of Austria's financial sector is provided by the country's fourth biggest bank: BAWAG Group, named "Best Bank in Austria" for the fourth year running by Global Finance magazine in May. "Within a decade, we went from a loss-making, undercapitalized bank to one of the top 5 percent in Europe, and the most profitable and efficient one in the Austria, Germany and Switzerland (DACH) region," says Anas Abuzaakouk, a US citizen who is CEO and chairman of the bank's managing board.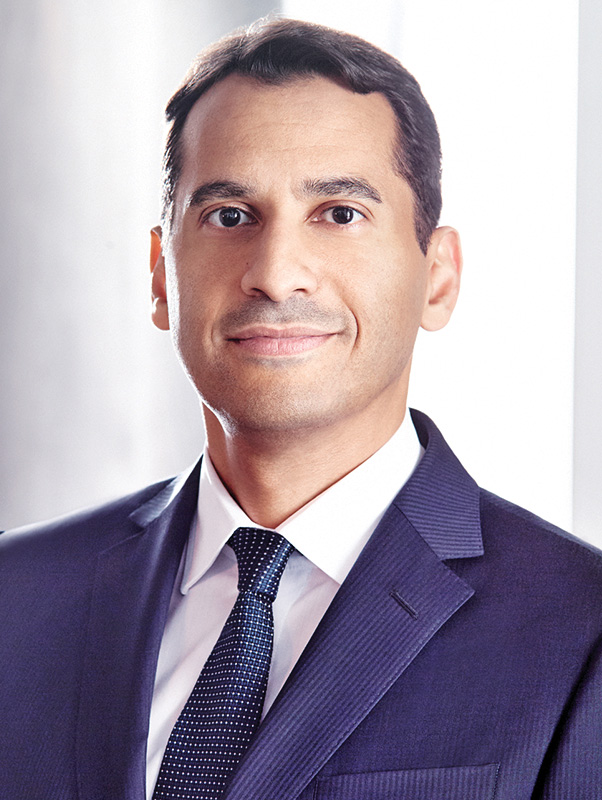 Established in 1922 as a trade-union bank, in 2006 BAWAG was bought by a consortium led by US-based Cerberus Capital Management. "In 2017, BAWAG was listed on the Vienna Stock Exchange — it was the largest initial public offering in Austrian history, which our team takes great pride in," Abuzaakouk states.
Since privatization, the bank, which concentrates on retail and small- and medium-sized enterprises (SMEs), has been transformed. "We de-risked the balance sheet, focused on operations and reinvested in our retail franchise. In 2006, we had about 1.5 million customers; today, we have around 2.5 million," he says, adding that BAWAG's pre-tax profit was $640 million in 2018, up 14 percent on 2017, and the bank is on track to reach its pre-tax profit target of over $670 million in 2019.
Operational excellence
While other Austrian banks have expanded eastward, approximately 80 percent of BAWAG's business is in DACH, especially Austria, while the remainder is from US and Western European corporate clients. Abuzaakouk explains why: "DACH is a market of 100 million people, economic growth averages about 1.5-2 percent, unemployment is 3-4 percent, clients are disciplined in loan paying, and the countries have strong fiscal and stable regulatory environments — great factors for retail and SME banking."
BAWAG aims to provide its clients with operational excellence and "simple, cost-effective and efficient end-to-end processes, whether it's loans, mortgages, auto leases or current accounts. Our differentiator in this is technology: we embrace technology in every aspect of our business," he states.
"In 2006, we had about 1.5 million customers; today, we have around 2.5 million."
— Anas Abuzaakouk
,
CEO and Chairman of the Managing Board BAWAG Group
As an illustration of this, in June the bank acquired a 49-percent stake in fintech company Finventum. To date, much of BAWAG's growth has come through acquisitions and it is likely to continue playing a role in the consolidation of Europe's banking industry as it continues to grow domestically and in the rest of DACH.
As an American living in the country, Abuzaakouk notes: "It is a dynamic market that can serve as stepping stone and as a core market, thanks to a supportive political, regulatory and commercial environment."