SPONSORED CONTENT
Vienna: The world's most liveable city
For 10 consecutive years, Vienna has topped Mercer's annual quality of living rankings as the world's most liveable city.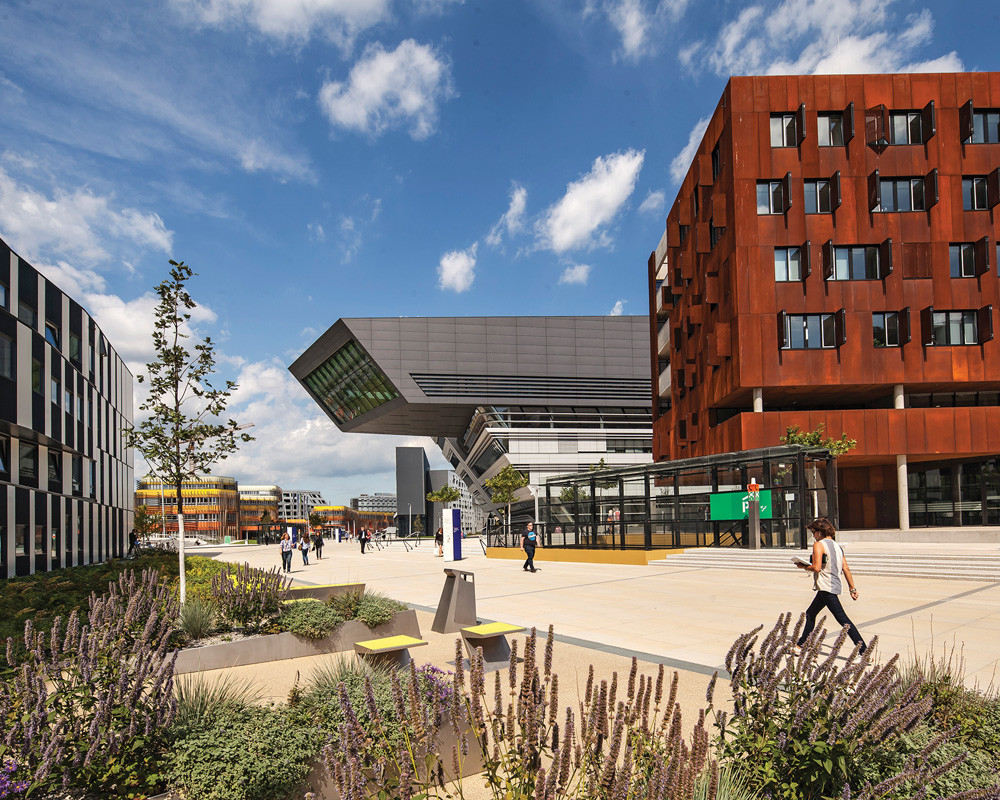 Spotless, efficient and extremely innovative, the former Austro-Hungarian empire's capital city scores highly in international rankings, thanks to its excellent public infrastructure and transportation networks, safe and stable environment, and broad range of cultural and recreational activities.
Over seven million international visitors flock to the city every year to admire its stunning architecture, parks and castles, and to enjoy its vibrant modernity, concert halls and museums.
Dozens of international organizations — including the United Nations, OPEC, the International Atomic Energy Agency and the World Wide Fund for Nature — have chosen the city as a base for their headquarters, contributing to turning Vienna into a key player for the promotion of peace, security and sustainable development.
It is also no wonder that the city is firmly established in the top-five most important meeting-cities worldwide, attracting more than 1.4 million event participants to over 4,000 congresses, 8,000 conferences and 5,000 seminars a year.
"Vienna is one of Europe's fastest growing cities, for which we have a series of expansion plans for inner and outer city areas."
— Michael Ludwig
,
Mayor and Governor of Vienna
Despite its position as the world's biggest German-speaking city after Berlin, Vienna is a highly international place and home to over 180 different nationalities. Its strategic location in the heart of Europe also makes it an important transportation hub and corridor for the surrounding destinations of Central and Eastern Europe. In 2018, more than 27 million passengers flew through Vienna International Airport, an increase of 10 percent on the previous year.
A city of two million by 2030
By 2030, Vienna is projected to be hosting about two million inhabitants — a population level it used to have before the split of the Austro-Hungarian empire — with another quarter of a million people predicted to be living in the surrounding area.
As the biggest infrastructure operator in the municipal area, Wiener Stadtwerke has made it its mission to preserve the quality of life of its inhabitants and to anticipate this transformation. Day after day, around the clock, the company is working to ensure security of supply in both the energy and transportation sectors.
"We want to provide the best possible quality of life for all of Vienna's residents, at all times of day and night, while conserving resources as far as possible," explains Martin Krajcsir, CEO of Wiener Stadtwerke.
"Security of supply, access for all to services that are daily necessities and their affordability are paramount concerns for us. By 2030 at the latest, Vienna will be home to two million people. So that the city will be just as liveable then as it is today, we are investing almost $4.5 billion between 2018 and 2022 alone — $900 million each year," Krajcsir adds.
About half of this will be invested in energy infrastructure expansion and maintenance, and half in the upkeep and expansion of public-transport infrastructure. Wiener Stadtwerke's aim as a responsible public actor is to take public utilities to the next level and to transform Vienna into a smart and environmentally friendly city of the future.
Making Vienna fit for the future
By investing in smart energy, Wien Energie is ensuring that Austria's capital maintains its position as the world's most liveable city.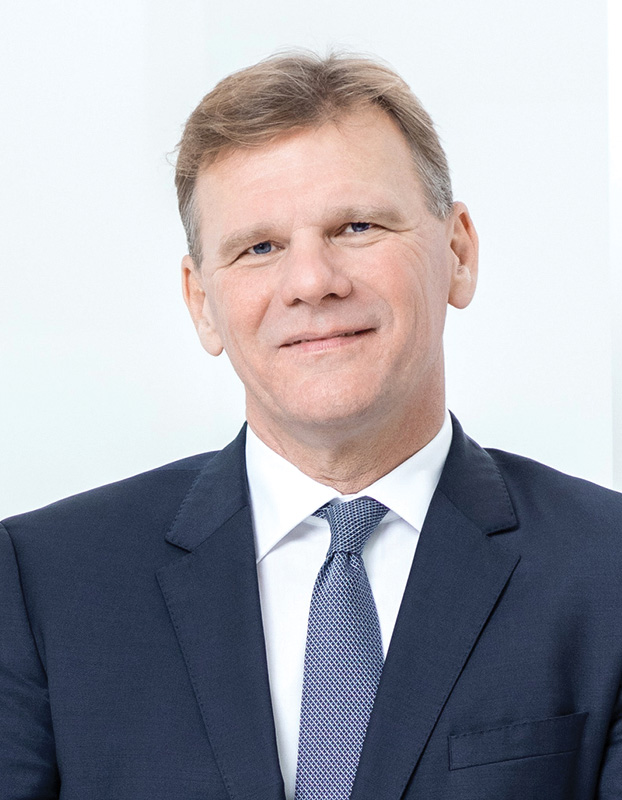 Vienna's reputation as the world's most liveable city is, to a significant extent, down to the work of Wien Energie. Famous for its Vienna Model — a recycling waste heat system exported all over the world — the company is the pivotal supplier of electricity, natural gas and heating to the two million people, 230,000 businesses and 4,500 farms established in the Greater Vienna area.
"Wien Energie is one of the 50-largest companies in Austria by turnover, employing over 2,200 personnel," explains CEO Michael Strebl. "Our portfolio includes electricity, natural gas, district heating, e-mobility, solar energy for businesses and residents, fiber-optic high-speed internet and telecommunications."
"By 2030, Wien Energie will provide 600MW of solar capacity alone, which is equivalent to the consumption of 250,000 households or the cities Graz and Linz combined."
— Michael Strebl
,
CEO, Wien Energie
A fierce innovator and pioneer, the company has its eyes firmly set on the future. In order to tackle the many urban challenges that face Vienna, Wien Energie has laid out an ambitious and sophisticated plan with multiple objectives, starting with cutting carbon dioxide (CO2) emissions.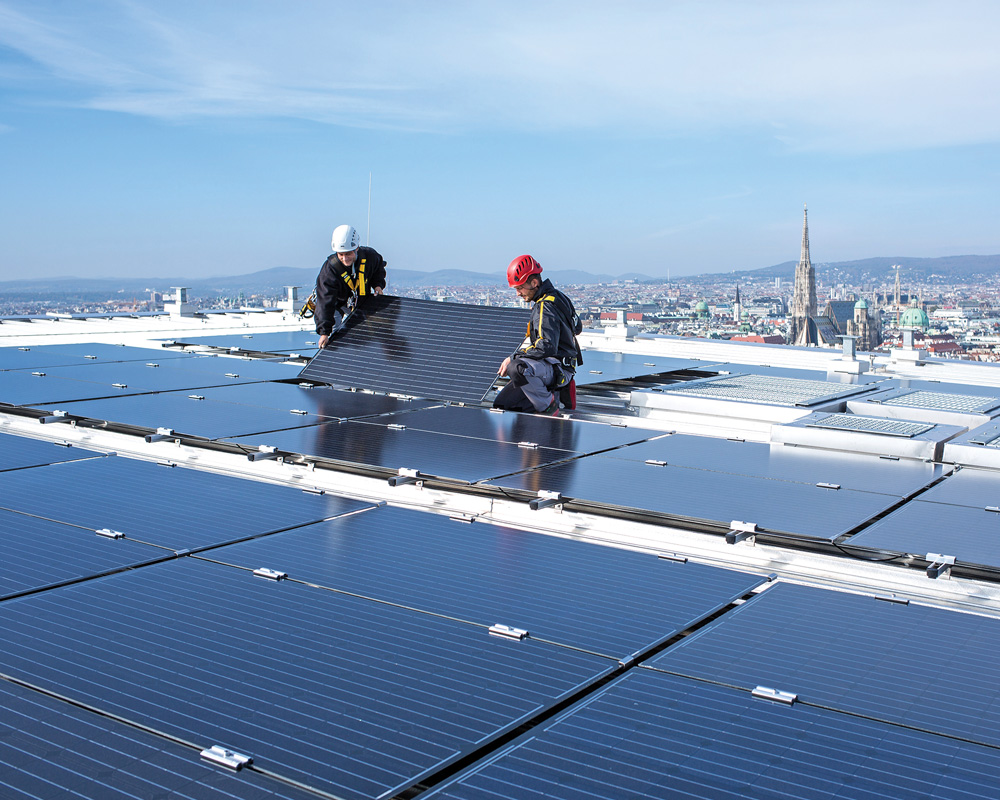 "Our goal is to drastically reduce Vienna's carbon emissions," says Strebl; "In the next five years, we will invest €1 billion into expanding renewable energy production (such as solar and wind), security of supply and innovation." As a result, Wien Energie should be able to add 600MW of solar capacity by 2030 — enough to feed about 250,000 households.
E-mobility is another focus for the energy supplier. "40 percent of our CO2 emissions come from transportation," he notes. In order to cut that, Wien Energie plans to work with citizens to build 1,000 charging stations in Vienna.
"What is unique to Austria is the way in which we integrate citizens into our processes. As a result, they invest in our windmills, photovoltaics and charging stations," he adds. This customer-centric approach has now become a unique selling point and trademark for Wien Energie, as well as a central part of its smart-energy transition.
"Vienna is the most liveable city in the world — and we want it to remain the most liveable city in the world," concludes Strebl.