SPONSORED CONTENT
A Uniquely Personalized Service for Digital Nomads
Securing the right to work remotely in the Cayman Islands for up to two years is an easy, quick and accessible process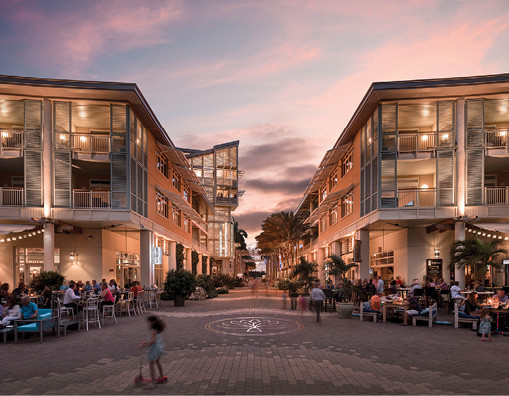 The Cayman Islands Department of Tourism in conjunction with the Ministry of Tourism released details of their new Global Citizen Concierge Program (GCCP) in late October.
"Now more than ever, businesses are embracing the flexibility of digital existence, with many employees seeking a change of scenery and lifestyle. Remote workers can now spend up to two years living and working in the Cayman Islands — reinvigorating their nine-to-five schedules with Caymankindness," said Deputy Premier and Minister of Tourism Moses Kirkconnell at the time of the launch.
He asked the world's digital nomads to: "Imagine going for an early morning walk on Seven Mile Beach, taking a swim on your lunch break and finishing the day off with the finest dining experience that only the Culinary Capital of the Caribbean can give you?"
Many of them could and the response to the program has been enthusiastic, with the majority of interest coming from the U.S., Canada, the U.K., Australia and Belgium in the initial months.
The GCCP's approvals process takes just 15-19 business days at the moment: by the first week of December, 22 applications had been approved accounting for 50 people and the first family arrived at their idyllic new home on 20 November.
To qualify for the program, you must be employed outside the islands. You also need to be earning at least US$100,000 a year if you want to move to the country on your own, US$150,000 if you are bringing your spouse or civil partner, or US$180,000 if you want to share paradise with other dependents. Additionally, you must have private health insurance, a clean criminal record and pay an annual fee of US$1,469 for up to two people, which rises with the number of dependents accompanying you.
If you want to escape to its tropical shores for more than two years, the British Overseas Territory also offers a tempting portfolio of longer-term and permanent residency schemes. For an investment of $1.2 million, half of which must be in real estate, the Cayman Islands Investment Certificate lets you live but not work there for 25 years if you spend a minimum of 30 days a year in the country.
Raise your investment to $2.4 million in real estate, and the Cayman Islands Permanent Residence Certificate allows you to stay in the country forever, although officially you only have to be on the islands for one day a year. Added benefits are the possibility of working in the country, and the right to apply for British citizenship and a U.K. passport after a period of time. There are also enticing residency programs targeted at individuals investing in businesses locally. Increasingly, the Cayman Islands is being recognized as the perfect destination to live and the best choice for an independent remote-worker lifestyle. Here are the top ten reasons why.
1. Safe, secure and stable
It is economically, politically and socially stable, has a prudent government, a strong currency and a secure U.K-based legal system. It also enjoys one of the lowest crime rates in the Caribbean.
2. Successful virus management
Early and ongoing prioritizing of health during the pandemic has made the islands a safe refuge that has recorded one of the region's lowest rates of COVID-19.
3. Stunning natural beauty
The Cayman Islands' fabulously warm climate means you can spend 12 months of the year outdoors, surrounded by white sands, azure seas and lush tropical lands.
4. Unbeatable quality of life
The country combines a standard of living similar to that of Switzerland with the joys of a laid-back Caribbean lifestyle and the welcoming nature of its population, know as Caymankindness.
5. Diverse real estate
An enviable range of luxury villas, condominiums and beachfront properties are available to buy or rent, which makes finding your perfect home an easy task.
6. Cutting-edge infrastructure
One of the Caribbean's best telecommunications systems makes remote working hassle-free, while the U.S. is under an hour's flight away from the islands' two international airports.
7. New experiences
With a population composed of 120 nationalities, the Cayman Islands offers a diversely vibrant cultural scene and the best food in the region. It's also the ideal place to take up a new water sport.
8. World-class education
The country has a literacy rate of 98%: public education is free and mandatory for citizens. There is a great variety of highly rated private international schools offering U.K. and U.S. curricula, plus the international baccalaureate program.
9. A three-island utopia
Each has its own distinct history, culture and environment to explore before deciding which is right for you. In summary, Grand Cayman is the hub for business and entertainment, Cayman Brac is a nature-lover's paradise and peaceful Little Cayman affords total privacy.
10. The uniqueness of the GCCP
The program's concierge service provides the highest standard of personalized service for global citizens throughout the application process. One concierge works with you throughout the residency process, so that you don't have to worry about any of the things you would normally have to think about when moving to another country, including how to find a property or school.