SPONSORED CONTENT
Interconnections for the Islands
The rapid expansion of Greece's electricity transmission system opens up investment opportunities.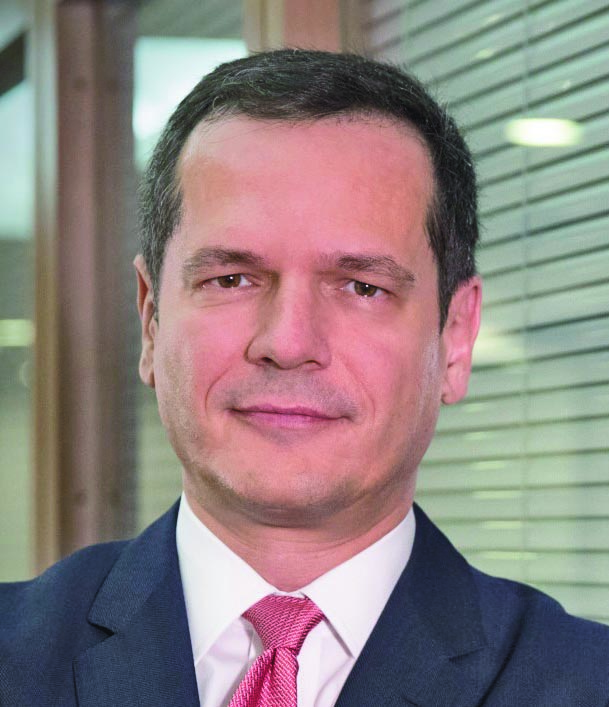 Limited electricity interconnections between Greece's mainland and islands is currently a restriction to the country's decarbonization goals. Without this underwater infrastructure, many islands are off grid and rely on fossil fuels. In addition, the development of renewable energy is curbed by an inability to get electricity off islands and in the grid. Greece's Independent Power Transmission Operator (IPTO/ADMIE) is solving this issue. As grid operator, its role is to ensure the transmission system is safe, reliable, efficient and benefits the whole nation. To help develop its network effectively, in 2017 ADMIE was partly privatized, with the State Grid Corporation of China buying a 24% stake. "Since then, ADMIE has transformed into a state-of-the-art company and accelerated its plans for island interconnections, with a €5-billion 10-year investment program," states chairman and CEO, Manos Manousakis. Projects in the program cover many islands, including a connection between Attica and Crete. Budgeted at €356 million, ADMIE is expected to sell 39% of this project to the private sector. This is just one opportunity ADMIE is opening up to investors. "We also aspire to build more interconnections with Balkan countries," adds Manousakis. ADMIE is increasingly installing cross-border infrastructure, such as a new land-based connection with Bulgaria, as Greece becomes a hub for electricity. As a reflection of the country's importance in the region's electricity sector and ADMIE's high standards, Thessaloniki will host Southeast Europe's new Regional Security Coordinator that will safeguard efficient integration between countries' electricity systems and markets. "Going forward, we also want to invest in storage and electro-mobility, which are important issues for Greece," Manousakis says.
The Promised Land of Renewables
According to one Greek pioneer, the future belongs to renewable energy, storage via innovative technology and interconnections.
"There is huge potential in Greek renewable energy sources (RES), with investments of €25 billion expected by 2030," says George Kalavrouziotis, founder and CEO of Eunice Energy Group (EEG). His 100%-green business is a key driver in Greece's move to RES. It is, for example, the only Greek business developing its own wind and solar photovoltaic parks, all of which are self financed. EEG's RES facilities currently generate about 100MW of energy and it has a pipeline under development for another 1,000MW. Additionally, EEG's subsidiary We Energy provides green and clean energy to the retail market. EEG is the Greek leader in smart-grid technology and distributed energy as well. For example, it owns an award-winning hybrid power plant on Tilos island that combines solar and wind power, battery storage and EEG's innovative energy management system, S4S. EEG also manufactures the first made-in-Greece wind turbine, the 50kW EW16 thetis, which integrates with its S4S, storage units, smart energy devices and electric vehicle (EV) chargers. "With these products, EEG is bringing the 'Democracy of Energy'. We encourage energy communities, where groups of people and organizations can become 'netprosumers' by producing, consuming, storing and selling energy," says Kalavrouziotis. EEG's wide-ranging credentials have made it the Greek partner of choice for international green-energy firms. In 2019, for instance, it started a joint venture with the U.S.'s Blink Charging to target Europe's EV charging market starting with Greece, where a new network of chargers will be powered by EEG's green energy.