SPONSORED CONTENT
Innovation Island
Iceland ranks highly in the Global Talent Competitive Index and boasts exciting innovations in the energy, biotech, sustainability and creative industries.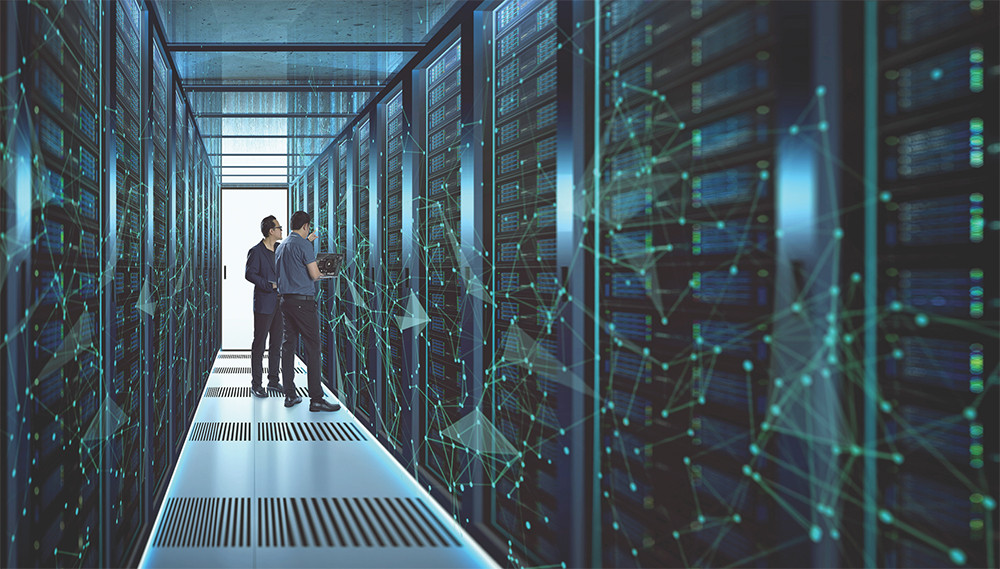 Iceland's increasing presence on the world stage in a broad range of sectors is testament to its excellent education that nurtures young minds and encourages them to explore creative and original ways of thinking and problem solving.
The largest and oldest educational establishment of its kind in the country, the University of Iceland offers a broad selection of courses to around 15,000 students – an impressive 70% of all university students nationwide. Founded in 1911 as a small local university, the popular seat of learning has expanded to become an international research university with a hi-tech science park involving the university and prominent industry partners, like players from fields such as biotech and pharmaceuticals. The university also has more than 400 agreements with foreign counterparts, including American universities. "One of our biggest accomplishments in this area happened in 2019 when we completed an agreement with the University of California Education Abroad Program (UCEAP)," says Jón Atli Benediktsson, Rector of the University of Iceland. "We had been working on this agreement for around 25 years."
Nestled in the country's attractive northeast, the University of Akureyri is a medium-sized university which two decades ago adopted a special focus on online education. Professors and teachers record their lectures and upload them to digital platforms to ensure they are accessed by as many students as possible. The university is a leading education venue for nurses, police officers and other public sector workers.
With the attractive town located near the Arctic Circle, the University of Akureyri eagerly promotes sustainability through its courses, which include a program on fisheries management to develop the next generation of workers for the vital fishing industry. The growing importance of tourism to the economy and employment means the university also runs a travel research center designed to optimize the sector's business potential given the surge in foreign visitor numbers.
Eyjólfur Guðmundsson, Rector of the University of Akureyri says: "Fisheries management is very important for the sustainable future of the fisheries industry, from an environmental and a utilization perspective. We have created a learning environment that is very popular; our student population has increased by 50% since 2014 when we chose to fully tap the online environment."
Film Production Paradise
Top shows like Game of Thrones have flocked to Iceland's rugged landscapes, yet post-COVID-19, few nations offer such a safe environment
From the the big screen, to the small screen and the games console screen, Iceland's vibrant creative industries ecosystem is being showcased more than ever before, with its beautiful environment and creative talent pool flying the flag around the world.
Tax breaks and financial incentives have helped entice top international directors to its shores and mountains, with revenue from the movie industry tripling in the last decade alone. "The creation of new film clusters is important to boost film related-activities outside Reykjavik," says Laufey Guðjónsdóttir, Director of the Icelandic Film Centre (IFC). The IFC provides financial support for the production and co-production of Icelandic feature films, documentaries, short films and TV fiction.
Iceland's creative talents are also increasingly being utilized by the lucrative video gaming industry, as underlined by innovative CCP Games's creation of the award-winning intergalactic game, EVE Online. Lockdowns have only boosted its popularity and grown its huge fan-base. "There is maybe some uniqueness that comes from being a tiny country in the middle of nowhere and that makes for a different type of originality," comments CCP Games' CEO, Hilmar Veigar Pétursson.
Family Firm Flourishes
Very active in the fast-moving consumer goods (FMCG) sector, 1912 is also involved in the food service, duty- free and industry segments
A household name for more than a century, 1912 is one of Iceland's oldest family-owned firms, as well as one of its most successful through its core focus on technology, knowledge, and resources to maximize performance. Headed by Ari Fenger for the past 13 years, the dynamic executive – who is the fourth generation of his famous family to lead the company – has tripled turnover while at the helm and provided strategic direction in an increasingly competitive sector.
Subsidiary Nathan & Olsen specializes in the sale and marketing of brands in the cosmetics and grocery market, sibling Ekran provides large-scale kitchens and the food industry with daily supplies, while Emmessís is a leading producer of ice cream.
"The U.S. market is very important for us in Iceland as it is our single largest trading partner and investor," the CEO states. "Icelanders welcome foreign investment and with the strong infrastructure in place, natural resources and well-educated workforce we should be an alternative option for foreign investors." Fenger, who is also Chairman of the Iceland Chamber of Commerce, adds: "We are still growing internally after recent acquisitions, but are looking for opportunities to acquire businesses if they fit our strategy."