SPONSORED CONTENT
Qaiwan Group: Building a legacy of development in the region
Qaiwan Group is one of the largest Iraqi conglomerates based in the Kurdistan Region of Iraq (KRI). Its chairman, Saad T. Hasan, discusses the group's vision and some of its diverse activities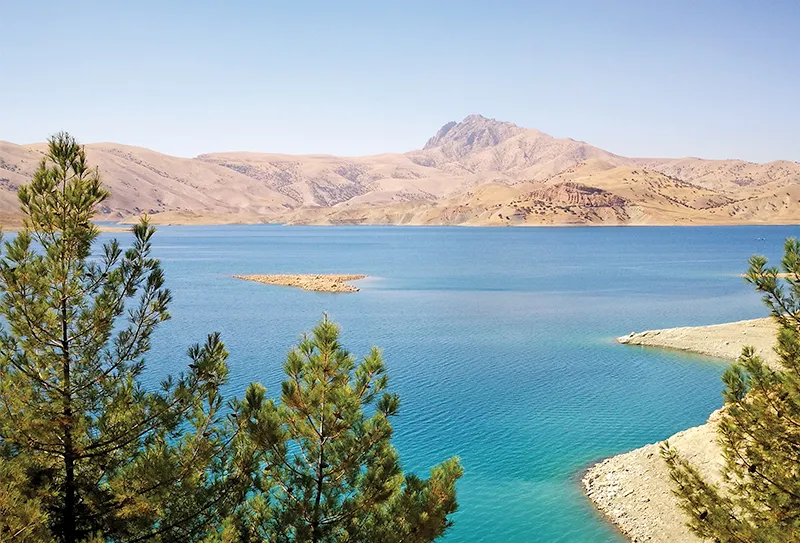 PR: What are Qaiwan Group's current key sectors?
STH: Qaiwan Group's current key projects are across a diversified spectrum, such as our power plant, oil refinery and, in terms of real estate, the Rotana hotel and Qaiwan Towers in Sulaimani. We continuously seek out opportunities that will allow us to grow and develop, add value to our communities and fill infrastructure gaps, while being profitable in the long run. In terms of investment opportunities, we are strong believers in the future of both the KRI and Iraq as a whole, and are on the lookout for sectors where we are primed to provide the finest quality service and products. For example, in the education sector we have schools ranging from kindergarten to higher education, where our students learn multiple languages from an early age. This is one of our main strategies for globalizing the region and, in order to further our efforts in this field, we have partnered with leading education providers, like Cambridge and Oxford, and the internationally recognized University of Technology in Malaysia. In real estate, we have begun addressing Iraq's housing shortage by building residential units for various social and economic groups.
PR: What is Qaiwan Group's Bazian gas-powered power plant's role in KRI's energy sector?
STH: It has a capacity of 500MW, and supplies energy to KRI as well as the rest of Iraq. As KRI moves towards privatizing its electricity, people will eventually pay for what they get, and supply and distribution will become more efficient. We want to be part of this privatization process. From Bazian in Sulaimani we are generating electricity and intend to become a distributor as well — using our experience in distribution across the country to provide as many people as possible with the energy they need.
PR: As evidence of international confidence, you secured a large loan for the power plant in collaboration with General Electric. Could you tell us about your international strategy and partners?
STH: We embrace globalization. We have offices around the world, adapt our services to international standards and have structured our company in line with global corporations. We believe in the need to be transparent in business, so that everyone understands our business model, what we do and what we want to achieve. With regards to our loans, General Electric was not our only partner — Coface, a French government credit insurer, and Deutsche Bank were also key contributors. We also have a retail division and have been the representative of Japan's Hitachi for 15 years. Qaiwan Group has proved itself to be a trusted partner for some of the most well-known international companies — we deliver and meet our promises. We are no longer concerned about whether partners will collaborate with us. The question is more: who do we need or who needs us as a partner?
The Kurdistan Regional Government has created a very business-friendly environment where investors feel right at home. We are part of KRI, so of course we know it better than someone looking for opportunities from outside.
PR: What makes Qaiwan Group so strong?
STH: Qaiwan's most valuable asset, and most important investment, is its people — we surround ourselves with high-caliber staff, over 80% of whom are local. We do not impose any limits on ourselves and we seek out opportunities as they come. We want to create more employment opportunities and attract our youth to them. There is an abundance of opportunities here and I feel optimistic for the future.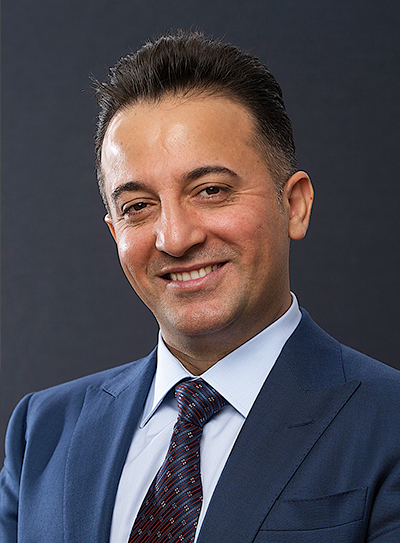 A future built on diversity
Qaiwan Group is one of the Middle East's leading corporations. It has played a major role in KRI's development and continues to invest in various sectors, at home and internationally, in partnership with the world's best companies. For example, its Bazian oil refinery processes 40,000 barrels a day. Qaiwan Group has also constructed a pipeline that transits KRI's gas, which supplies its own 500 MW Bazian power plant. Homes powered by this may include the 11,000 residencies in three projects that Qaiwan Group is building. It is also creating new landmarks for Sulaimani, like the $100-million Qaiwan Towers, with hotel, offices and shops, and a Rotana five-star hotel. In electronics, Qaiwan Group, working with Hitachi and others, has Iraq's widest consumer products network that includes a retail chain. It also has a pharmacy chain, part of healthcare operations that run from product sourcing to treatment. Qaiwan Group is expanding its investment in this underserved market by opening hospitals. Additionally, it supports KRI through its international school. Working with leading institutions, it now plans to launch a nursery and university — investments epitomizing the group's vision of a global and diversified future for KRI.
Effective security
Government agencies and citizens have made the region the safest place in Iraq
"US and other international companies considering coming to Kurdistan Regional Governorate (KRG) want stability and security — and that is what we offer," states Dara Jail Al-Khayat, president of the Erbil Chamber of Commerce and Industry (CCI). Serwan M. Mahmood, chairman of the Sulaimani CCI, expands: "Many US companies obviously worry about security issues and perceive the situation in Baghdad and KRG as being the same. This is not true — KRG is different, it is very safe and our security is better than most of our neighboring countries." The facts prove them right: no foreigners have been killed in the region since 2003 and the US-led coalition's campaign against Saddam Hussein. A number of government bodies have been responsible for making KRG the safest region in Iraq — the Peshmerga military forces, which manage external threats, and the Asayish, Parastin and Zanyari, which are responsible for internal security.
These agencies work hard in a well-planned and coordinated manner to prevent terrorism, and they benefit from the full trust and cooperation of the local population. Having experienced atrocities in the past, KRG residents have no sympathy with extremism and immediately report anything they believe is a security breach. Another factor in the region's safety is the investment that has been made in military security, as well as the presence of numerous checkpoints at airports, in cities and on roads. In addition to being safe from terrorism, international visitors are highly unlikely to experience violent crime from a population that is extremely friendly to foreigners, especially those from countries like the US that supported them in 2003. As a secular and liberal region, it is also unusual for women to face harassment. Additionally, theft is uncommon — it is a very honest and trusting society. The 24-hour security at the majority of commercial and residential properties provides further reassurance that KRG is a place where foreign travelers are safe.
A private sector driving the economy
Chambers of commerce and industry are at the forefront of advocating for the private sector, forming international relationships and attracting investment
Kurdistan Regional Governorate's (KRG's) economy is driven by private companies, all of which are members of a network of highly influential chambers of commerce and industry (CCI). "We represent the private sector, and communicate its needs to the appropriate high-level people," explains Serwan M. Mahmood. As well as being vice chairman of the Kurdistan Federation CCI, which oversees the region's chambers, Mahmood is chairman of the Sulaimani CCI. Sulaimani is KRG's second largest city. Nicknamed the "Paris of Iraq", the liberal and open metropolis is the region's cultural capital. It also contains Iraq's only trade exhibition center managed by a CCI. "Run on a non-profit-making basis for members, Sulaimani International Expo is one of the largest projects in the country," says Mahmood.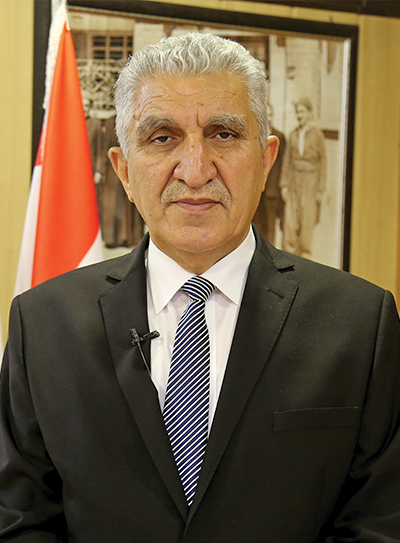 "There are lots of untapped opportunities in Sulaimani," he states. Agriculture, for example, is important to Sulaimani and the CCI has set up a department for that sector that works with the Ministry of Agriculture. He continues: "We also register trademarks because by protecting our products we can provide food security and jobs. Additionally, we are encouraging companies importing products here to build production factories." Large-scale agriculture is just one of the "incredible opportunities in KRG," says Dara Jail Al-Khayat, president of both the Erbil and the Kurdistan Federation CCIs, and vice president of the Federation of Iraqi CCI: "Oil and gas get most interest but manufacturing and industry are also attractive to investors." KRG's CCIs have developed strong relationships with CCIs worldwide, including the US Chamber of Commerce. However, Al-Khayat says, "We would like to make our relationship with the US stronger. Our network of CCIs meet international standards, hold many high-profile conferences and are working with the government to facilitate foreign investment projects. This is a new era and we are ready to receive international companies at any time."