CONTENT BY PRISMA REPORTS
Making Malta a better place to live, work and invest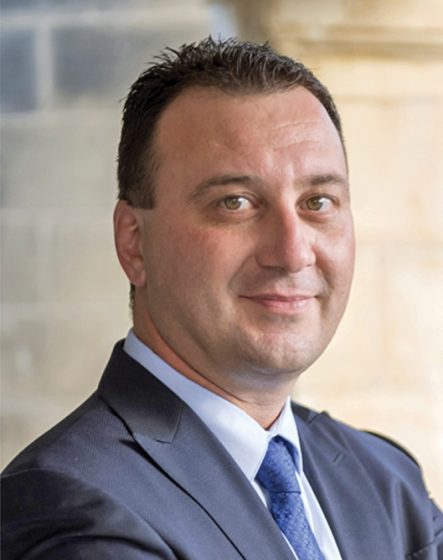 Transparent, fair, efficient and innovative planning services provide a balanced and sustainable environment in Malta
Malta is seeing unprecedented growth in construction projects, says Johann Buttigieg, executive chairman of the country's Planning Authority, the entity responsible for regulating land use on the islands. "Due to the huge government initiatives for foreign investors there is enormous investment coming in and every week companies are opening offices," he says. This influx creates a need for more housing, schools, education and hospitals for example. "The government is also investing over €100 million a year in infrastructure," notes Buttigieg. As a result, the authority received over 11,300 planning applications in 2017, a rise of 24% on 2016, and in 2018 it approved new projects worth over €500 million.
The Planning Authority's major role is to provide transparent and fair planning services that balance the sustainability of Malta's environment with the changing needs of the population and investors. "We are extremely careful about controlling the quality of developments. However, a planning permit is normally granted promptly — there is a time limit of 100 days — and we are available to meet any investor at very short notice," he states. In order to carry on fulfilling its responsibilities effectively and efficiently in a period of rapid growth, the entity has recently upgraded and modernized its internal processes and technologies, and introduced a new online platform. It is also updating its policy framework. "We have forged ahead to a much higher level. Now, we must push Malta's boom forward but control its negative effects," says Buttigieg.
Planning for the future
In line with Malta, the Planning Authority is focused on being a leader in innovation and it is currently coordinating 10 EU-funded research projects worth over €7 million in topics that include green infrastructure, coastal management and smart cities. Spacial information is another key research priority. The authority has recently launched new digital mapping services and is implementing an ambitious national information project that will make Malta a global frontrunner in geo-spatial technology. Part of this project will see the creation of 3D maps of the islands that extend up to a nautical mile from the coastline, he says: "We are looking to progress and not only at offering services for land-based industries but also underwater. We expect to invest a further €40 million in this."
The authority is also researching best international practices for managing disused land and expanding its strategy for smart cities. "We are moving towards developing smart cities that are integrated into our infrastructure. Perhaps Malta will set the bar and be the first in Europe to run as a smart country," he suggests. Buttigieg believes that new planning advances such as this will help attract even more investors and stresses that the Planning Authority is "ready to deliver — whenever, wherever."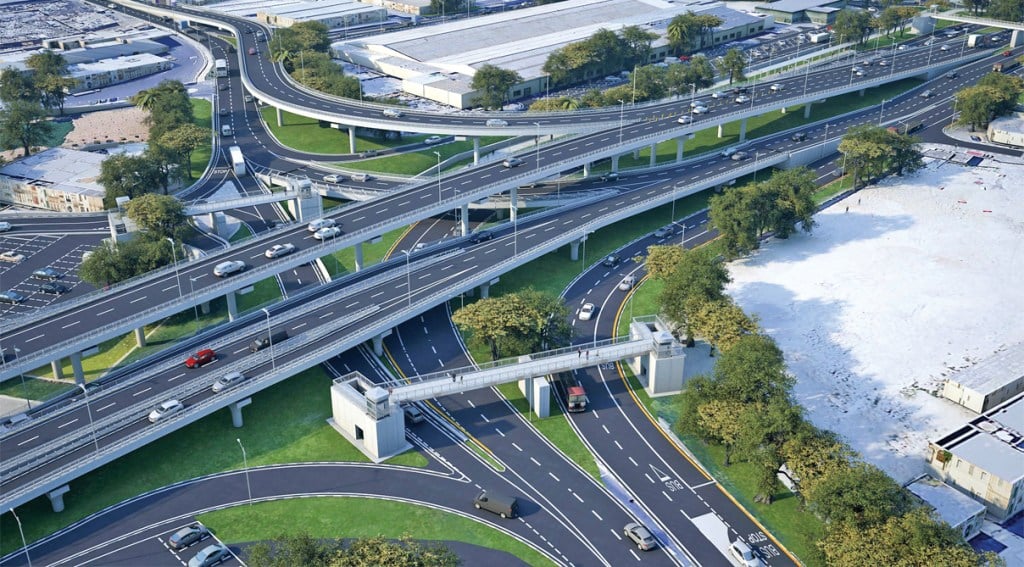 On the road to quality transportation
With excellent airport and seaport facilities in place, Dr. Ian Borg, Minister for Transport, Infrastructure and Capital Projects, is focusing his attention on Malta's roads
PR: How are you ensuring Malta's economic success continues?
IB: The various decisions we have made as a government have ensured the creation of a healthy financial environment for local and foreign investors, which has also attracted foreign direct investment. It is clear that Malta and its economy are growing steadily. But for every country with a growing economy, it is necessary to have sound and high-quality infrastructure. We have achieved extraordinary results — but not because of our infrastructure. So this is what we are doing now — we are focusing on upgrading our country's infrastructure, our road network. This government has committed itself to major infrastructural road projects and also to the upgrading of the whole residential road network. We are investing almost $800 million to enable our country to finally get a residential road network that caters for today's needs, while we are implementing other medium and long-term projects on our road arteries and junctions. This is the priority of our government's program.
PR: What impact does Malta's size have on the ease of doing business?
IB: I am convinced that being part of a small community, like Malta, provides the opportunity to be nearer to the people, to listen to people and to their real needs, and to be able to take action to respond promptly and efficiently to them. The same applies to foreign investors; we are only a phone call away. Being a small country makes it easier to make things happen faster — meeting companies that are willing to invest in our country is a normal part of our course of work and I regularly receive requests for meetings with companies looking to invest. This agility can only be found in small administrations. This government believes in strong and healthy public and non-governmental organization participation. We are willing to put ideas on the table and discuss, and that is what we are doing. Be it for land administration, transport planning, connecting the islands of Malta and Gozo, or better planning, for example.
PR: Can you comment on the government's public and private transport initiatives?
IB: This is a complex issue — there is no single solution for such a densely populated island state. Our public transport is carrying more than 3.5 million passengers a year. We have to improve and increase this capacity, while at the same time working to create further transport systems. We are encouraging our authorities to do more, especially in marine transportation, for example, the ferries. We have a thriving ferry system between Cottonera, Valletta and Sliema. 62,000 passengers were carried on our ferries in 2012 — 1.6 million was the final figure for 2018. It is imperative that we combine our advances with e-motor vehicles. However, we have to be realistic about our culture — most Maltese people like their cars. We need to offer incentives, which we started doing a couple of years ago. We are currently providing free public transport to young people and offering incentives for switching to cleaner transport, such as no registration tax and up to almost $7,900 when people switch to an electric vehicle.
We are investing in the infrastructure that supports electric vehicles but I still believe that the electrification of the transport system is a market-driven scenario. People are still waiting for electric vehicles to have improved designs, longer-lasting batteries and lower prices. So, it is not only about the government giving out incentives, it is also about the automobile industry doing its part. And products are already improving.
PR: In 2018 more than $67 million was spent on road infrastructure, which will rise to about $113 million in 2019, as part of a seven-year plan. Can you provide more insight into this strategy?
IB: We would like to resurface all our roads, especially the residential ones. Local councils had responsibility for their upkeep but were not equipped with the right resources. The government decided to take on the responsibility, share the burden, and set up an infrastructure agency to carry out the works within seven years. We have achieved considerable economic success, tourism is booming, and people want to work and live in Malta. It is, therefore, imperative that we ensure that no part of the island is neglected. For this reason, the government is actively intervening to improve our infrastructure. We strongly believe that infrastructure is one of the pillars of any country's economy and so we are committed towards an improved infrastructure for our country for the benefit of our communities.