CONTENT BY PRISMA REPORTS
MALTA – Futureproofing the islands' economic boom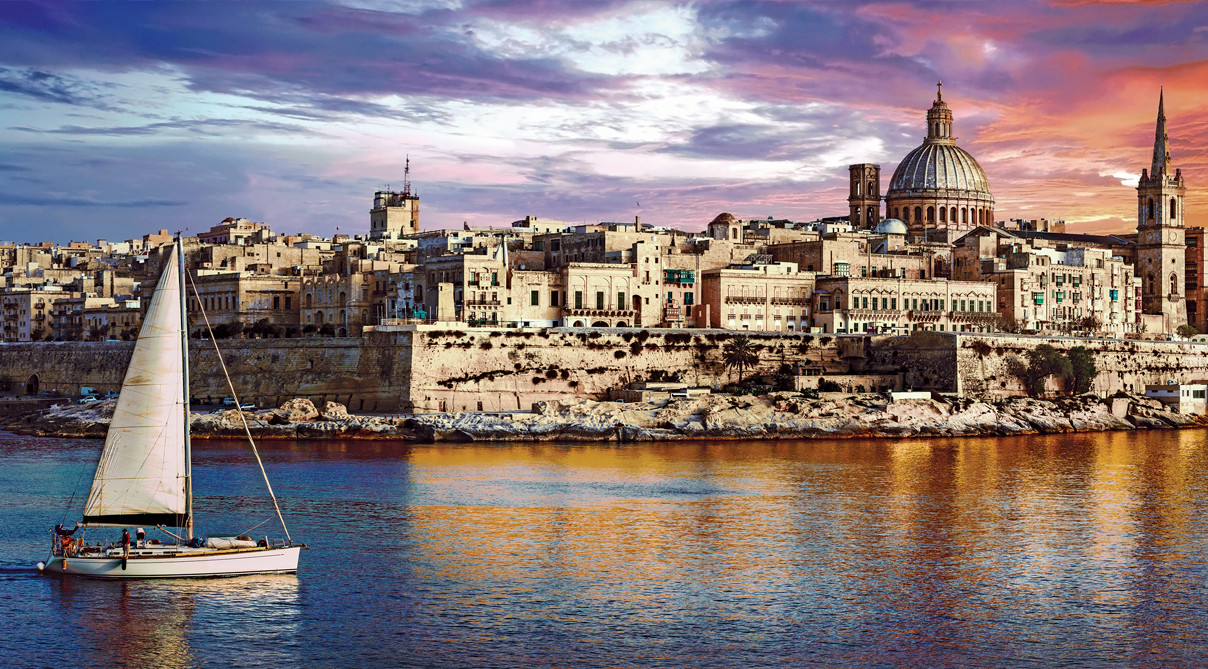 The Maltese government's focus on macroeconomic stability, diversity and innovation has put the islands at the global forefront of numerous traditional and emerging industries
The small Mediterranean archipelago is one of Europe's best performing economies — the EU estimates that its gross domestic product (GDP) grew by 6.2% in 2018 and a further increase of 5.3% is expected in 2019. "Malta's success came because we identified the main drags on the economy and confronted them," says Minister for Finance Edward Scicluna. This resulted in numerous structural reforms, such as shifting the energy mix away from oil, introducing free childcare for all and shifting the tax burden from direct to indirect taxation. As a result, not only is the economy booming but Malta has had a budget surplus for three years in a row, notes Scicluna: "Unemployment rates are also now among the lowest in the EU and the national debt has seen a significant decline."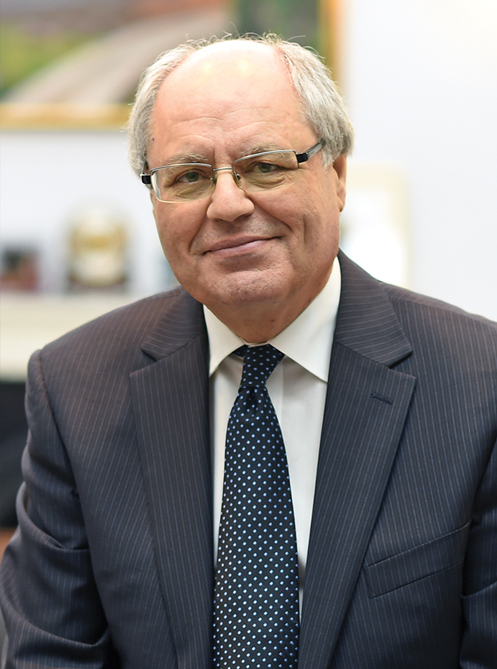 Macroeconomic stability is one factor attracting increasing international businesses to the islands. Other draws include a first-rate business climate, good infrastructure, competitive labor costs, EU membership, a strategic location that makes it a gateway to Europe and Africa, and the use of English. In addition, "Malta's small size and reliance on smart manpower due to lack of natural resources pushes it to the limits of economic diversification. No new sector is overlooked," says Scicluna. Traditionally renowned as a leading player in financial services, advanced manufacturing, the maritime sector, logistics and tourism, this focus on diversi cation has helped turn the country into a hub for emerging innovative and high-tech industries such as blockchain and online gaming.
A key to Malta's position at the forefront of these sectors is its innovative and rapid approach to introducing legislation. For example, in 2018 it launched the world's first regulatory framework for distributed ledger technologies. The new framework will help Malta build on an already very strong financial services sector that includes the world's 17th-soundest banking system, according to the World Economic Forum.
Michael Collis, CEO and managing director of BNF Bank, gives two reasons for this soundness: "Malta has a robust regulatory environment and banks are conservative. Even during the global financial crisis, they were resilient." BNF Bank is a shining example of this. Originally called Banif Bank, it established operations in Malta 10 years ago and its activities are split 50:50 between retail and corporate banking. Since 2016, when Qatar's Al Faisal Holding acquired majority shares in the bank, "Our capital base has increased from $28 million to $96 million and we are rapidly increasing our market share. Our rebranding reflects our renewed vision — we want to build a new future with our clients, backed by a high level of service, and the ability to offer innovative products and solutions," says Collis. "Our capital increase will enable us to increase our share of the larger-corporate sector, tap into new markets and further internationalize the bank," he says, noting that it already has excellent relations with bigger U.S. institutions, such as Bank of New York Mellon, and is actively involved in helping businesses move to Malta. "We are seeing a great deal of investment coming in at the moment and Malta is very much on the international investor radar," he states; "It has an open, diversified and growing economy — Malta has a lot to offer."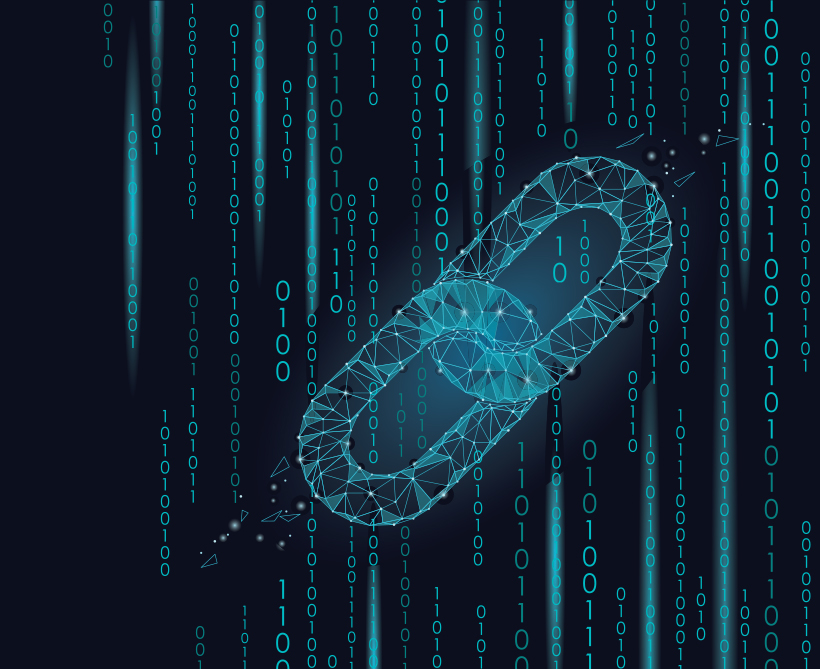 Why Malta is ahead of the game in blockchain and cryptocurrencies
Malta's transformation into "Blockchain Island" is founded on an innovative approach to legislation and regulation that builds on its success in creating a rst-class environment for gaming
2018 saw the world's media hail Malta as "Blockchain Island" when it introduced the first legislative framework for distributed ledger technologies (DLTs), blockchain and cryptocurrencies. "Malta has become a leading innovator in these technologies because we see their huge potential and the likelihood of them changing the landscape for various industries," explains Silvio Schembri, Parliamentary Secretary for Financial Services, Digital Economy and Innovation. The government is committed to embracing the disruptive technologies and putting Malta at the epicenter of their advance, he says: "We have laid the foundations for this technological revolution to flourish. But our aim is not just to attract these technologies. It is to create a conductive environment where innovation can take place in legal certainty and with peace of mind that any legislative changes will not occur without considering industry concerns." Indeed, the new framework consisting of three acts was developed after detailed consultation with all stakeholders. "The acts provide legal certainty and will help achieve stability, market integrity and consumer protection," says Schembri; "We like to think we are showing the world the way forward."
Malta's track record in creating innovative and effective legislation that has allowed highly specialized industries, such as gaming, to thrive has already given two of the world's largest cryptocurrency exchanges — Hong Kong's OKEx and Binance — the con dence to start operating in the country. "The response has been tremendous and produced a ripple effect among other crypto and block-chain-based companies," he notes. "Thanks to Malta's diversified economy, it offers an attractive ecosystem where these rms can bene t from synergies with, for example, our financial and gaming sectors," says Schembri. Heathcliff Farrugia, CEO of the Malta Gaming Authority (MGA), con rms that the islands' gam- ing companies are increasingly interacting with the disruptive technologies: "They are looking at cryptocurrency as a payment solution, for instance, blockchain for automating payments and random number generation, and DLT for know-your-customer due diligence."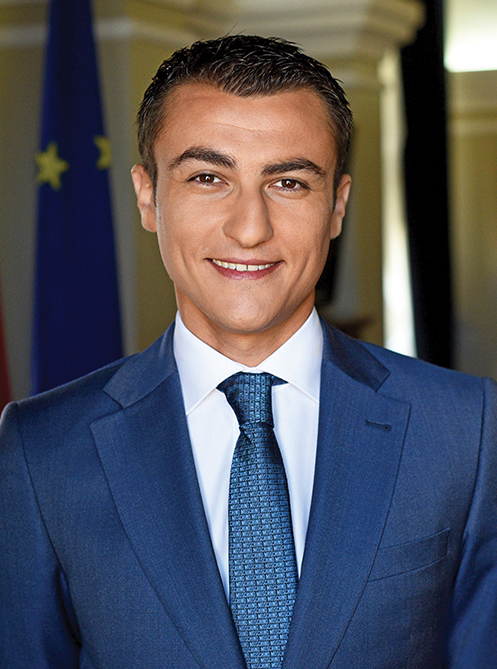 The MGA is the independent regulator for online and land-based gaming in Malta, and is responsible for implementing the government's strategy for these technologies in gaming. "We are now accepting applications to license operators, who will be allowed to use cryptocurrencies and DLTs in a controlled 'sandbox' environment. We hope that by the end of the year we can remove the sandbox and accept what we have learnt as part of the law," he says.
This development should boost Malta's third-largest economic sector, which accounts for over 11% of gross domestic product. "Our small country is packed with gaming companies. We have some of the largest players in the industry and it is especially tempting for start-ups. Our biggest advantage is that we were the first to regulate gaming 14 years ago, so everything is here: top lawyers, accounting rms, specialist services and government support," Farrugia states.
Over those years, the sector has evolved from casinos to high-tech online gaming. To take account of its development, Malta updated its gaming legislation in 2018. The new legislation has also improved the MGA's ability to carry out its regulatory activities and simplified bureaucracy for operators. Farrugia believes it is vital for the MGA to remain at the cutting-edge of regulation: "Regulators need to ensure operators are compliant but they also need to be innovative. When you have proper regulations, you can start controlling, understanding and supervising new sectors. For the MGA, innovation is not an option, it is a must."