CONTENT BY PRISMA REPORTS
Malta's financial services regulator leads — setting an example for the rest of Europe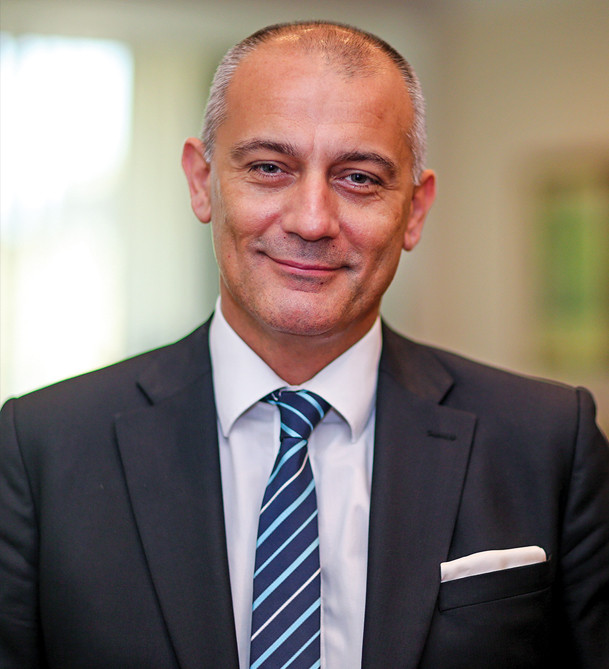 Malta's financial services regulator leads — setting an example for the rest of Europe
The Malta Financial Services Authority is reinventing itself and investing in innovation to take account of new technologies
The Malta Financial Services Authority — MFSA — is the single regulator for all financial service activities in Malta. It is also responsible for housing the country's companies' registry. Joseph Cuschieri, a man who brings to the table extensive experience in economic regulation in both the public and private sector, was appointed as its new CEO in 2018. Cuschieri plans to transform the organization into an internationally recognized world-class regulator. "Blockchain, fintech and the technological transformation currently defining Malta's financial industry are going to have a massive impact on the financial services sector as we know it today. One of my primary objectives is to create a new vision for the MFSA, making technology mission-critical for our organization," states Cuschieri.
One of the challenges the MFSA faces is transforming Malta's traditional financial services sector in line with the new technologies. Blockchain, for example, is revolutionizing the way service platforms interact with end users. Cuschieri explains: "Financial technology and automation will empower consumers. For regulators, this presents new challenges because up till now we have regulated and supervised the sector in the traditional way. Moving forward within such a technologically dynamic environment, it will be all about the stringent standards we have set for ourselves." The government sponsored the Delta Summit in 2018, the first event of its kind, to showcase Malta's achievements in the blockchain space. The summit surpassed all expectations. Cuschieri, who was on the panel at the event, believes that: "The regulatory framework, which puts legal certainty on the technology surrounding blockchain, is ensuring that Malta becomes a hub not just for established financial institutions but also for start-ups in blockchain, gaming companies and service sectors, like health, tourism and support services."
The MFSA recently announced a three-year plan that aims to ensure it will evolve into one of the top five financial regulators in Europe. The groundbreaking regulatory technology being implemented under Cuschieri's leadership, coupled with Malta's undisputed seniority in the industry, looks set to put Malta way ahead of the competition. Reactions to Malta's regulation of distributed ledger technology and cryptoassets in the international community have been varied. Some of the key players in the blockchain industry, for example France and Switzerland, have taken a practical approach that follows Malta's lead. Other countries, like the US, have made their concerns clear, with worries centered around the risks of money laundering. Cuschieri is convinced the European Union will come up with a regulatory framework soon. His view is that: "As a jurisdiction, it is not up to us to state whether virtual currencies are a good or bad option. What we are doing is implementing a framework — introducing regulations and legislation which will ensure maximum transparency and protection for consumers, while safeguarding the integrity of our financial system here in Malta."
Leading the world in the regulation of virtual financial assets
In November 2018, Malta became the first country in Europe to introduce a holistic package of legislation covering distributed ledger technologies, such as blockchain, and cryptoassets. The new framework has received "very positive feed back," says Joseph Cuschieri, CEO of the Malta Financial Services Authority (MFSA), who was a member of the task force that developed the laws. "It was an area that was unregulated and we wanted to put a framework in place which protects consumers and the financial integrity of our system," he explains. Providing legal certainty, investor protection, market integrity and financial stability, all while demonstrating support for innovation and technology, the regulations should help "make Malta the hub for blockchain," states Cuschieri. Implementing the framework is also the first step in the MFSA's vision to become internationally recognized as a regulator of excellence in fintech.
Malta's financial services regulator is highly experienced — at the end of 2017, it was supervising and ensuring the compliance of over 2,180 operators and funds with an aggregate net asset value of €10.6 billion. But the regulation of fintech brings new challenges, he says: "The way you govern the sector has to change and MFSA needs to be a leader in new technology in order to administer and supervise the sector, to show leadership and to set an example. If you are legislating, professing and pontificating about blockchain, fintech and cryptocurrencies, you can't be using technology from the '90s yourself." Already known for its high standards, in the new regulations, "MFSA has raised the bar in terms of the standards we impose. Some in the industry think they are too high but there are inherent risks in cryptoassets and we wanted to make sure they were mitigated. We did this by raising the bar in both technical standards and licensing requirements — but we haven't made it impossible," stresses Cuschieri.
Most of the regulatory measures for obtaining licenses to operate in Malta's new cryptoasset space concern consumer protection and platform integrity, while also making sure anti-money-laundering procedures are applied and that Malta's traditional financial system is not contravened. Cuschieri is convinced that the traditional financial services sector's interaction with users will be transformed by new technologies and that Malta is ideal for companies operating in these disruptive industries: "Malta is outstanding when it comes to technology and innovation. We offer the right environment, the right incentives and the right support for companies. It's the perfect place."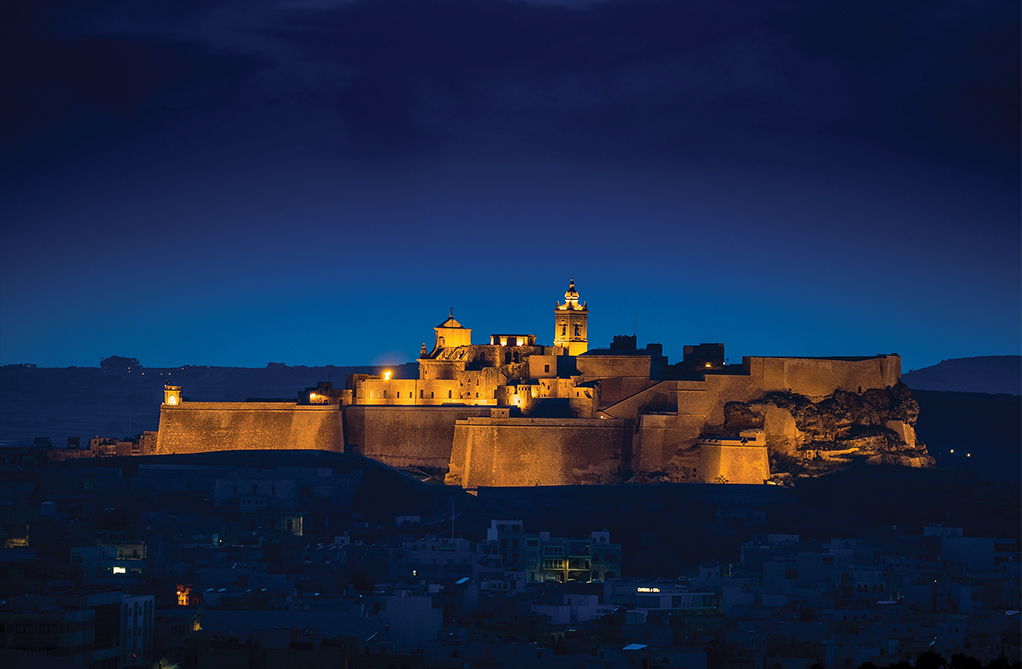 Gozo means business
Malta's second-biggest island is value-added, idyllic and focused on economic and environmental sustainability
Gozo has been one of the best performing eurozone economies for five years. It benefits from Malta's growth in tertiary services and tourism, but its approach to investment attraction is focused on high-value niches fitting its development goals.
Gozo is idyllic. With 7,000 years of history, it is pursuing an ecological development brand for tourism and residential services that builds on its natural and architectural assets, and agricultural and marine traditions. Its unspoiled, inspiring and tranquil beauty provide the ideal getaway, while kayaking, climbing and diving are enjoyed for most of the year, thanks to its mild climate. Gozo is innovative and distinctive. It focuses on longer-stay tourists seeking immersive experiences and boutique accommodation. The recent restoration of the historic Cittadella is a shining example of sustainable regeneration. Barts and the London School of Medicine and Dentistry are establishing a medical school in Gozo, and Steward Healthcare is developing a medical hub. Thynk Software and RS2 Software are examples of successful IT companies in Gozo that are connecting efficiently with the world. Gozo is connected. It is an hour from Malta International Airport and connectivity is being enhanced though investments in maritime, digital and road infrastructures. Gozo is well resourced. Its population is ambitious, well-educated and embraces modern industries. Businesses benefit from a vibrant ecosystem and favorable incentives, and a new entity for regional development will provide a further boost.
Gozo looks to the future with optimism, eager to forge partnerships with businesses that can grow in a way that is consistent with its long-term vision of a value-added and idyllic destination focused on economic and environmental sustainability.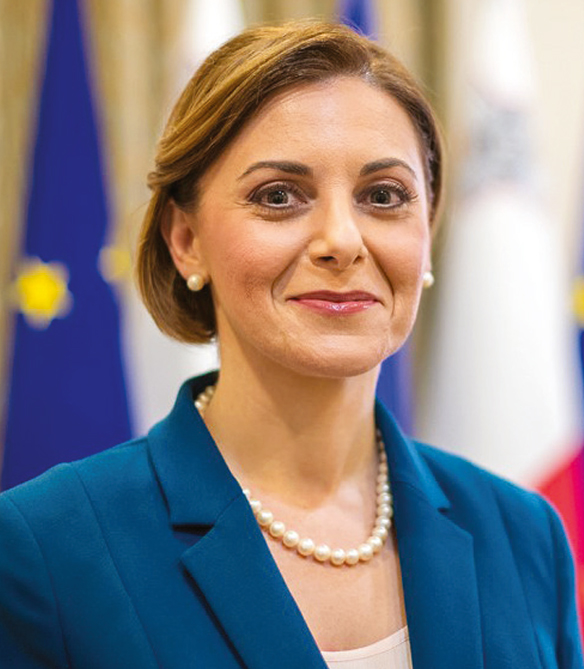 The exquisite island of Gozo is building connections with the world's tourists and businesses
Justyne Caruana, Minister for Gozo, explains how Malta's second-largest island is developing sustainably.
PR: Half of Gozo's gross domestic product depends on tourism. How are you promoting Gozo internationally? JC We are trying to promote Gozo as a distinct destination from Malta. Traditionally, people came to Malta and then by chance discovered Gozo. We are working to challenge this — and we are succeeding because people now want to come specifically to Gozo.
We are promoting Gozo's distinctive package. If you take the time to look around, you will see the natural beauty of the area. Apart from its environmental attractions, we have a very strong cultural heritage; for example, the Megalithic is the world's oldest prehistoric temple — much older than the
U.K.'s Stonehenge. Today, I am opening an exhibition, which includes a work by Salvatore Busuttil that is one of the finest artistic pieces on the island. We were very fortunate to acquire it for Gozo's museum. There are various other attractions on the island that we are working to promote, such as Roman remains and a Phoenician shipwreck. In addition, Gozo faced a huge challenge — its tourism was restricted to the summer season. The ministry worked hard to change this by creating a year-round cultural calendar with numerous events and now there is tourism throughout the year.
PR: A mega project has been announced — building a tunnel to link Malta and Gozo. How will this contribute to growth?
JC: We are now in a position to establish timeframes for the project, which will be based around a seven-year program. At the moment, the connection is via ferry. When the tunnel is operational, we are expecting huge changes and the influx of visitors will increase greatly. There will be positive and negative impacts. One of the positives will be the mobility of our people but it will also increase vehicle traffic and our carbon footprint. We have already started work on preventing the negative byproducts of this. Part of our decarbonization strategy is to place a park-and-ride at the tunnel. This will use electric buses to move people once they have parked their vehicles and is in line with Gozo's status as an ecological island.
PR: You have said there are not enough contractors in Gozo but there is increasing international interest. What incentives are there for businesses to set up in Gozo?
JC: Our government is very open and always just a phone call away. If a new business is opening or relocating here, we have business packages on offer. If you need to hire an employee, we will give you €6,000 to support you in this when you provide an employment contract for at least three years. This is just one way we encourage businesses to come to Gozo and employ local people. We are trying to turn the ministry into a one-stop shop. So, if you come here and you want to get things moving fast, you will not need to go from one place to another. In business, time is money, so we make business in Gozo worth your while.