SPONSORED CONTENT
Mauritius: Africa's Hub for Business and Investment
Mauritius' diverse and forward-focused economy continues to advance, with the best place to do business in Africa becoming a regional reference point for innovation.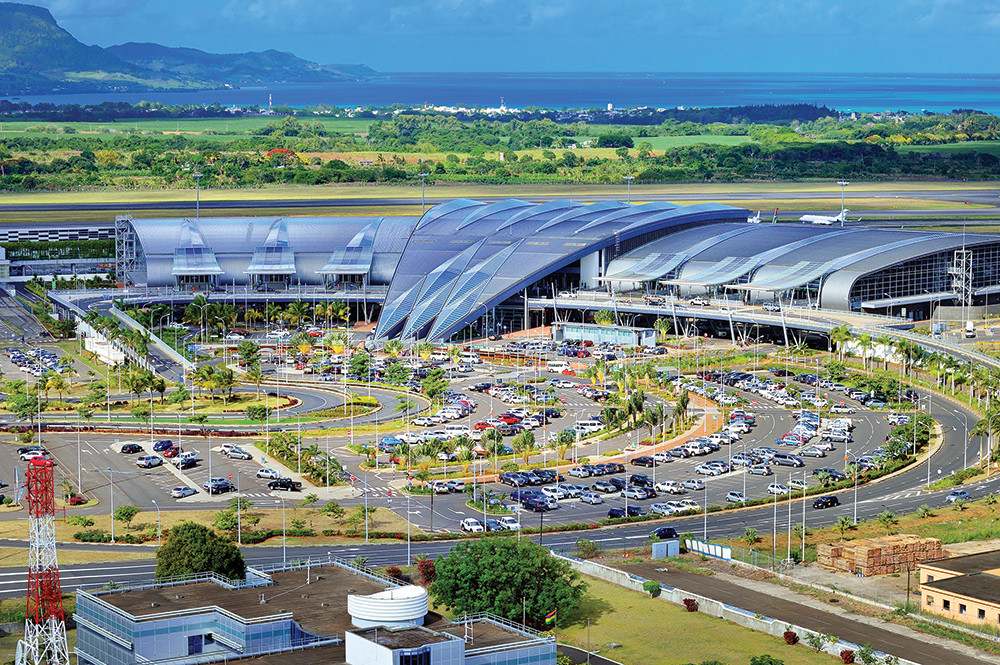 Firmly established as the business and cross-border investment hub of choice for Africa, Mauritius has one of the continent's most dynamic economies. Between 2015 and 2019, its gross domestic product (GDP) rose by an average 3.8% a year. Foreign direct investment is also on the up, reaching $472 million in 2019 compared to $372 the previous year.
Reasons for its success include the Indian Ocean island nation's location between mainland Africa and Asia. It capitalizes on this through a wide network of double-taxation and free trade agreements, which include membership of regional economic blocs. Mauritius is also a highly stable democracy, with Prime Minister Pravind Jugnauth being reelected in November with a clear mandate to continue his reforming agenda.
Many of his government's reforms aim to maintain the country as a leader for business facilitation by rapidly adapting to changes in the global environment. This approach has proved successful: Mauritius leapt seven places to 13th overall in the World Bank Doing Business Report 2020 and remains 1st in Africa.
"We want to encourage entrepreneurs to come to Mauritius and innovate." 
— Deepak Balgobin
,
Minister of Information Technology, Communication and Innovation
Mauritius is also fiscally stable, with a world-class financial system overseen by its central bank. "As a result of our trusted and efficient systems, Mauritius has long been one of Africa's biggest and most respected international financial centers," says Harvesh Seegolam, governor of the Bank of Mauritius. An extensive financial services sector is embracing fintech and measures are in place to encourage that sector. For example, a framework for digital banking is being developed and a licensing regime for digital asset custodians has been created. In addition, "Unlike most countries, we provide licenses to test new fintech products," says Deepak Balgobin, Minister of Information Technology, Communication and Innovation.
The economy as a whole is moving toward innovation- technology- and knowledge-based sectors, including high-tech agribusiness, IT, business process outsourcing and logistics. Export-oriented manufacturing, a traditional strength contributing 12.3% of GDP, is also moving up the value chain with new technologies being adopted by garment, sugar and many other manufacturers.
With 90% of the country covered by high-speed internet, the country is well placed to foster an innovative economy. But the government is going further by investing in "Digital Mauritius." "This year we will add two more submarine cables and will be one of the first countries to adopt 5G. We have comprehensive strategies for digitalization that cover government, society and artificial intelligence (AI). Our government transformation is well underway, with around 130 e-services already launched," states Balgobin.
The government has also revamped its research council as the Mauritius Research and Innovation Council (MRIC) to "emphasize that we seek innovative ideas for the research we fund through various schemes," says its chairman, Michael Atchia. Balgobin details some of those initiatives: "We offer matching grants with private companies to make sure projects have real-life use, the MRIC has been given $2.62 million to provide grants to startups and small- and medium-sized enterprises, we have a national incubator scheme and international research partnerships in areas like robotics, blockchain, AI and cloud computing."
One unique aspect of these programs is that intellectual property rights remain with researchers. "We want to encourage entrepreneurs to come to Mauritius and innovate," Balgobin explains.