---
Global Health Security at Stake
Ministers around the world need to look at solutions in trade for better global health security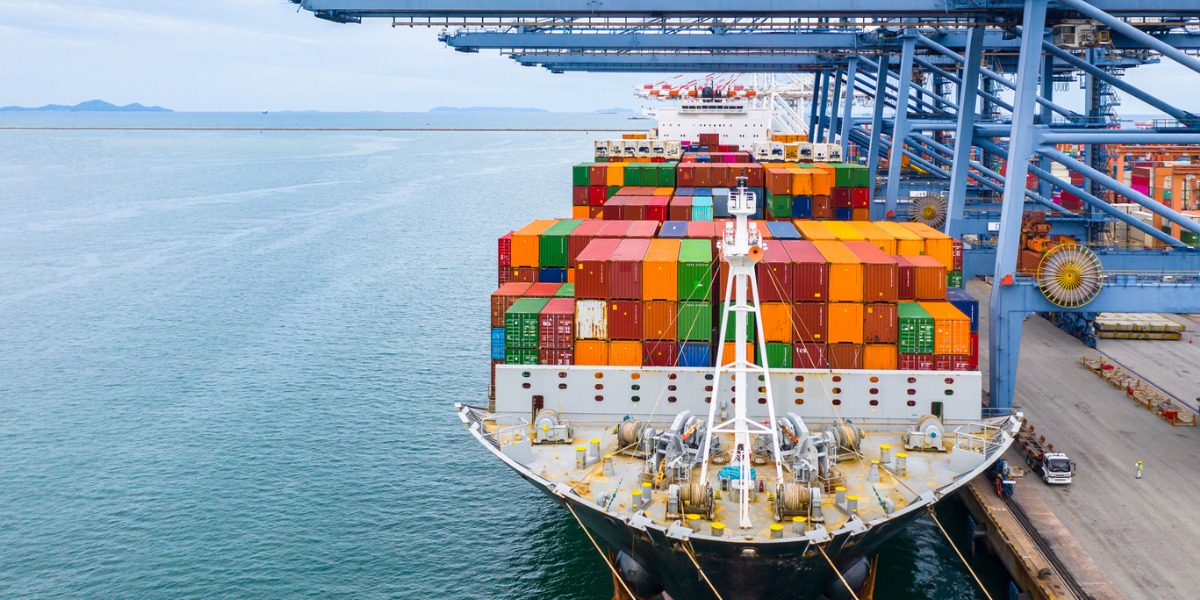 As trade ministers gear up for the 13th WTO ministerial conference in Abu Dhabi they confront a host of formidable multilateral challenges.
From the climate crisis and environmental sustainability to food and energy insecurity, the global trading system is critical to providing solutions.
Among these, global health security stands out as an overarching priority underscored by the jarring impact of the COVID-19 pandemic. Given that the cost of the COVID-19 pandemic, according to the IMF, is estimated at 13 trillion dollars, the ability to collectively respond to health threats hinges directly on the vitality of open trade, bearing not only on health security but also on economic stability.
Medicines and vaccines are highly complex and highly regulated products. The intricate global supply chains that deliver them to patients reflect this complexity, underpinned by decades of experience and company know-how.
During the COVID-19 crisis, this resilience embedded in the global medicine supply chain ensured a continuous flow of essential medicines, vaccines, and diagnostics to millions of people, even in the face of closed borders and logistical constraints.
However, the pandemic also revealed the harm that trade barriers can inflict on global health security when expediting the development and production of new medical countermeasures. Despite all odds, vaccine production reached a staggering one billion doses within a few months of the first approval. Yet, export restrictions, exemplified by measures such as the Defense Production Act in the United States and India's response to the Delta variant surge, had chilling repercussions on vaccine equity. The direct outcome of these restrictions between April and November 2021 profoundly hindered the distribution of COVID-19 vaccines and treatments to patients in low and lower-income countries, notably in Africa. The removal of these restrictions led to a rapid transformation from vaccine scarcity to surplus in Africa.
Hence, the impact of such trade restrictions must take centre stage in discussions among trade ministers at MC13. The WTO identified trade bottlenecks as a barrier to equitable access, echoing concerns raised by industry as early as May 2021.
Nevertheless, the proposals put forth for MC13 inadequately address trade barriers. Moreover, despite the lessons of innovation learned from COVID-19, there are calls to weaken the global framework for intellectual property. These proposals would oblige companies developing medical countermeasures to relinquish intellectual property protections, a misdirected approach that could undermine our ability to successfully respond to the next pandemic.
The pandemic underscored that, regardless of the nature of the next unforeseen global health threat, progress will depend on science, voluntary technology transfer, and solidarity. To incentivize scientific progress, an effective intellectual property framework is essential. It underpins the innovation ecosystem that has driven decades of investment in medical research and development, contributing to remarkable improvements in global health over the past fifty years. This encompasses the years of risk-laden investment in mRNA technology, which proved indispensable when the COVID-19 vaccines were urgently needed.
To undermine this ecosystem is to compromise the foundation of the research and development we will rely on in future pandemics.
Far from being a hindrance to scaling up vaccines and treatments for COVID-19, the intellectual property system was instrumental in delivering a record breaking 11 billion doses of COVID-19 vaccines within the first year, tripling any previous production. By relying on a predictable legal framework, underpinned by IP, companies efficiently partnered with others who had the right expertise to ramp up supply and make the most efficient use of scarce raw materials. Currently, there are over 450 voluntary partnerships between companies working on COVID-19 vaccines and treatments, none of which would have been possible without intellectual property protections.
It is essential to address the inequities in distribution of medical countermeasures that became evident during the COVID-19 response as part of our preparation for future pandemics. Nevertheless, waiving intellectual property rights and mandating technology transfer and knowledge sharing are not solutions. Manufacturers from developing countries recognize that voluntary technology transfers need to be just that — voluntary. Collaborative efforts are key to address challenges in production, workforce, supplies, quality, and regulatory approvals.
The pharmaceutical industry has proposed a solution to the issue of equitable access in the Berlin Declaration. It commits companies to reserve a portion of real-time production of vaccines, treatments and diagnostics for priority populations in lower-income countries. This commitment embraced by the Developing Countries Vaccines Manufacturing Network and the Biotechnology Industry Organization. For this to succeed, governments must pledge to facilitate unrestricted trade across supply chains and expedite import and export processes during pandemics to support fast and efficient global distribution.
Ministers must seize MC13 as an opportunity to champion a robust and forward-looking trade and health agenda that better equips the world to respond to future health crises. Their focus should be on commitments that prevent a repeat of the trade barriers that emerged at the height of the COVID-19 pandemic. A misguided emphasis on intellectual property waivers could fatally undermine our response to the next pandemic, leaving the world less prepared to protect global health security.
Thomas Cueni is the director general of the International Federation of Pharmaceutical Manufacturers & Associations, which he has led since 2017. During this time, he has been instrumental in establishing cross-sectoral programs designed to tackle the biggest global health challenges. Thomas galvanized the industry to develop the Berlin Declaration — the pharmaceutical industry's blueprint to deliver equitable access to vaccines, treatments, and diagnostics in future pandemics. He is also a member of the Business Advisory Group established by the director-general of the World Trade Organization.