Produced by The Business Report
---
Reimagining the Future Organization
With myriad forces reshaping the business environment, traditional organizations are just not keeping up. Switzerland-based SPS is on a mission to help global companies transform themselves, so they can continue to succeed.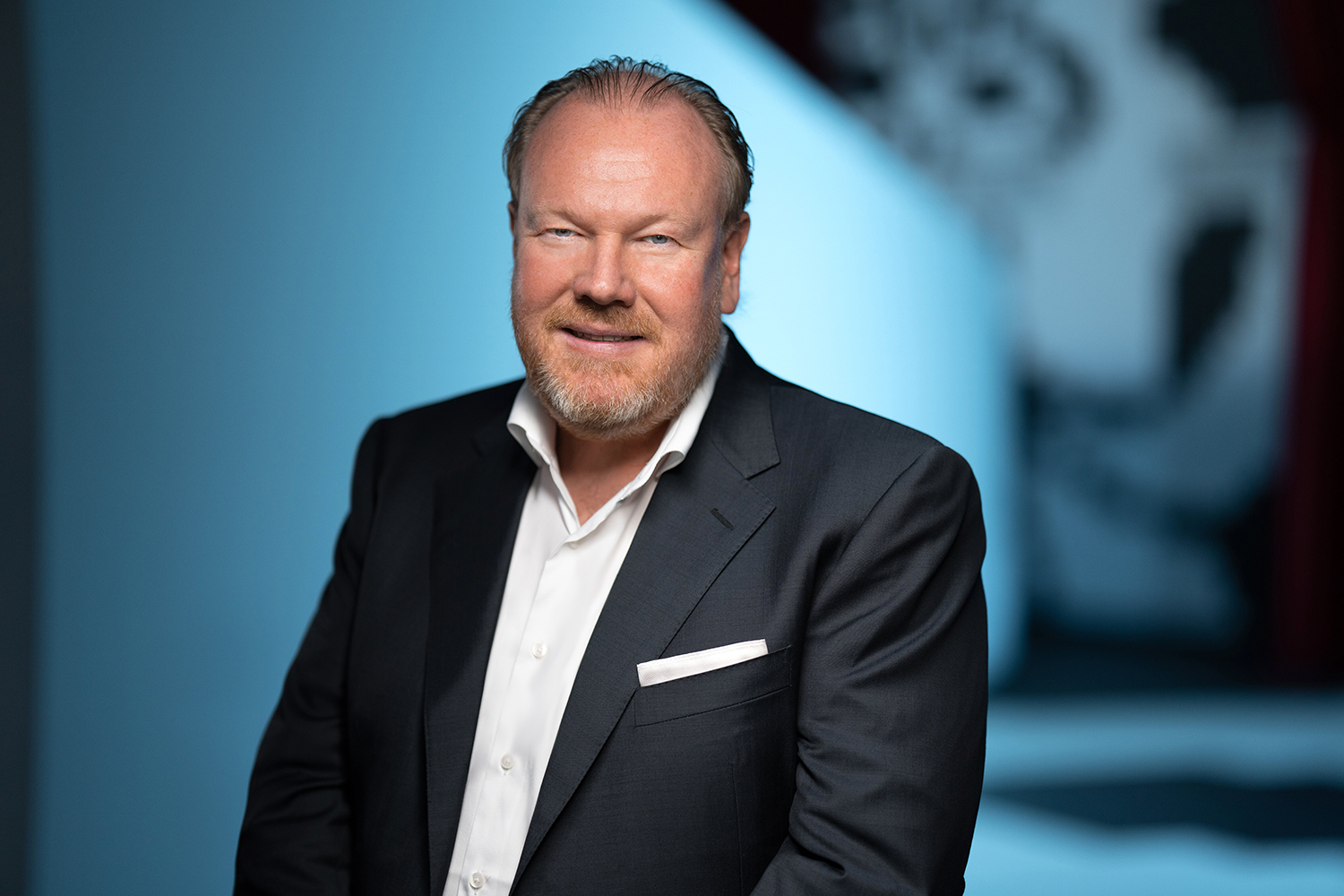 Amid high inflation, new geopolitical threats, the accelerating march of technology, and higher employee expectations, leaders need to fundamentally rethink how their organizations operate. Traditionally-defined jobs, hierarchies and organizational boundaries are no longer fit for purpose, especially in the post-pandemic era.
In the past few years, millions of workers around the world have quit their jobs, known as the 'great resignation'. Covid-19 was a key catalyst for this phenomenon, as it resulted in many people re-evaluating their lives and quitting their jobs to find more meaningful roles. In addition, employees became used to more flexible arrangements, such as working from home or in different locations, forcing their companies to adapt to this 'new normal,' or risk losing their best people. Finally, the rapid acceleration of technological change has changed the nature of many jobs, resulting in talent gaps for key skill-sets.
As a result, one of the major challenges that global companies face is attracting and retaining the best workers. One way they can adapt is by looking at technology not as a way to replace manpower but as an enabler to unleash the potential of individuals and the wider business. By doing so, they can create more agile, sustainable, and innovative organizations that are better equipped to win the battle for talent and succeed in today's rapidly changing world.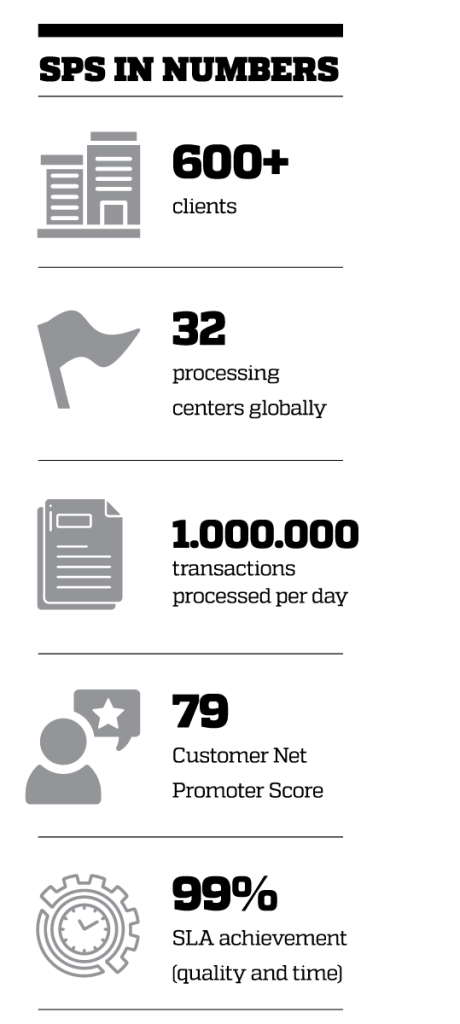 The results of PwC's 26th Annual Global CEO Survey of more than 4,000 business leaders from 105 countries are stark: "Forty percent of global CEOs think their organization will no longer be economically viable in ten years' time, if it continues on its current course. "Most of those CEOs feel it's critically important for them to reinvent their businesses for the future," continues PwC in its summary of the findings.
Gartner, too, in its new 'Future of Work Reinvented' research, lists the 'historic challenges' faced by organizations in 2023: "A competitive talent landscape, an exhausted workforce, pressure to control costs, and the rise of AI and automation."
Most businesses have identified the need to become more talent-centric. Flexibility is the watchword, so the days of organizations relying on an internal pool of office-based talent, with little or no automation, are over. To remain competitive, organizations need a strategy that draws on the global talent pool while making use of intelligent automation for high-volume, repetitive tasks.
The leading business process outsourcing provider SPS offers a route to this goal, redesigning work processes so that routine functions are automated, allowing human workers to focus on higher value areas, such as solving difficult cases or connecting directly with customers.
"We want to help our clients to be better at serving their clients," explains the company's CEO, Jörg Vollmer, citing Simon Sinek's apt phrase: "People don't buy what you do; they buy why you do it. And what you do simply proves what you believe."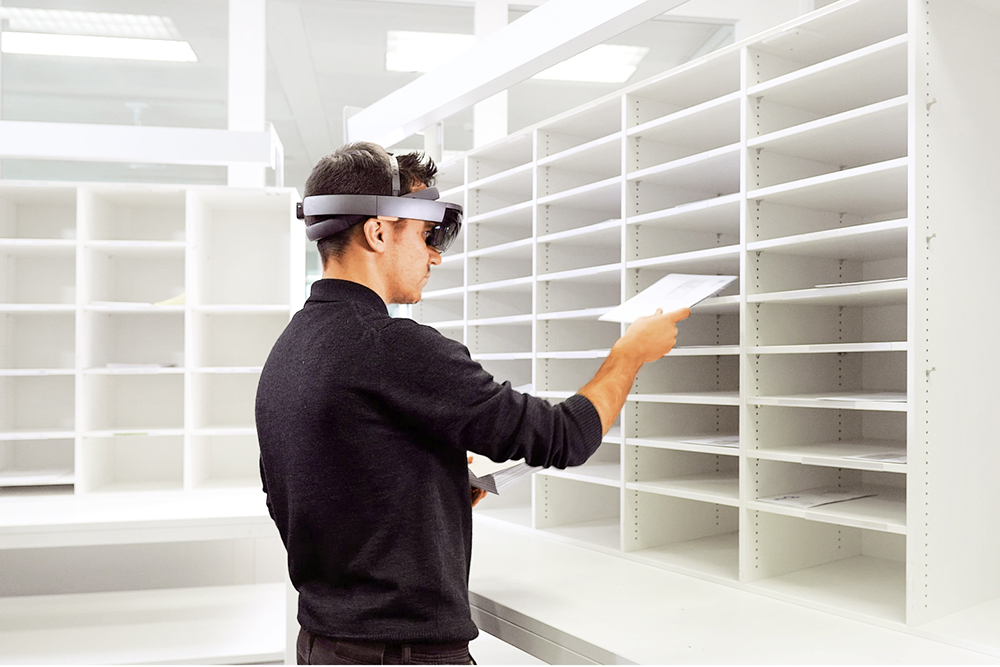 "According to Sinek, the 'why' is the compelling higher purpose that inspires us and acts as the source of all we do. At SPS, our defining purpose is to unlock the power of possibilities for businesses and the people they serve."
The company's purpose 'We unlock the Power of Possibility' sums up the enthusiasm SPS brings to its mission of transforming clients into digital-first companies. "It is not about us doing their work, it is about analyzing and optimizing a client's process, in order to be more productive and cost-efficient," Vollmer says.
"It is about finding which part of the job can be automated, which part should be outsourced, and which are the core processes that should be performed by the company's experts," he explains. "This ensures that our clients' employees are focused on relevant, valuable work, free of annoying tasks that could be done by a robot: they can focus on their core business."
"We leverage talent independently of location: Our talents are located in Vietnam, Hungary and Poland."
— Jörg Vollmer, CEO of SPS
What SPS does for its clients fits with Gartner's findings on hybrid workplaces, which stresses that CEOs must oversee the technological shift, while repairing "the lack of connection that many employees now feel." This requires 'a more human approach'. In other words, jobs need to be designed that bring out the best in employees and allow them to use their key skills and competencies.
"The trend for the new generation is that they are aiming at meaningful work," agrees Vollmer. "They have more choice so they can choose their employer. Enabling meaningful work is a way to retain your best talents."
SPS takes a step-by-step approach to business processes. "We identify the standard cases that can be automated, the simple cases that can be outsourced, and the complex cases that stay with the company's experts," he says. "We leverage talent independently of location: we can do it onshore, nearshore or offshore, with our centers in Vietnam, Hungary and Poland." This is crucial as it allows SPS' clients to access deep pools of skilled workers that may not have been available in their local labor markets.
For example, in telecommunications – one of the sectors where SPS is strongest – the company handles some 350,000 transactions per month. Routine tasks are broken down into their component parts and then automated where possible. More complex functions, or those that need human judgement are then sent to SPS' 80-plus team located in its Vietnam service center. These tasks are then completed by the skilled operators and transferred seamlessly into the workflow, creating a highly scalable end-to-end process, with monitoring for quality to ensure expectations are met in terms of turnaround and accuracy. "SPS is a partner on every level and we simply enjoy the daily work with the team," said a client in a recent statement. "Therefore, our strategy is to utilize Vietnam for all possible processes."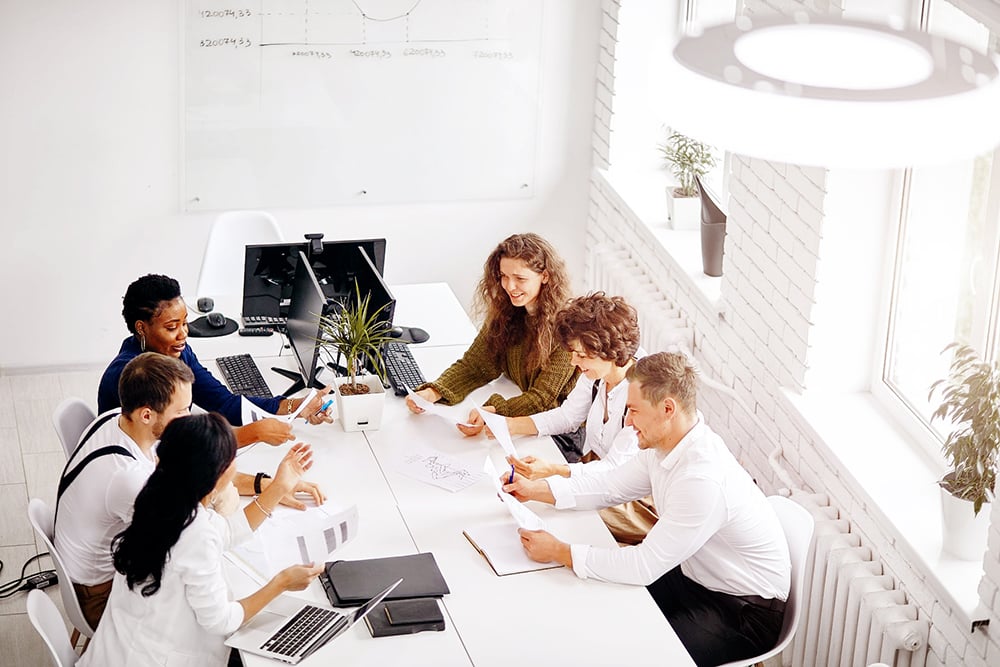 While the trend towards automation has long since spread from production areas to back offices, according to Vollmer, predictions made a decade ago that 95% of work in developed economies would be automated by now have not been borne out. "This is because it is not possible to automate everything. It is important to find the right mixture between three elements: people, process knowhow and technology."
It is in striking this balance that SPS can help its partners, including "more than a hundred" banks, as well as the likes of Amazon, Facebook, Google, Apple, and HP, and many others across the insurance and healthcare sectors. "On the people side, we can work on-site at the client's premises or in the country, nearshore out of the European Union, offshore out of Vietnam or a mixture of all three," Vollmer explains.
"It is important to find the right mixture of three elements: people, process know-how and technology."
— Jörg Vollmer, CEO of SPS
SPS' operations in Vietnam – a country described in a 2021 HFS (Horses for sources) report on its potential "to plug capability gaps in the Virtual Economy" and as "a leader for IT talent in the global sourcing market" – can serve not only as a talent pool, but also as an IT hub to implement clients' shifts to intelligent automation. It can also help companies to ensure business continuity in case of sudden increases in volumes, or major disruption.
"SPS allows fast ramp-up and rapid scaling due to its ability to recruit and train skilled workers quickly," Vollmer points out. "Our smart process design also supports resilience, diversity and agility, as workloads can be shifted between operating centers."
SPS' outsourcing expertise and process knowledge helps companies to adopt complex technological change, so that they can prosper in a rapidly digitalizing economy. "Ultimately, the company's goal is to provide excellent customer service, whether it is through paper, email, or digital means," summarizes Vollmer.
But SPS also enables clients to focus on nurturing their own core talent. By automating the boring and mundane aspects of someone's job, it can help improve the employee experience as well as the customer experience.
Also, SPS can support companies as they shift towards more flexible or fully hybrid working models. SPS' digital collaboration services include document management, digital mailrooms, conferencing platforms and other tools required to make remote working possible. This helps to create an environment that that is attractive to the best talent.
Having motivated, engaged employees almost always results in a better customer experience and business growth. Winning the battle for talent means winning for your employees, winning for your clients, and winning in the marketplace. It's time for organizations to unlock the power of possibility.