Malta: A unique and tantalizing destination
---
Becoming a truly exceptional destination
Clayton Bartolo, Minister for Tourism, explains how the Maltese government is ensuring that the country's tourism industry continues to flourish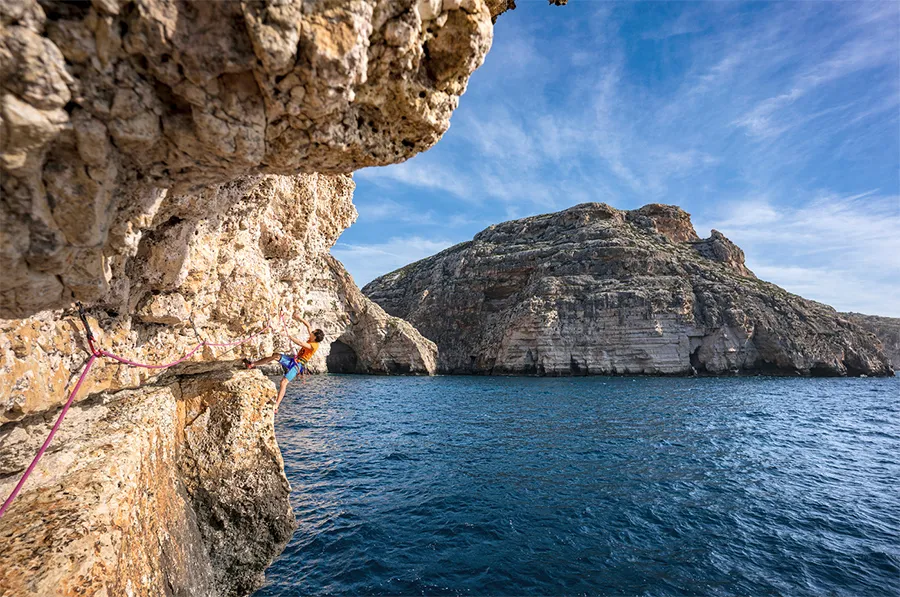 Malta received 2.3 million visitors last year, 83% of its pre-pandemic number. What were some of the factors that contributed to this quick recovery and has the sector continued to perform well in 2023?
We planned ahead during the pandemic and launched a $22-million recovery plan with the primary goal of reestablishing connectivity — as Malta is an island nation, connectivity is crucial because 99% of tourists arrive by plane. We made investments in air-transportation infrastructure and our connectivity has now returned to pre-COVID levels. During the first quarter of this year, we witnessed our best-ever numbers in terms of tourist arrivals. Compared to 2019, we've seen increases in tourist arrivals, guest nights and a significant 15% increase in spend. This is an important achievement for us because our aim is not only to increase the number of tourists, but also to attract high-quality tourists who will spend more during their stay. Malta doesn't aim to be the cheapest destination available: our commitment is to provide enhanced value through our services and our goal is to position Malta as a destination that offers high-quality, holistic experiences for discerning travelers. Additionally, we initiated the development of various tourism niches — such as sports, diving and faith tourism. For example, this year Malta has hosted several sports events that attracted international participants and spectators, and we're making substantial investments in our renowned diving sector. This strategy is generating positive results and has resulted in excellent rates and occupancy for our local businesses. As tourists' preferences have evolved following the pandemic, they're seeking better value for their money and they'll find that in Malta.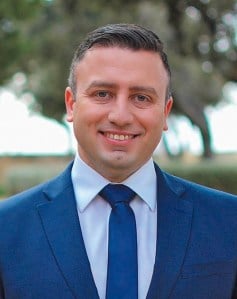 How is the government encouraging environmental sustainability within Malta's tourism sector?
We recognize the importance of sustainability and responsible travel. In line with this, we're engaged in discussions with eco-label organizations that will certify our hotels and accommodations to ensure their ecological sustainability. Additionally, we're encouraging and supporting local establishments to invest in renewable energies and water-saving initiatives. We also understand the importance of addressing environmental concerns in wider practices, such as laundry processes. It's by making small changes in areas like this that we can collectively make a significant difference.
What measures are being taken to address any skills gaps that exist in the Maltese hospitality industry?
As an industry centered around people, human resources are critical in the tourism sector. Even if a destination boasts the best hotels and finest restaurants in the world, without a strong emphasis on delivering high-quality service, it will fall short of being a truly exceptional destination. To help address any gaps, the government is working closely with the Maltese Institute of Tourism Studies (ITS) to provide businesses with immediate support in upskilling existing employees and equipping new entrants with skills. We have committed to addressing the long-term needs of the industry by investing in a new state-of-the-art campus for the ITS, which is a multi-million-dollar project that will expand the institute's capacity. In addition, we aim to foster stronger ties with the local industry to ensure that the ITS's curriculum remains relevant and aligned with requirements. Nowadays, tourism isn't just about food service, it encompasses areas as diverse as events, airlines, cruises and film tourism — all of these domains require specialized knowledge and skills and the ITS will be providing that level of education.
Malta is at the forefront of the digital revolution in tourism, having launched Marija, a virtual assistant for visitors based on artificial intelligence (AI) last year. Can you expand on the government's approach toward incorporating technology into the sector?
We're collaborating with local stakeholders to embrace digital tourism's potential. One example is the development of virtual assistants, which can enhance the visitor experience. Through a mobile app, for instance, people walking around Valletta can now navigate the city and access information about places of interest without the need for a guide. Within the government, we're also exploring the utilization of AI for monitoring tourism flows and other relevant data. This will provide valuable insights to aid in planning and making informed decisions for the future of the tourism industry in Malta.
What are your current top priorities as Minister for Tourism and what vision do you have for the sector?
The most important aspect is to ensure sustainability for the future and that means ensuring long-term profitability, rates of returns on investments and good working conditions for employees, because they play a vital role in delivering the quality service that tourists desire when they visit Malta. As a country, we should continue to progress in tourism by introducing new untapped niche markets that hold great potential as well, with one good example being World War II military tourism. Overall, the Maltese tourism sector has the opportunity to flourish. I'm confident we can continue to achieve favorable results and growth will be pursued in a sustainable manner, ensuring a fair rate of return for investors who may be interested in further investment opportunities that exist here. I invite everyone to come and visit Malta.
---