Malta: A unique and tantalizing destination
---
One of the best places in the world to visit
Malta's wealth of heritage, culture, natural beauty and hospitality offerings make it the perfect destination for all travelers, whatever their interests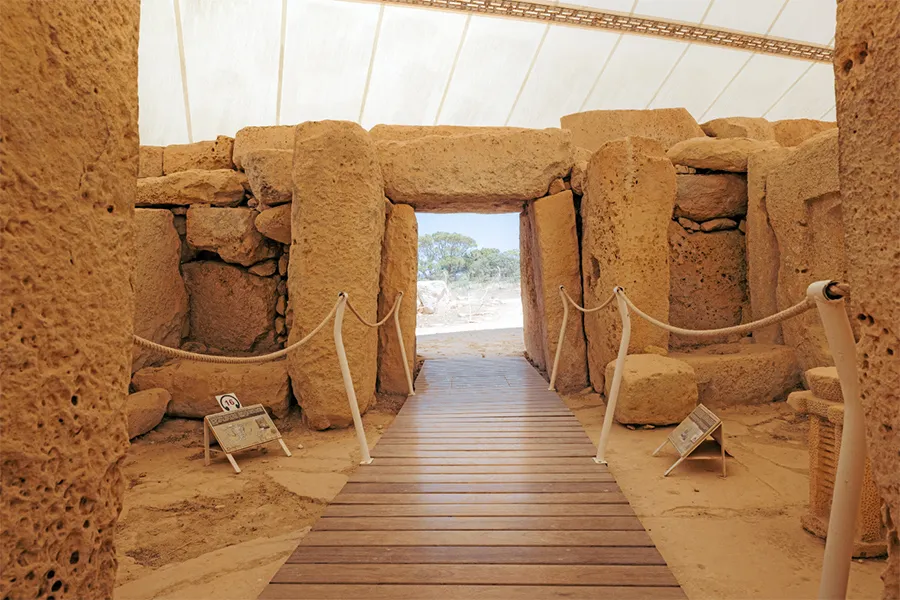 Malta should be at the top of tourists' bucket lists say international travel experts like Forbes and Lonely Planet, both of which named the fabulous Mediterranean island nation as one of the best places in the world to visit this year. "Malta's profile in the tourism world is rapidly gaining the strong reputation it truly deserves," concludes Minister for Tourism Clayton Bartolo. Explaining its decision, Forbes highlighted the country's wealth of history and culture, excellent food and great climate. Lonely Planet, on the other hand — which selects its much-anticipated annual roundup of must-visit destinations on the basis of their topicality, unique experiences and wow factor, as well as their commitment to sustainability, community and diversity — noted that "laid-back Malta is attracting more visitors from around the world, beckoned by its prehistoric temples, fantastic scuba diving and buzzy Valletta, its beautiful capital." Carlo Micallef, CEO of Malta Tourism Authority, summarizes the universal allure of a nation that sits at the southern tip of Europe and has a land mass of just 122 square miles: "The perfect marriage of almost infinite experiences and opportunities, Malta truly has a wide appeal, with something for everyone and all within moments of each other. There is more to explore in Malta."
The first thing to be aware of when exploring the Maltese archipelago is that it consists of three distinctly different but equally gorgeous islands, which lie less than 30 minutes from each other at the heart of the glittering, cobalt-blue Mediterranean Sea and are connected by various ferries and smaller sea vessels. The vast majority of the country's 500,000-strong cosmopolitan population lives on the main island of Malta, while smaller, magical Gozo is more rural and tranquil. In between the two is tiny Comino that is home to only one family of residents and is protected to conserve its outstanding biodiversity. All three islands bask in around 300 days of sunshine a year and share an array of stunning landscapes, including lush green interiors, dramatic cliffs, golden-sanded beaches and hidden coves.
7,000 years of history
Over the millennia, the islands have attracted numerous civilizations to their shores — from the Phoenicians, Romans, Byzantines and Arabs, to the Knights of St. John, the Napoleonic French and the British, from whom Malta gained its independence in 1964. One of the country's many claims to fame is that it boasts countless well-preserved reminders of this rich heritage. The oldest of its relics are seven awe-inspiring megalithic temples. Jointly recognized as a UNESCO World Heritage Site, they include two of the world's earliest freestanding monuments: the astonishing Bronze Age temples of Ggantija on Gozo, which predate Egypt's pyramids and the U.K.'s Stonehenge. Another of the country's three World Heritage Sites is the Hal Saflieni Hypogeum, an amazing rock-cut underground labyrinth dating from about 3,600-2400 BC that probably served as a temple and burial location. Among the nation's other unmissable experiences for history lovers are walks around the medieval town of Cittadella that sits at the top of a hill above Gozo's capital, and the walled city of Mdina, Malta's capital in ancient times. Also packed with magnificent architecture and art is the current capital, Valletta, the country's third UNESCO World Heritage Site. Covering just 0.3 square miles, this easily traversable fortified city is the first stop for many visitors to Malta. Most people fly in to the state-of-the-art international airport that lies a few miles from its center and which hosts direct flights from over 100 global destinations. However, it is also possible to arrive by sea, with international cruises and catamarans from Sicily landing at the historic port in Valletta's breathtaking Grand Harbour. Built by the Knights of St. John in the 16th century, Valletta's treasures include Europe's oldest fully operating theater and the world's only painting by Caravaggio to be signed by the artist, a masterpiece depicting John the Baptist that can be admired in St. John's Co-Cathedral. Overall, the islands are thought to contain a remarkable 365 churches ranging from imposing cathedrals to humble places of worship in villages that are all worth exploring. And while Christianity has played an important role in Malta's history and traditions for 2,000 years, the diversity of people that have lived there since then also makes it an extraordinary destination of discovery for those interested in other faiths, such as Judaism and Islam.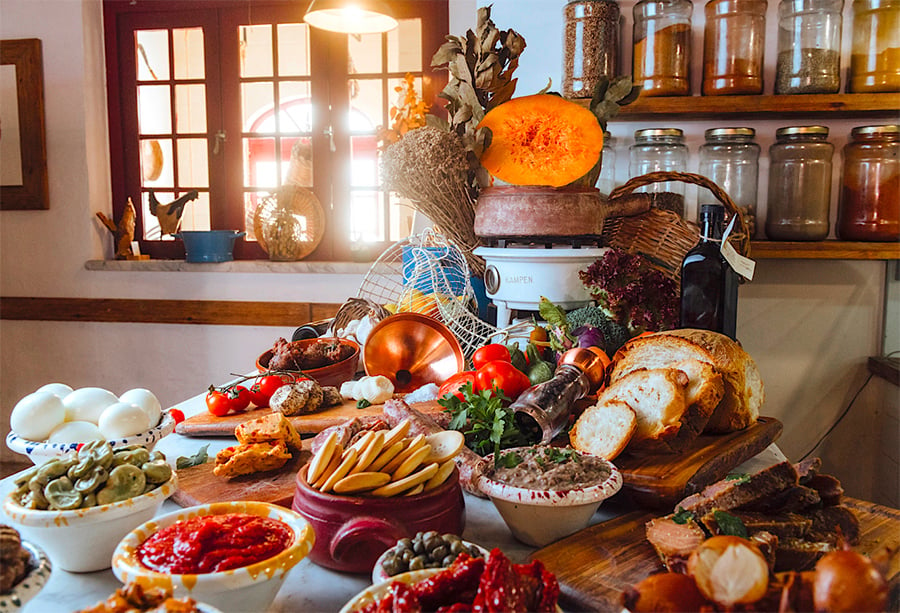 Tradition mixed with modernity
The impact of the islands' multicultural heritage is reflected in the unique delights of Maltese gastronomy, which melds Mediterranean influences from Italy, as well as Arabic and North African countries. From street stalls, family-run restaurants and modern seafront eateries to the 35 restaurants that appear in the latest Michelin guide, Maltese chefs are dedicated to creating delectable dishes from fresh, seasonal ingredients that have been harvested from the country's bountiful seas and farms. Local specialties to look out for in shops include olive oil, sheep and goat cheeses, honey, pastries, ftira flatbread that is cooked over wood and Maltese wines, which are increasingly receiving international acclaim. A number of Malta's traditional foods are only prepared to mark specific religious events or one of the colorful community fiestas that take place in villages, towns and cities throughout the year and which are accompanied by brass bands, fireworks and immersive cultural activities. Far from being a nation that is only focused on its past, a wide variety of festivals and events involving modern culture take place on the islands as well. To illustrate the breadth of scale these encompass: Valletta's open-air opera house offers regular contemporary dance performances, while Malta was also chosen to host this year's huge EuroPride celebrations on its streets. According to Bartolo, "Across the globe, Malta is recognized as a champion when it comes to LGBTIQ rights. The progressive and liberal program that the Maltese government embarked on has shifted the Maltese islands into a welcoming country to visitors coming from every strata in society all year round." The nation's renowned hospitality and safety — coupled with its use of English as an official language and the high standards of its competitively priced education institutions — have also made it a preferred location for learning English as a foreign language, particularly with parents concerned about sending teenage children abroad alone.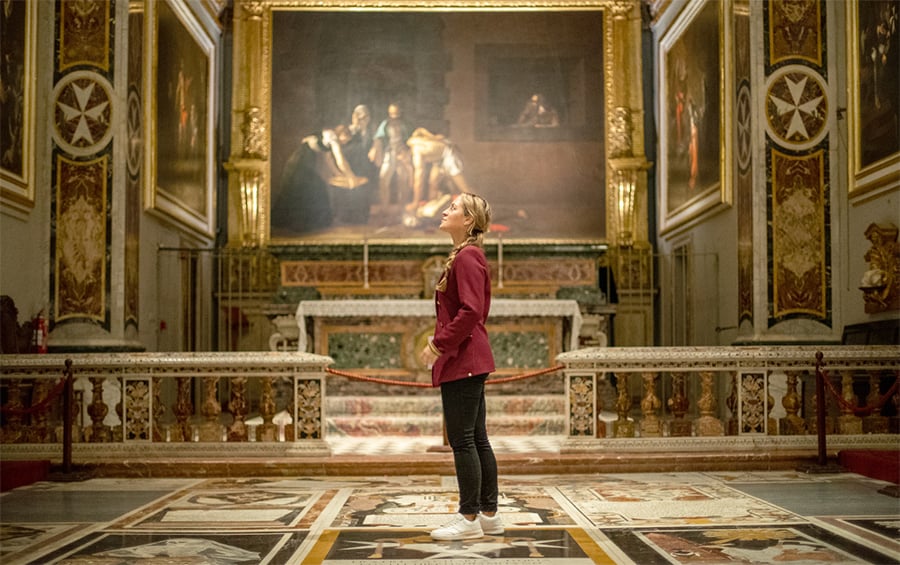 World of adventure or relaxation
Malta is a world-famous diving destination, with its crystal-clear, calm seas containing a cornucopia of underwater caves, natural reefs and shipwrecks from across the ages that all abound with marine life. Those blue waters and the country's almost constant good weather mean that the islands are a hugely enjoyable base for kayaking, sailing and other water sports too. On land, the opportunities for participating in, watching or training for sporting activities are possibly even greater: golf, tennis, soccer, basketball, hockey, horse racing, cycling, mountain biking, 4×4 driving and trekking are all popular pastimes that are well catered for. In addition, thrill seekers have 2,000 rock-climbing routes to pick from and the chance to zipline between cliffs. Not all visitors to Malta are interested in adventure, however — a considerable number of them want to relax on its beaches, to boost their wellbeing through outdoor yoga or pilates classes, or to be pampered at one of the country's first-class luxury spas, many of which are operated by outstanding five-star hotels. Malta offers excellence for every type of tourist when it comes to accommodation, with some of the more unforgettable examples being old palaces and villas that have been lovingly restored into boutique hotels to provide guests with the best of modern comforts and luxuries. That heterogeneity of hospitality offerings, combined with the islands' seemingly endless variety of incredibly romantic landscapes and venues, mean that Malta is an ideal location to hold the perfect wedding — whether a couple is looking for a simple beach-based ceremony, a flamboyant celebration in a historic castle or anything in between. Like all other visitors to the islands, be they solo travelers, families, friends or business people, couples choosing Malta as a destination will find its unique blend of natural beauty, heritage, diverse attractions and warm, welcoming population make the Mediterranean nation an unparalleled location that deserves exploration.
---