Jamaica: New Year, New Ambitions
---
Local Economy Rolls with the Punches to Get Back Up Again
Positive financial history cushions the nation from ill economic effects due to the pandemic and stages a platform for further growth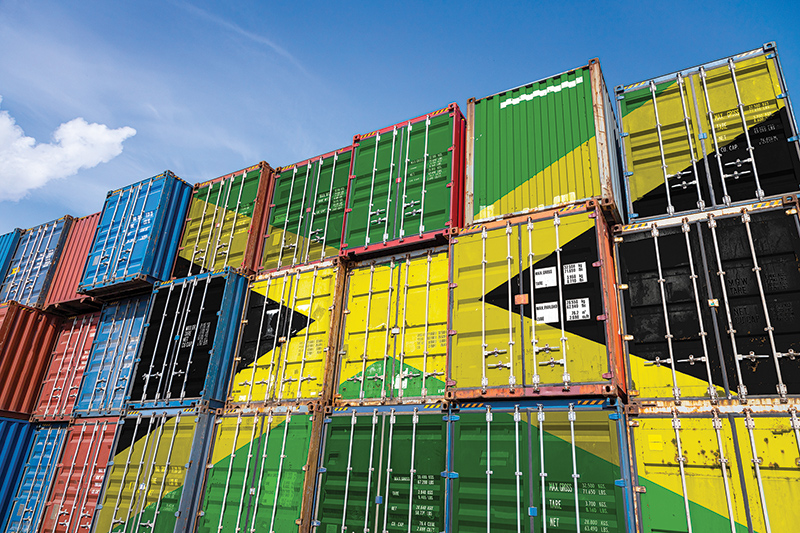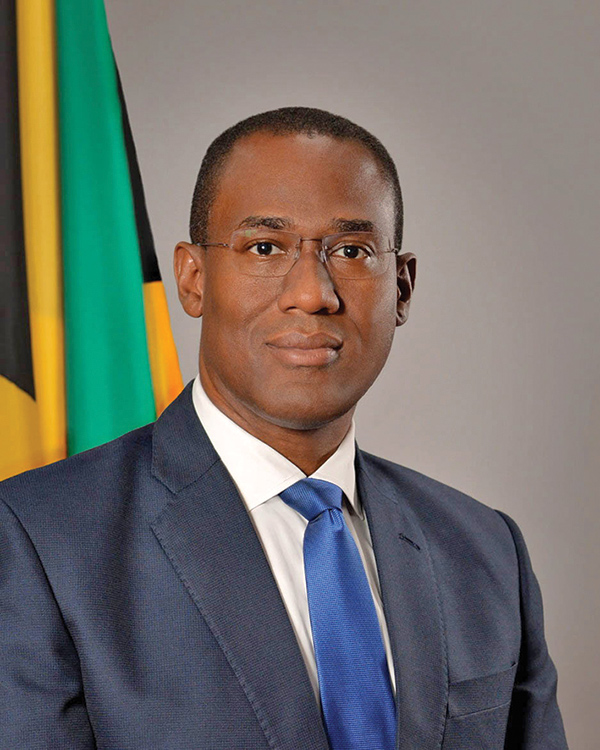 Given Jamaica's dependency on its tourism industry, how has the Covid-19 pandemic affected the economy?
COVID-19 has had a significant impact on the world economy, and Jamaica is no exception. Jamaica is an open economy, and the trade of goods and services is a huge part of our gross domestic product (GDP). The pandemic introduced demand and supply shocks. The Jamaican government's revenues declined by approximately 16% from April to December 2020 based on a year-by-year comparison. We are expecting a contraction in economic activity of about 12% of our GDP this fiscal year, the worst in our history.
Another variable affected by the pandemic is foreign exchange inflows. Jamaica derives much of this from exports of commodity items, finished goods and tourism receipts and remittances. Because airports, cruise ports and hotels were shut, our foreign exchange inflows declined substantially.
After factoring in the trade balance, the overall balance of payments saw a deterioration of approximately 1.7% of our GDP this fiscal year. The good news is that this is not a significant deviation from 1.6% the previous year. We had a sustainable account deficit for several years leading up to this crisis, about 2% of GDP, which was easily financed by foreign direct investments and capital inflows.
Unemployment increased dramatically. Only 7.2% of our population was unemployed in January 2020, the lowest unemployment rate in our history. However, by June 2020, the unemployment rate went up to 12.8%. About 10% of the workforce lost their jobs, mostly those working in the service economy.
Luckily, our historic fiscal responsibility provided buffers. For the seven financial years prior to the pandemic, Jamaica had budgets with primary surpluses of 7% of our GDP. This had resulted in a dramatic decline in Jamaica's debt. As a result, Jamaica could be flexible in responding to the crisis. We also divested some state enterprises by making them public. We had cash reserves of over 3% of our GDP, which is very unusual for a government.
Rating agencies such as Standard & Poor's and financial institutions such as Jamaica's central bank, International Monetary Fund and the Caribbean Development Bank expect Jamaica to bounce back in the next year. However, it will take a few years for economic output to re-attain pre-COVID levels. Structurally, the economy is still intact.
What programs has the public sector created to support poverty created by the crisis?
The government of Jamaica introduced the COVID-19 Allocation of Resources for Employees program, our social and economic support program to cushion the economic impact on individuals and businesses. This is the largest program based on annual expenditure in Jamaican history. A large-scale electronic system had to be built from scratch as we could not have people physically lining up to apply and sign in. This number of persons who lost their jobs and required monthly payments from the government has never happened before.
The program consists of two separate components. The first, Supporting Employees with Transfer of Cash, supports workers with cash transfers. The second, Business Employee Support and Transfer of Cash, supported business employees, directly targeting the tourism sector. Tourism operators who maintained people on their payroll earning below a threshold received cash stipends. We also provided grants to small businesses and sole traders, people in the disabled community and those who were long-term unemployed and not registered in the formal system. Additionally, the central bank intervened with liquidity support by purchasing treasury and government bonds from the main financial institutions. This allowed financial institutions to provide temporary forbearance to customers. The government will continue to prioritize health and education. We will also focus on investment in the country to support growth and the return of jobs. The country will continue with our foreign direct investment and big construction projects. Construction planned for Jamaica's north coast will continue. We expect big investments in logistics, business process outsourcing and manufacturing.
What advice would you give to foreign investors looking to participate in the market?
Jamaica's direction is unmistakably positive; our momentum is unaffected by the pandemic. Jamaica is building durable, transparent and accountable economic institutions. We have fulfilled our commitment to become independent of the central bank, despite the pandemic. The central bank has been legislated to maintain price stability as its primary mandate.
We have tabled legislation for an independent fiscal commission, which gives assurance that fiscal responsibility is institutionalized. Investors looking at Jamaica can be confident that we have a long-term macroeconomic environment that is hospitable to investment. We expect tremendous momentum in the future.
---