Jamaica: New Year, New Ambitions
---
Welcome Back to the Caribbean's Best Destination
Having established an extensive safe bubble for visitors, Jamaican tourism is already bouncing back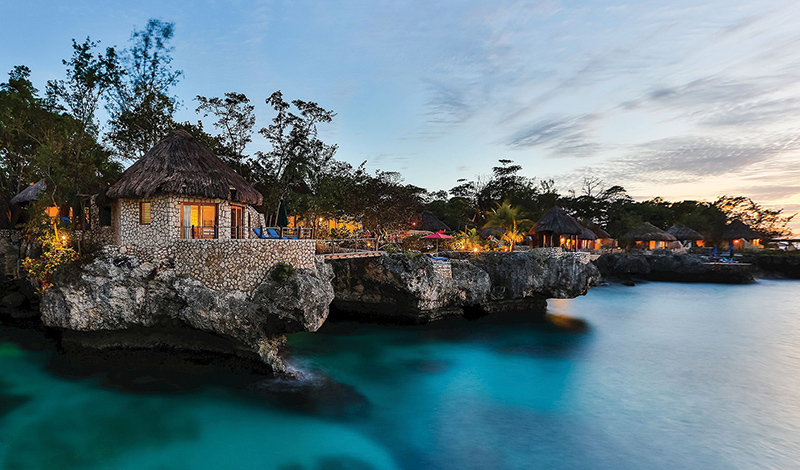 While travel to many other countries remains restricted, Jamaica continues to offer a much-needed vibrant burst of sunshine to the world's tourists. Since reopening its borders in June, the island that consistently ranks as the top Caribbean destination at the World Travel Awards has safely welcomed back 264,152 guests between June 15 and December 31 2020, who have rushed to embrace its famous and uniquely diverse culture, seek adventure in its lush tropical lands, mist-covered mountains and turquoise sea, or just relax on its peerless sandy beaches.
"In June 2020, we became only the third country to receive the World Travel and Tourism Council's Seal of Safe Travel Approval," notes Minister of Tourism Edmund Bartlett. "By establishing resilience corridors to create a safe bubble for tourists we have been able to limit the spread of the virus. These corridors contain about 85 percent of all our tourism assets for visitors to fully enjoy."
The incredible variety of those assets makes Jamaica the ideal vacation destination for anybody. If you are yearning for an upbeat resort experience and the chance to dance your cares away on the beach, for example, Montego Bay and Ocho Rios are obvious highlights. On the other hand, Negril, Port Antonio and the island's little-visited south coast offer more relaxed and secluded seaside pleasures. But there is so much more to Jamaica than just sun, sea and sand.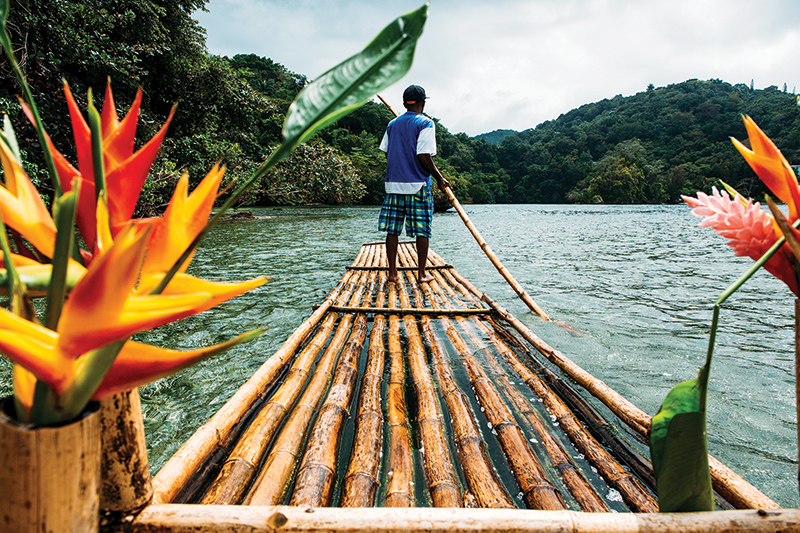 One of the things that make it such a special and memorable place is its warm and engaging people, who seem to have an innate ability to bring smiles to the faces of everyone. Then there is the rhythm of reggae and its musical offshoots that provide the country with an unmistakable pulse that radiates out from the cosmopolitan capital, Kingston. Another distinction is the island's fabulously flavorful gastronomy, which utilizes freshly grown and caught delicacies to tantalize your tastebuds.
The uniqueness of Jamaica's topography also allows visitors to engage in a much wider range of activities in comparison with other Caribbean destinations, with everything from hiking, mountain biking, sea sports, cliff diving, river rafting and even bobsleighing being available.
Easily Accessible
Voted the region's leading airport at the World Travel Awards 2020, Jamaica's Sangster International Airport is currently going through a major expansion to make the country's unparalleled hospitality even more accessible, while investor optimism will see over 10,000 new hotel rooms built in the next couple of years.
Right now, however, the island stands ready to welcome all guests, says Bartlett. "We offer you an experience that is unmatched; we offer you an experience that is unforgettable; come to Jamaica, let us pamper you and keep you safe. Jamaica cares."
---
Caribbean's Top Holiday Destination Aims Higher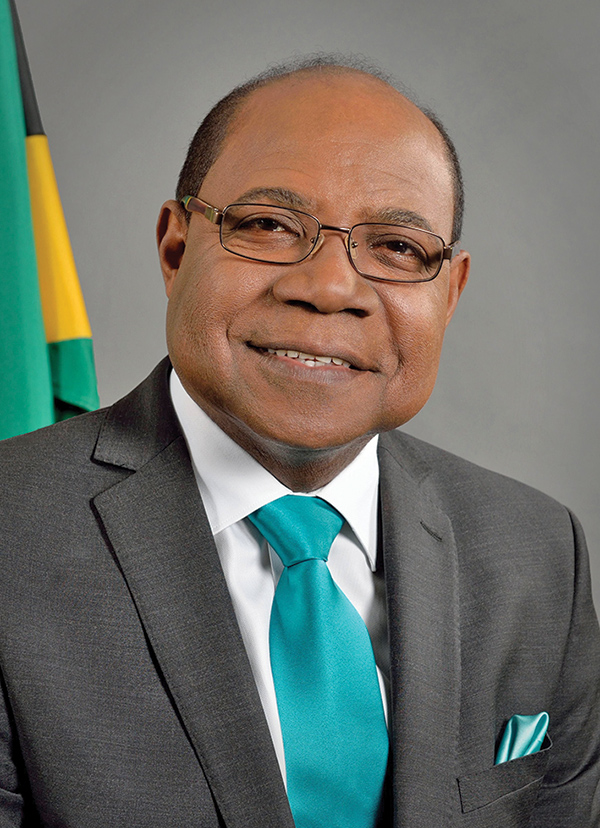 Jamaica takes one step closer to being a global hub for training and collaboration in the tourism sector in a drive for sustainability.
How is Jamaica invigorating and training tourism workers to develop and sustain the economy?
Our new Tourism Workers' Pension Scheme is another landmark for our tourism sector. Jamaica became the first country in the world with a comprehensive insurance plan for every worker in every segment of the industry. Normally pensions are related to companies, but this one is for all individuals. Employers make contributions at the same level and scale as employees. Additionally, employees can save a larger portion of their earnings if they wish. We have kept employer contribution at a 5% maximum.
Tourism is one of the lowest-paid occupational activities, and a worker's capacity to save money and have a social safety net is often weak or nonexistent. The provision of this pension is a guarantee that everyone who operates within the tourism sector has an equal chance at having retirement security. This will raise the confidence of tourism workers and enable them to produce more.
Additionally, we established the Jamaica Centre of Tourism Innovation, which is a training institution that certifies tourism and hospitality workers as well as new entrants, including high-school graduates. Within two years, trainees can have certification from the American Hotel and Lodging Educational Institute in hospitality and tourism management, and an associate degree in customer service from a local institution.
Up until now, workers were essentially casual workers. We want to establish a hub where Jamaica is training and building the capacity for everyone in the world to participate. We can train talent from elsewhere and send talent everywhere.
Is Jamaica recovering from the economic impact of the COVID-19 pandemic?
Jamaica welcomed 4.3 million visitors in 2019 and the industry employed 170,000 direct workers and 350,000 indirect workers. Prior to COVID-19, tourism's contribution to our gross domestic product was around 10%. When the pandemic came, we shut down everything; for the first time in our history, we had zero international arrivals and zero earnings. During the first month, we had to lay off 80% of the workers in the tourism sector.
The good news is our economy is quite strong and can cushion the shocks. Our health and safety protocols in tourism caught the attention of the global travel and tourism industry. We received approval from the World Travel and Tourism Council in June 2020, the third country in the world to do so.
We established resilience corridors to create a bubble for tourists who come to the country. These corridors contain about 85% of all tourism assets, but only about 1% of the population to block cross infection. As a result, we have had zero incidences of infection on the part of visitors coming to the country, and less than 1% of incidences with workers operating in the sector.
The recovery process is happening slowly. Preliminary figures from the Jamaica Tourist Board indicate that we welcomed 1,297,094 visitors in 2020, which generated around $1.3 billion in earnings. We are cautiously optimistic that the industry will continue to experience recovery, paced with the state of our major source markets, the U.S. and Canada.
What was the main vision behind establishing the Global Tourism Resilience and Crisis Management Centre?
Tourism is a central pillar for many economies and must survive the shocks of our time and adapt to various disruptions. The reason for the center is to make sure the sector's vulnerabilities do not overtake its capacity to manage, recover and thrive. Small countries are the most vulnerable and the most impacted when disruptions occur.
When we established the center in 2018, the objective was to bring academic rigor to data creation with the purpose of better withstanding contingencies such as natural disasters, terrorism, cybercrime and global economic crises. The center also provides opportunities for collaboration with other sectors, which is key in building resilient economies based on tourism. Small- and medium-sized enterprises process about 80% of tourism and get about 20% of the returns. We need to build their capacity to extract more. Additionally, we need to build communities that are not hostile to tourism. If they feel the sector is supporting them, they will be far more responsive to embracing and expanding it.
Are investors still interested in tourism projects that were green lit before the pandemic?
Most of our investment partners are holding in terms of their appetite for the tourism sector in Jamaica. About 90% have indicated interest in continuing to pursue investment options here. Within that 90%, about 50% plan to begin construction within the next year. Their intention is to cash in on the recovery projections, which should begin in 2023 or 2024. There will be about 10,000-15,000 new rooms added, including expansion of existing stock. Hotels will be built in the northwestern and eastern sides of the country. We are also developing a new destination in the southeastern section of the country, just a little outside of Kingston in the parish of Saint Thomas. 
---