Iceland
Produced by The Business Report
---
Building a top of mind country brand
Iceland's excellent reputation often precedes itself. That's due in no small part to Business Iceland, the public-private entity in charge of bundling the country's core offering into recognizable brands for specific audiences.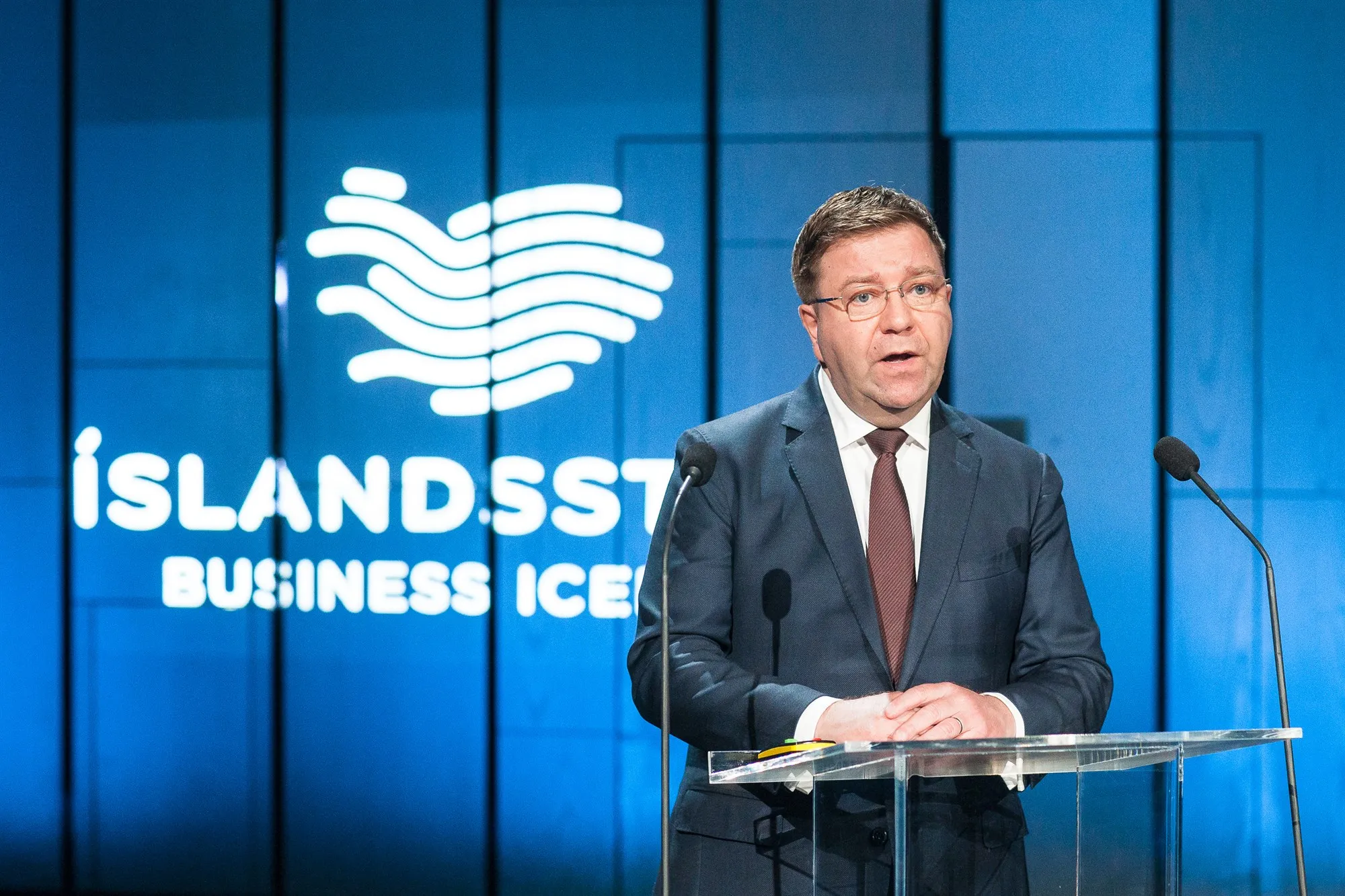 In the ongoing transformation of Iceland into an innovation powerhouse capable of punching well above its weight, Íslandsstofa – Business Iceland, plays a central role. CEO Pétur Þ. Óskarsson shares the roadmap for where Iceland is headed next.
A public-private partnership established to improve the competitiveness of Iceland's companies internationally and stimulate exports, the organization has specific goals that include marketing the country as a tourism destination, helping promote Icelandic culture abroad, and attracting foreign direct investment (FDI).
It also helps Icelandic companies looking to enter foreign markets, with competence-building programs, trade fairs, and press trips in cooperation with Iceland's diplomats and chambers of commerce abroad. As far as the international reach of the domestic economy is concerned, its current focus lies on six key sectors: Energy & Green Solutions, Tech and Innovation, Arts and Creative Industries, Seafood Industry, Tourism, and Food and Natural Products. "We work on an industry scale and with individual companies, going to trade shows and events with business delegations, going into the market for a specific time," Óskarsson explains. "We organize over a hundred such events in a normal year."
Handling marketing abroad plays out individually within each sector. For example, in energy and related fields, the Green by Iceland brand is used to market green solutions in foreign markets. "Icelandic companies have amassed great expertise and experience in geothermal energy, which has been beneficial for projects around the world," Óskarsson points out.
In tech and innovation, the banner Work in Iceland promotes the country as an attractive place for specialists to come to work. "Like most Western European countries, we have a big need for foreign experts," Óskarsson notes.
Another notable project to persuade foreign companies to set up shop there is called Reykjavík Science City – a partnership between Business Iceland, the city of Reykjavík and university partners, as well as the national hospital.
The focus on tech is paying off, says Óskarsson: "For the past ten years, we have seen significant growth. Last year it accounted for approximately 15% of export revenue."
Projects in other key sectors include Creative Iceland, where Business Iceland works with others to promote Icelandic arts and creative industries abroad, and in fisheries – where the brand Seafood from Iceland is used to promote Icelandic produce.
The seafood industry, which during the pandemic lost business worldwide as restaurants closed, has proved its adaptability, according to Óskarsson: "They had to find new customers, new distribution channels, and they showed great resilience, which resulted in our seafood export revenues serving us well during COVID."
Iceland's Ministry of Culture and Business Affairs works with Business Iceland to market and promote the country, with Visit Iceland – the official destination marketing office – a part of Business Iceland, as well as the global 'Inspired by Iceland' brand, where there is a special agreement in place for the North American market for in-market activations known as 'Taste of Iceland', highlighting both Icelandic culture and food, as well as services and products. "In tourism, that's where we have the largest budget for marketing and branding Iceland, focusing on reducing seasonality and marketing all areas of Iceland" notes Óskarsson. During the pandemic, the focus was on "keeping the destination alive," he adds. "The fact that the government gave us funds to keep Iceland as a destination alive within target groups in major markets is one of the reasons we're seeing a strong rebound."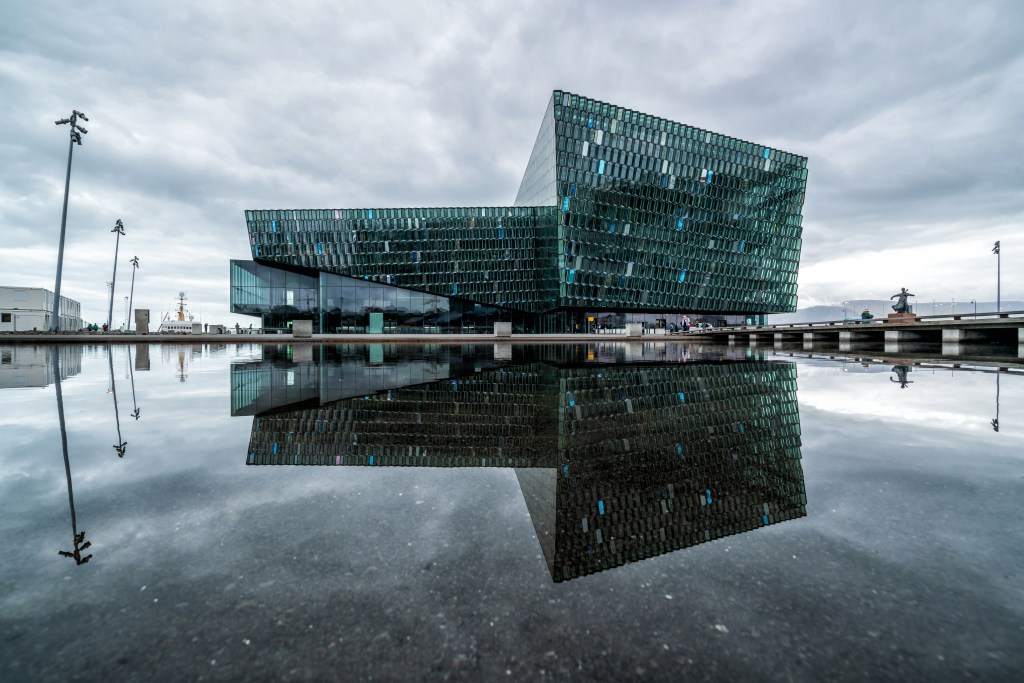 Finally, Business Iceland's role in drumming up FDI looks very different from a few decades ago. "From around 1965 or 1970, nearly all FDI in Iceland was in the form of large industry-scale aluminum factories relying on great amounts of power," Óskarsson recalls. "In the past ten, fifteen years, the type of investment has changed drastically. Now we see smaller investments across different sectors: tourism, biotech, aquaculture, communications, and even retail."
The incentives that Iceland offers help: support for 25% of R&D spending on a project, for example, or 35% in the case of small and medium-sized companies, plus newer incentives for employing green solutions when buying machinery or vehicles, in the form of extra depreciation, worth around a 5% discount of the cost, via the tax system.
But Óskarsson highlights 'soft' factors, too. "What we would like to emphasize for people and families relocating here, is the quality of life," he says. The country offers a safe and family-friendly environment, and "that's feedback we get from those who move to Iceland, particularly from larger communities abroad." Money talks, though, and foreign experts moving to Iceland to work in their field can enjoy a 25% discount on their income tax for up to three years.
Overseeing the government's approach in all these areas is a newly appointed high-level coordinating body with key ministries and government institutions, which seeks to streamline the business environment and facilitate the development of larger green investment projects, suitable for FDI. This includes the preparation of sites deemed ideal for circular economy developments and 'eco-industrial parks' to offer foreign investors well-developed value propositions.
Iceland's bet on expanding its economic base and, consequently, the appeal for foreign investors seems is on the right track already. "We have a broader portfolio of foreign direct investments today than we've ever had before," Óskarsson concludes.
---
"Open culture fosters creativity and an exchange of ideas"
Pétur Þ. Óskarsson, CEO of Íslandsstofa – Business Iceland, explains the factors behind Iceland's growing attractiveness.
What makes Iceland an ideal location for innovation?
In addition to generous incentives, the country is unique in several ways. It is midway between Europe and North America, making it an ideal base for transcontinental cooperation. Our workforce is highly educated, with extensive international networks, due to a tradition of studying abroad. A more intangible factor is the mentality: Iceland is one of the world's most equal societies in terms of gender, and people are progressive in their thinking. This makes for an unconstrained way of tackling, and solving, problems.
What makes Iceland attractive for creative enterprises?
Creativity thrives in an open, engaged society, and our population is very creative across disciplines. Our film industry has blossomed, partly thanks to international projects being filmed here, also benefiting other sectors. We're a small economy, and niche specialization is a luxury most cannot afford, as people invariably master several skills and cooperate across disciplines. This open culture fosters creativity and facilitates an exchange of ideas.
Explain Iceland's leadership role in energy, green solutions and sustainability.
The authorities are committed to reducing greenhouse emissions to achieve climate neutrality by 2040, setting Iceland on a path to net negative. Due to our location within an active volcanic system, Iceland pioneered the application of geothermal for electricity generation and heating – 99% of both comes from renewable sources. There are incredible opportunities in the development of low-temperature geothermal solutions, with potential for worldwide use. This also led to a promising offshoot in the field of carbon capture, with a powerful new technology being developed that removes carbon from the air, then pumps it underground to quickly turn to stone.
---