Namibia: Africa's Best-Kept Secret
---
The dream location for film production
The country's fabulous landscapes are being harnessed by Namibian filmmakers to tell unique stories that are now reaching international audiences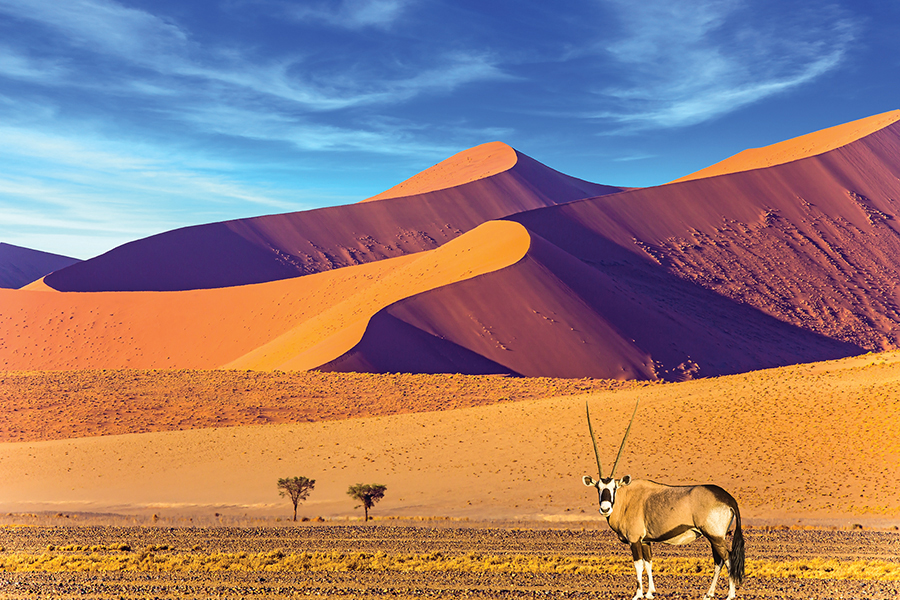 "Very successful movies have been filmed in Namibia, such as Mad Max and Angelina Jolie's Beyond Borders, and we want to bring more top Hollywood productions to our country," declares Nangula Uaandja, CEO, Namibia Investment Promotion and Development Board. Stanley Similo, director general of the Namibian Broadcasting Corporation (NBC), sums up why the stunning nation provides a perfect backdrop for international filmmakers: "The uniqueness of who we are as Namibians and as a country makes for great filmmaking. Moreover, Namibia is a land of contrasting beauty, as it's the only destination with both a desert and an ocean." NBC was established in 1991 as the national state broadcaster. 30 years later, Namibia's media landscape has diversified, but NBC still plays a crucial role in the country. "Over the years, we've evolved into one of the most trusted mediums of communication and dissemination of news. Namibia is Africa's highest-ranked nation in the World Press Freedom Index, and NBC keeps Namibians fully informed about what's happening within the country and around the world," says Similo.
Today, NBC operates three national television channels, plus 11 radio stations that are located around the country and promote regional languages. In total, its FM radio stations reach 78% of the population, while its television channels cover 74.5%. On average, 1.6 million people are engaged across all NBC's television, radio and digital platforms every day. The state provides almost three-quarters of the broadcaster's funding, with the rest coming from an annual TV licence and commercial activities. And as well as providing news and informational programs, its channels offer a wide range of local and international documentaries, dramas, entertainment programs and movies.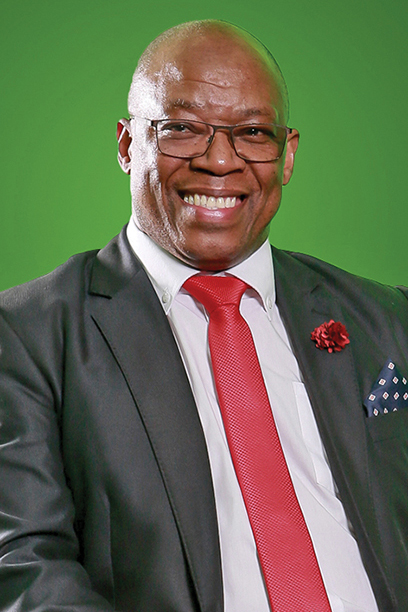 NBC puts a lot of emphasis on the development of Namibian creative talent, Similo states: "We're focused on growing local content by, for example, commissioning and buying content from independent producers and directors. As an illustration, we've recently partnered with MultiChoice, an African satellite and digital television group, on the production of 26 independent Namibian films telling diverse and authentic stories." The broadcaster is also nurturing the next generation of film and radio industry professionals through hands-on training programs that cover everything from idea generation and storytelling to camera and sound practices, and post-production technologies. Another priority for NBC is to grow its digital presence. "We've started transitioning into that space and now broadcast a lot of live-streaming shows through channels like Facebook, YouTube and Instagram. We want to boost our use of advanced technologies in order to take advantage of the benefits that online and digital services can bring, such as increasing the reach of our content. Around the world, people want unique content and Namibia can provide that," he asserts.
Digitalization accelerates
This summer heralded the arrival of the Equiano subsea cable at Swakopmund — an exciting joint project between the pan-African Paratus Group and Telecom Namibia. The Google-commissioned technology will deliver up to 20 times the international capacity previously available, improve connectivity and more than double the current internet speed. Linking South Africa and Europe along Africa's west coast, this is great news for business and the population at large. Stanley Shanapinda, CEO of Telecom Namibia notes that around 21,000 indirect jobs will be created between 2022 and 2025 as a result of the expansion of the digital economy and associated business sectors. He is delighted to be part of the revolution. "Telecom Namibia is the conduit through which you can do trade, run your operations and achieve results for your business. We bring sectors together and are the glue through which our projected booming mining, oil and gas, and tourism industries will be communicating," Shanapinda says.
---