The Dominican Republic: An Ideal Nearshoring Platform in the Caribbean Region
---
A Key and Trusted Manufacturing and Logistics Hub in the Americas
The country's strong, mature and proven manufacturing ecosystem has played a key role in motivating major multinational companies to either expand or relocate production lines, proving that "nearshoring" is already a reality for the Dominican Republic.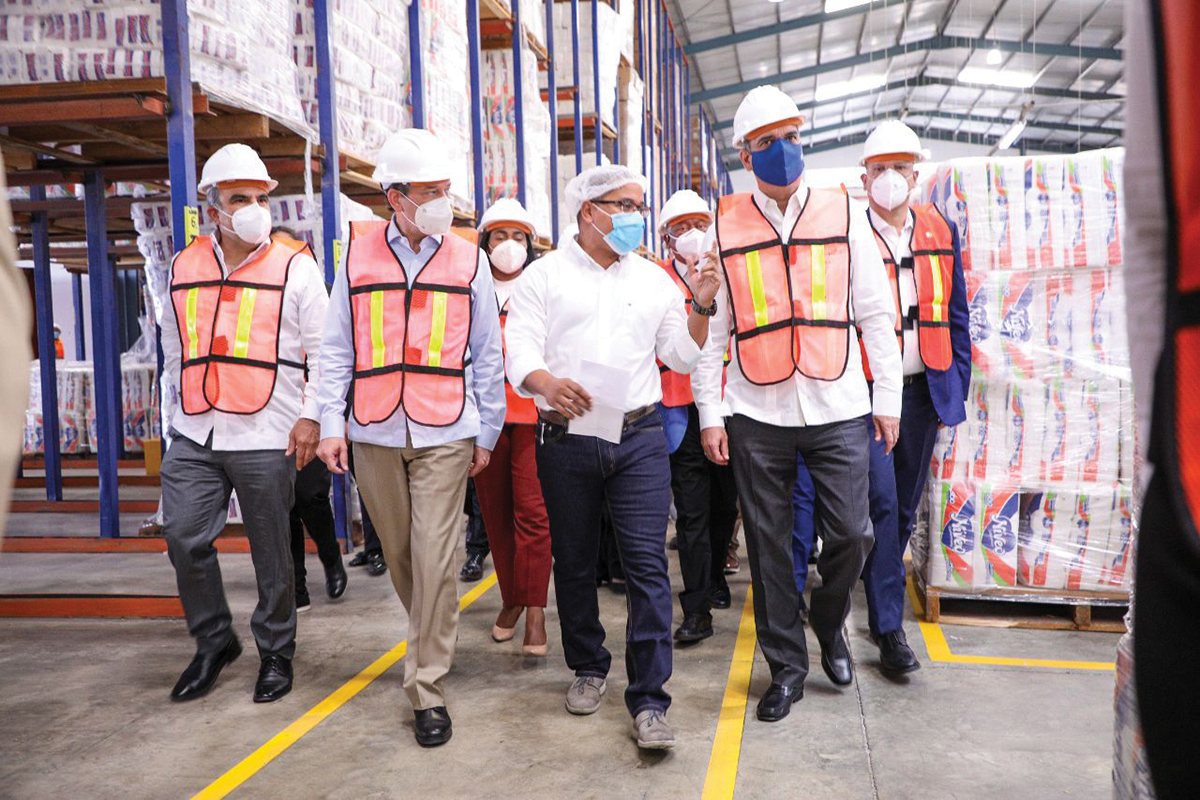 Between August 2020 and April 2021, the Dominican Republic approved the installation of 45 new free zone companies and 2 new industrial parks, and has, for the past 10 months, experienced all-time records in exports. In the first quarter of 2021, exports from free zones totaled $2.2 billion, representing 60% of total exports during that period.
The country's strong, mature and proven manufacturing ecosystem has played a key role in motivating major multinational companies to either expand or relocate production lines, proving that "nearshoring" is already a reality for the Dominican Republic.
Notable among these companies are:
Eaton, leader in the manufacture of electrical components, relocated the production line of its variable frequency products to supply the United States and other global markets, increasing its exports by 7%.
Cosmed Group specializes in the sterilization and pasteurization of medical devices through a network of contract processing facilities. It is the first company with this type of experience installed in the Dominican Republic, contributing to the consolidation of a more
favorable medical device manufacturing ecosystem and a decrease in operating costs for companies. Cosmed Group provides important opportunities for the logistics center ecosystem because it allows the attraction of regional cargo that today is transferred to Puerto Rico, Costa Rica and other destinations to be sterilized and re-exported.
Muebletex, leading producer of leather furniture, relocated to the Dominican Republic to reduce transit times to the United States by 50%, drastically reducing inventory costs and increasing its time-to- market.
Fresenius Kabi mainly produces blood transfusion and handling products. In 2020, it completed a $35 million expansion of its manufacturing plant to increase production capacity and sterilization of plasma kits. Recently, it announced another expansion to add 15 square meters to provide logistics capabilities that further increase the capacity to manufacture and distribute products from these facilities.
Medtronic, a multinational company dedicated to the manufacture of high-tech medical devices, made an investment of approximately $46 million in the new physical plant, where it plans to employ about 450 people in the San Isidro free zone.
Edwards Lifesciences distributes medical devices to the global market. The Dominican Republic's excellent business
climate represents a critical element for this company, which created 700 direct jobs, consolidating the international position of the country in the manufacture and export of world-class medical equipment and pharmaceutical products.
Teleperformance is a leading global group in integrated digital services offering a 'One Office' support services model. Its new project will have an investment of $8 million to recruit new talent and create remote jobs through the Off Cities strategy in cities outside the National District, paying equally to the revitalization of the economy in areas with fewer opportunities.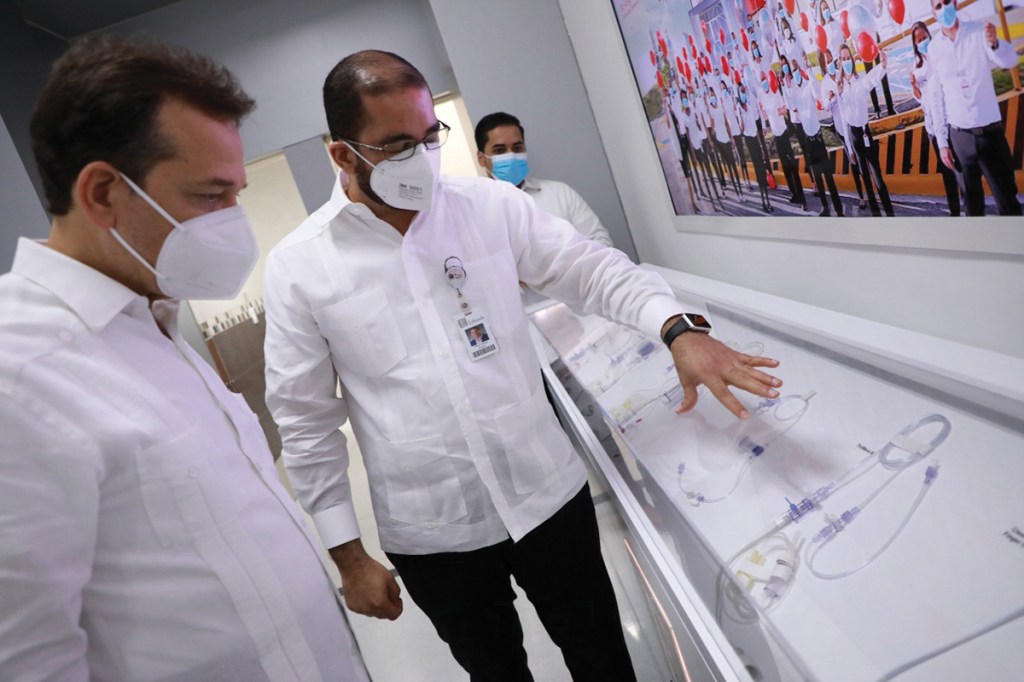 Other major companies, such as Cardinal Health, and B Braun, have already made significant expansions to their production facilities.
The experience of various multinational companies that have already trusted in the Dominican Republic to locate or expand their operations in the region constitutes clear evidence that the country offers an important investment destination in the Caribbean.
The Dominican Republic has the necessary conditions to continue focusing on the growth of industry, trade, and SMEs (small to medium enterprises).
President Abinader's plan to continue growing the industrial sector aims to promote companies that generate jobs and attract foreign direct investment throughout the territory. To achieve these goals, the government actively fosters:

An incentive program through which companies are allowed an accelerated depreciation of those investments in fixed assets oriented to the implementation of new technologies or modernization of existing industries.

Policies at the sectoral level for the dissemination of innovative technologies.
Dominican Republic: A Haven for Nearshoring

The effect of the pandemic on the world economy forced many companies to revisit their outsourcing and business strategies. The Dominican Republic is set to take advantage, given its track record as a popular nearshoring location.

One company that changed its strategy was Hayco, which produces equipment based on injection molding. When considering expansion plans, Hayco, which operates in the Dominican Republic as a key supplier for such companies as Clorox, and Procter & Gamble, chose the Caribbean nation to better serve the U.S., instead of expanding its facilities in Hong Kong. This decision proved to be a boon as the company saw a 25-percent increase in production during the pandemic.

Business leaders also praise the dedication of the high-quality workforce in the country. "We throw a lot at them, from new products to new technologies, and they are quick to learn and eager for more," said Chris Dugan, president of Precision Devices, which manufactures components for use in medical, military, and electric vehicle applications.

Other companies also have chosen the Dominican Republic for their production facilities, and seen their business grow and costs reduced.

Maintaining the country as a leading nearshoring location is a priority for its Minister of Industry, Trade, and SMEs Victor Bisonó. He believes his country is an ideal destination, especially for companies looking to better serve the United States more effectively.
---