The Dominican Republic: An Ideal Nearshoring Platform in the Caribbean Region
---
President Luis Abinader: A Look at the Leader
A Q&A with the President of the Dominican Republic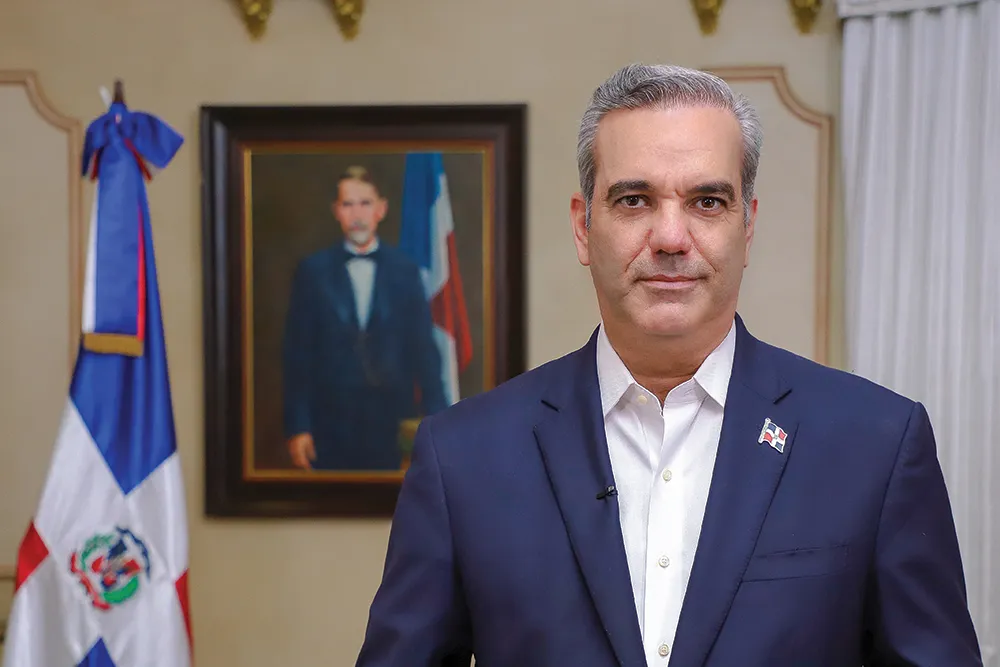 The Dominican Republic is open for business. It boasts a clear track record of proven examples of nearshoring success stories, currently benefiting from reduced operational costs, enhanced market access to important consumption markets and logistic solutions that have established the country as a safe and secure destination for both international and local investment.
In this global context, where health challenges have impacted the security for a country as an investment destination, is the Dominican Republic a safe destination?
Absolutely, Dominican Republic is a safe destination. In terms of health safety, the Dominican Republic has shown it has implemented the right protocols which have produced an efficient and exemplary response to COVID-19. As of June 15, nearly 4.3 million Dominicans had received their first dose of the vaccine, while more than 2.1 million have been fully vaccinated. At the current rate, we will be meeting our goal of having immunized the entire country by the third quarter of 2021, for which we have already ordered and paid for the total amount of vaccines needed. Ultimately, we will be one of very few countries in the region to achieve this important milestone.
2020 became a year in which the exception was to find countries whose economies grew and, in 2021, the rule is to find countries with a sustainable economic recovery. What is the trajectory in which the Dominican Republic is going?
In line with all the regional economic forecasts, the Dominican Republic's economic recovery from COVID-19 has been a positive outlier. According to the Central Bank of the Dominican Republic, our Monthly Indicator of Economic Activity (IMAE) registered growth of 10.6% in March when compared to March 2020. When considering all sectors included in the IMAE, the Dominican economy grew close to 3.1% in the first quarter of 2021. Lastly, validation of this recovery has been given by the positive projections of the International Monetary Fund (IMF), which estimates a growth of 5.5% for the Dominican economy this year.
How is Dominican industry evolving in this context of economic reactivation?
We believe in Dominican industry and have the firm intention of promoting the required transformations that support the resilient spirit demonstrated through the national industrialization plan enacted by Decree, which establishes industrialization as a national priority. All this, with proper follow up from the "Presidential Working Group for Industrialization," which serves as an articulator of public policies focused on making free zones and local industries more competitive as a whole. Free zones and local industries will continue to evolve positively, considering our economy's 7.4% growth, as per the Dominican Republic's Central Bank data for the first quarter of 2021.
---