Outstanding Universities of the World
---
Educational Excellence via Real Business Experience
By utilizing the skills of current professionals, ESIC allows students to gain precious industry insight
Born 55 years ago in a primary school in the center of Madrid, ESIC now boasts a physical presence on several continents and mutually beneficial alliances with scores of foreign universities.
In total, ESIC has 10 campuses in Spain, two international campuses — in Curitiba, Brazil and Medellin, Colombia — and more than 120 agreements with universities in 40 countries on five continents.
"We have a comprehensive offering which will open doors for students regardless of the career path they choose."
— Ramón Arilla Llorente
,
Rector, ESIC University
"Our global mission is key to our short and long-term roadmaps. Over the past few decades, ESIC has been part of the global momentum that saw an intensified need for high-quality business education," explains ESIC University Rector, Ramón Arilla Llorente. "ESIC has gone from a business school which focused on a few degrees for our local market, to a higher education institute which stands atop three pillars: a university that awards official degrees under the criteria posed by local law; a business school that has a brand new building with its specialized master's degrees and executive learning for our high level business leaders; and official advanced vocational degrees which we have recently introduced and which are enjoying a nice level of success. We have a comprehensive offering which will open doors for students regardless of the career path they choose.
ESIC embraces sustainability and is determined to ensure its students can play their part in creating a better world. The business school's strict code of ethics is focused on upstanding behavior based on principles and values, where the idea of the present and future version of people are at the center.
"Sustainability for us has a triple focus: decision-making, thinking and deciding today to improve tomorrow; a governmental model, how to encourage sustainable culture from the highest governing levels; and the environmental impact that all of our decisions have. From there, we impose a trifurcated approach which is our business model, our education model, and our research model," he adds.
---
Firsthand Approach Reaps Rewards
ESIC's Rector, Ramón Arilla Llorente, reveals what makes his educational institute really stand out from the crowd:
PR: ESIC University is a well-known university and business school. What are its most distinguishing features and what are its key values?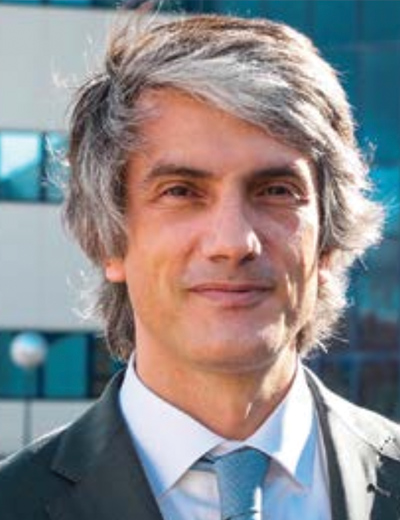 RAL: ESIC is the only university in Spain right now that is singularly dedicated to the realm of marketing, enterprise, communication and digital economics. Upon a closer look, one will find that we delve deep into the very fabric of business, which is another aspect that defines us. Our programs are built from an active listening practice which we carry out in authentic business environments. We take in their challenges and their needs, and from there we go backwards so that our curriculum ensures our future graduates become highly employable professionals. This also explains how a large number of our professors become interested in joining our faculty, since most of them are active participants in the real business world who come to our classrooms to share experiences from their day-to-day encounters on the job. This is the transformative way we bring valuable firsthand business experience to all our talented students.
PR: What are your hopes for the post-COVID-19 economic recovery? How can technology be better incorporated to create sustainable economies?
RAL: An effective tool to better manage this ever changing environment is education or training. At ESIC University, we break this training down into three basic components. The first is skills like resilience. The second is technical knowledge, with the area of innovation and creativity absolutely crucial. The third component consists of core values, which are what guide us on this journey of deciding how and where technology fits into our lives. 
---