Outstanding Universities of the World
---
Premier University SMU Blazes a Digital Transformation Trail
The modern university produces broad-based, creative and entrepreneurial leaders for the knowledge-based economy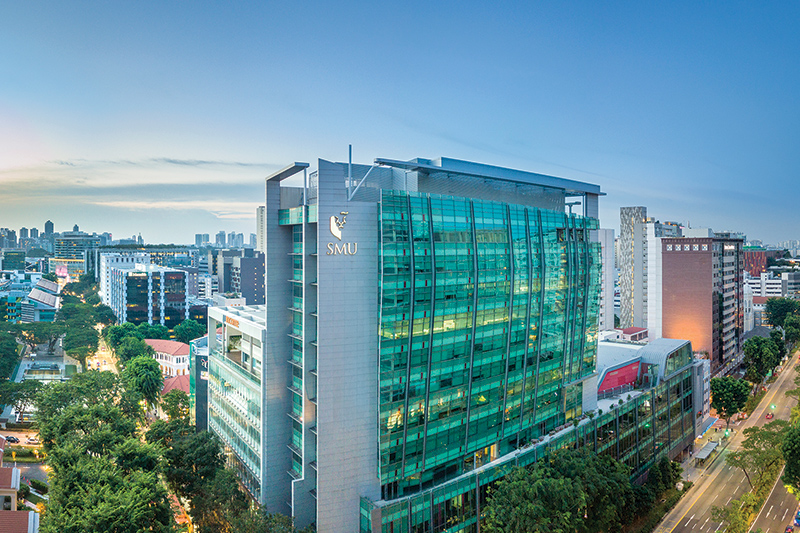 Singapore Management University (SMU) — an attractive, welcoming and cosmopolitan university dedicated to impacting humanity positively by nurturing well-grounded leaders of tomorrow — sits at the heart of the Singapore central business district. Through an ambitious and comprehensive strategic plan (SMU2025) built on the three priorities of Digital Transformation, Sustainable Living and Growth in Asia, SMU aims to grow its proud reputation as a world-renowned global city university.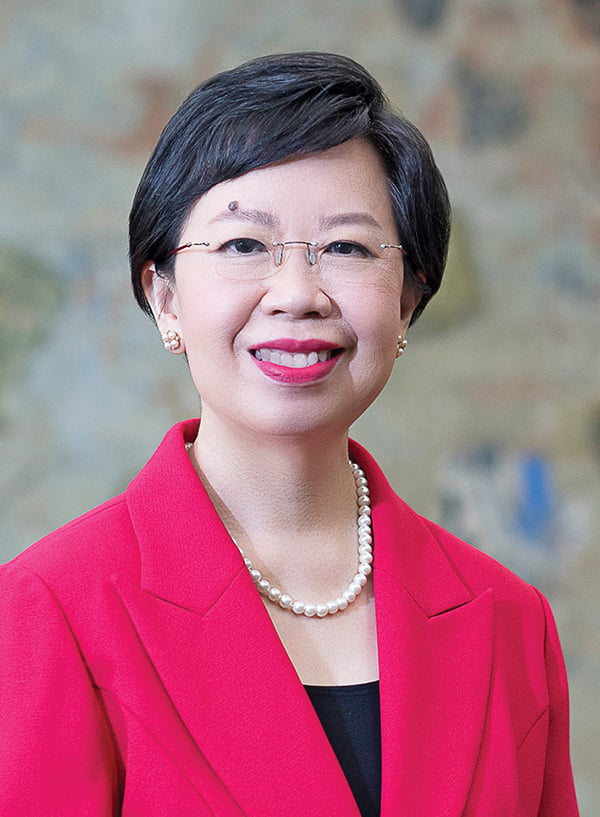 Combined with a differentiated learning approach that comprises interactive learning pedagogy with strong industry engagement and experience, as well as an emphasis on giving back to the community, SMU is determined to deliver a truly transformative education. Professor Lily Kong, President of SMU, underlines that the university "aims to mold future leaders who are well sought after in the workplace and will make meaningful impacts on society." She notes how the COVID-19 pandemic has changed the world of work forever, with hundreds of millions of people globally now working remotely.
This revolution has coincided with SMU's digital transformation agenda, in which it is spearheading cutting-edge ideas to digitally transform the private and public sectors, to develop robust insights into the impact of digital transformation on customer and citizen experience, and to prepare students for the digital transformation in their future work and lives.
---
Spotlight on Sustainable Living Protects the Planet and Boosts Well-Being
SMU aims to become a thought leader and solution partner in managing environmental change, contributing to sustainable city living, furthering resource sustainability, and shaping the legal, regulatory and financing frameworks to build healthier and happier societies.
"As with Digital Transformation, these can be achieved through educational and research programs, as well as engagements with the external world," Professor Kong states.
"As with Digital Transformation, these sustainable living goals can be achieved through educational and research programs, and engagements with the external world."
— Professor Lily Kong
,
President, SMU
SMU is pioneering sustainability efforts in education and research, with a major in Sustainability created in 2019. The first of its kind in Singapore, the major aims to develop graduates who are equipped with the knowledge and skills to implement sustainable practices in businesses that lead to long-term, measurable impact.
"We also introduced climate change and sustainability electives within SMU's undergraduate Core Curriculum," adds Professor Kong. "Sustainable Living has been incorporated as a theme in the Core Curriculum's Ethics and Social Responsibility course, a compulsory course for all SMU undergraduate students."
At the postgraduate level, SMU offers a Sustainability Track as part of its Master of Science in Management programme. Modules offered include Sustainable Impact and Sustainable Operations.
In research, SMU faculty have led studies in areas such as Sustainable Finance and Urban Climatology. Last year, SMU and Imperial College Business School jointly launched the Singapore Green Finance Centre to support and transform businesses in Singapore and the Asian region by conducting multidisciplinary research and talent development in the areas of Sustainability, Climate and Green Finance.
Under the third strategic priority, Growth in Asia, SMU strives to offer a deep understanding of the continent's economy, polity and society, and seeks to contribute to the region's growth and management of the ensuing impacts. Here, SMU's Executive Development (ExD), together with Infrastructure Asia and World Bank Group, aims to build leadership capabilities within the regional infrastructure sector. 
---