Outstanding Universities of the World
---
Businesses Have Important Role in Climate Change Fight
Extreme weather events have highlighted the importance of co-ordinated international action, if the battle against global warming is to be won, states a SMU expert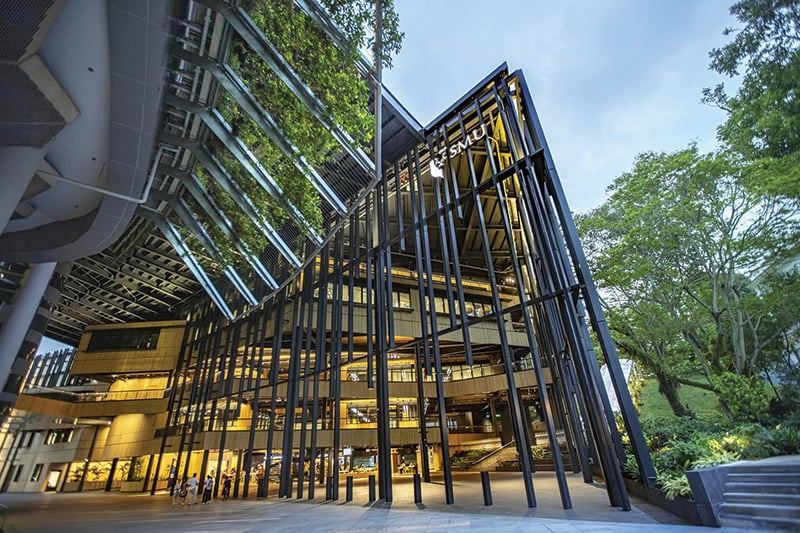 From a series of deadly heatwaves and droughts that wreck precious crops and lead to famine and social unrest, to widespread flooding and devastating tornadoes, recent extreme weather events mean success in the fight against climate change is critical for the future of humanity.
World leaders made progress on a broad spectrum of matters during the United Nations 26th Annual Climate Change Conference (COP26) in Scotland.The event wrapped up with the adoption of the Glasgow Climate Pact. Negotiated by more than 200 countries, the new pact aims to reduce global warming by reaffirming the Paris Agreement to keep temperature increases below 1.5 degrees Celsius.
"The prospects for positioning Singapore as a major gateway for green finance are looking brighter."
— Dr Rajiv Lall
,
Professorial Research Fellow, SMU
This translates into tougher national pollution policies across every sector, particularly those related to transportation and energy production, according to Dr Rajiv Lall, Professorial Research Fellow, SMU Sim Kee Boon Institute for Financial Economics. He sees the following four issues as key to how the Glasgow Climate Pact affects doing business in Asia, and ways in which corporate leaders can become stewards of sustainability. The first is the strengthened agenda to reach climate targets involving initiative spearheaded by Singapore Green Plan 2030. The second is the elimination of coal in the energy mix, although Singapore only uses a small amount of coal for power generation.
The third theme is the impact of ending deforestation on banks. Singapore has signed pacts that will have implications for businesses, including for banks' financing activities in surrounding countries, notes Dr Lall.
The fourth COP26 takeaway is the new market for trading voluntary carbon credits. "Many of the key global financial institutions that have pledged their commitment to Net Zero have operations in Singapore so the prospects for positioning Singapore as a major gateway for green finance are looking brighter," Dr Lall adds. 
---