European Business Schools for the Future
---
A Triple-Crown Institution Combines Global Presence with Close Ties to Local Communities
Jean Charroin, Dean and CEO at ESSCA School of Management, details how the French institution boosts the potential of young people at the start of responsible, innovative and international careers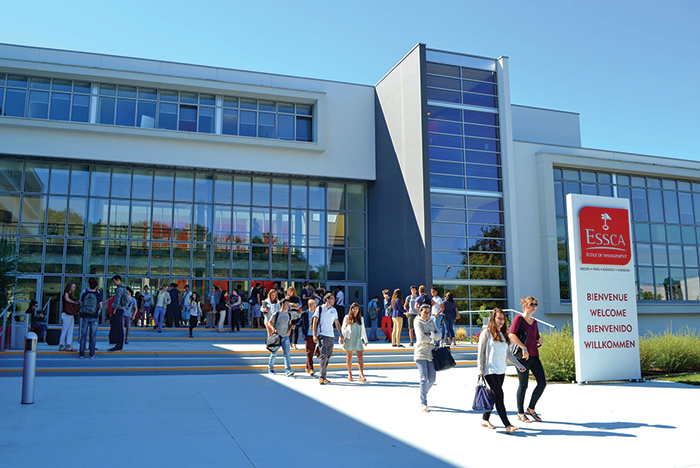 ESSCA is a leading management school that offers pioneering undergraduate, postgraduate, master's and continuing education programs. What makes it unique?
Founded in 1909, ESSCA is a not-for-profit business school. We are private, but consider higher education to be an intrinsically public service. For almost 80 years, ESSCA was only in Angers in western France. In 1993, we opened a campus in Budapest, Hungary as the first business school to have a site in that country. We then launched a campus in Paris and, in the early 2000s, in Shanghai. Between 2013 and 2017, the school gained three international accreditations from AMBA, AACSB and EQUIS. Simultaneously, it increased in size by 100% to 5,000 students, proving ESSCA's potential to act in an entrepreneurial way.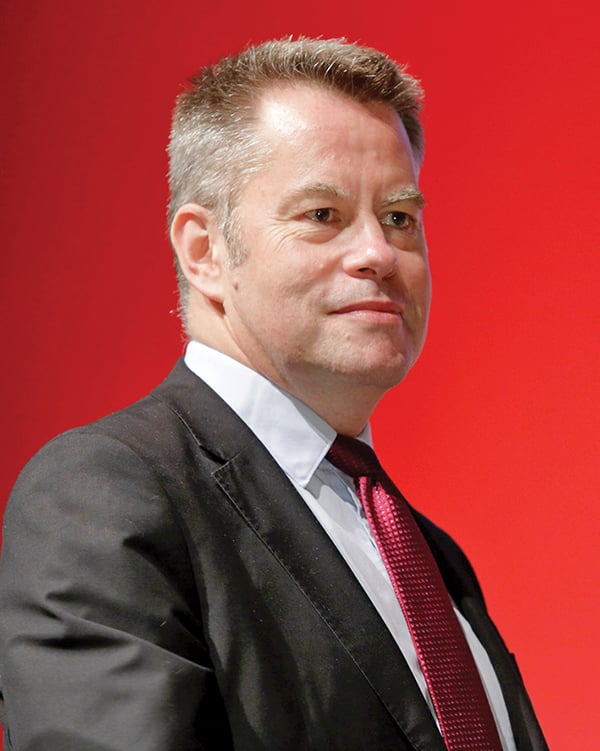 We focus on medium-sized campuses for 1,000-3,000 participants in order to improve experiences. Having everything and everyone within proximity is important for students and our corporate partners. We want to be close to entrepreneurial ecosystems and residential communities: from our French campuses, we are able to address almost 80% of the country's population. As a result, ESSCA gives students the possibility of not having to move away from their families to study. Parents are part of the governance of ESSCA; they work with us on our business model. For example, we have a new policy regarding flexible tuition fees based on the income of each family.
How did ESSCA cope with COVID-19?
We gained early experience through our Chinese campus in January 2020. With 400 students there, we were able to test different solutions and start writing guidelines to cope with outbreaks elsewhere. In March, when Europe faced lockdowns, we were able to switch to online teaching within 48 hours for all students on every campus. We had created an institute dedicated to teaching innovation almost 10 years before, so everyone at ESSCA knew there was a specific cell dedicated to teaching and innovation, and that this department was able to deliver.
Do technological skills play a part in your programs?
Yes. For example, we are completely changing the curriculum of our Masters in Management to include more mathematics, coding, data sciences and humanities. We want to have alumni who can address the complexity of the world and the growing importance of new technologies.
"We don't ask our professors to address one or two of the United Nations Sustainable Development Goals; we want to address them all."
— Jean Charroin
,
Dean and CEO, ESSCA School of Management
Do you focus on preparing students for work in corporations or for starting their own business?
We address different ecosystems. Some other Triple-Crown-accredited schools just want to place graduates in multinationals. When you look at their student profiles, most are dedicated to large law and consulting firms. ESSCA is a Triple-Crown institution located close to business ecosystems. That means some of our alumni work in very big companies but we have others with high-potential career prospects in fast-growing small- and medium-sized businesses. Around 7% of our alumni are entrepreneurs.
What is ESSCA's attitude to social responsibility?
We don't want to restrict our corporate social responsibility (CSR), so we don't ask our professors to address one or two of the United Nations Sustainable Development Goals; we want to address them all. If we want professors with high potential in publications, we have to give them freedom. That's why our research covers areas as diverse as climate finance, the circular economy, green supply chains and gender parity. It's important, as students can access expertise in these different fields. We don't want to practice "greenwashing" and have a CSR Advisory Board that includes expert stakeholders to make sure sustainability is deeply rooted in our institution.
How international is the experience at ESSCA?
All our master's students must spend at least one year abroad during their undergraduate- and graduate-level education. They have the possibility of two academic semesters abroad, or one academic one and a six-month internship. Currently, it's hard because of COVID. Some students decided not to go to the Far East, Asia or Latin America, but spent a semester in Europe, as it's closer and has fewer travel restrictions. We are considering opening a campus in North America soon, because it's important for us to be close to top-level academic environments. It's also good to have faculty members and students there, in order to boost academic cooperation.
This is in line with the fact that we must be aware of the major transitions in terms of the environment, ecology, energy and new technologies. We want to work with other institutions and believe hybridization and interdisciplinary approaches are essential. We are very open to working with schools of design, political sciences and engineering, for example. We know that a large part of the solutions for a more sustainable world will come from interdisciplinary approaches; it's the future of business education.
I want to make sure that the school's alumni can be proud of the education they received in our institution, and that they consider that they have made the world better thanks to this institution. The better we are, the better it is.
---
European Business Schools for the Future Contents: