European Business Schools for the Future
---
Learning by Doing Makes Executive Education Relevant
Dina Dommett, Dean of Hult Ashridge Executive Education, provides an insight into a leading, progressive and global force within higher business education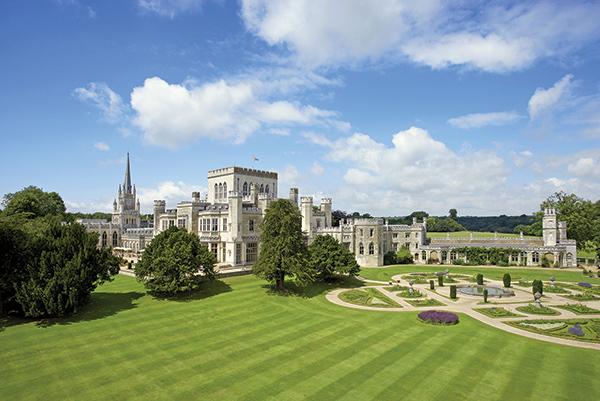 Can you introduce U.K.-based Hult Ashridge to our readers?
Hult Ashridge is the result of an alliance between Ashridge Business School and Hult International Business School in 2015. Ashridge has always been known for its emphasis on the human condition and on supporting and developing better leaders for a better society. Ashridge is British, global and, even with Brexit, we consider ourselves very European. Bertil Hult, our benefactor since 2015, founded Hult International Business School in 2002. His goal was to establish the world's most relevant business school.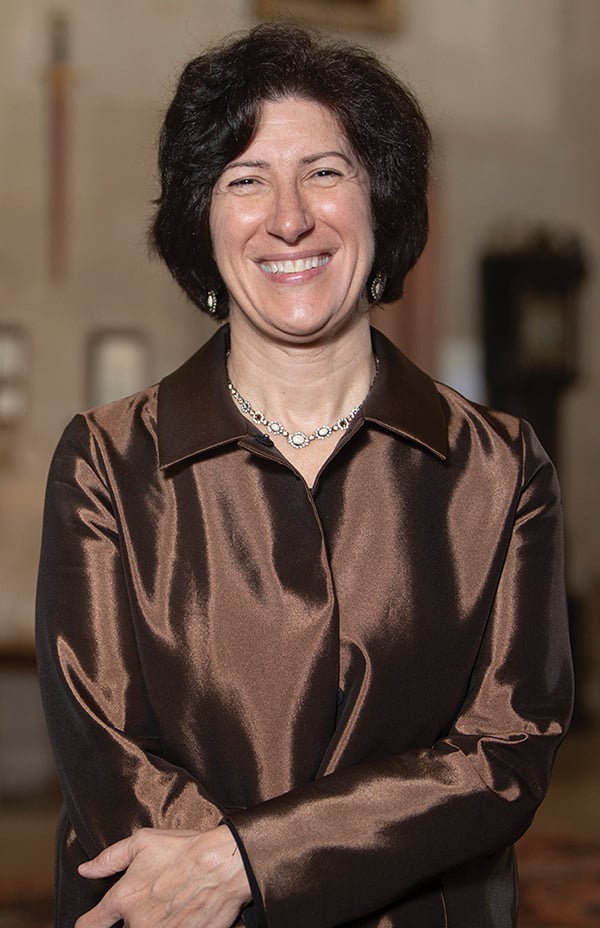 Hult is now a leading, progressive force within higher business education driving a vision of pioneering "learning by doing." Our degree programs are regularly ranked in the world's top 100 across our campuses in Ashridge, Boston, San Francisco, London, Dubai, Shanghai and New York. We do well in rankings because we do customized executive education with a highly personalized, facilitative approach: we tackle problems together with our clients. Hult Ashridge's essence is that we are grounded in practice. All our faculty have real-world experience.
How was 2020 for the school?
Our emphasis on human resources, capability, support and development has never been more relevant. Fortunately, Ashridge and Hult have strengths in virtual delivery, and faculty experienced in managing crises and change. We have been able to look after clients and students in mindful, impactful ways. Hult Ashridge's rapid and smooth transition to switch all teaching and executive coaching into virtual delivery has set us apart.
What mattered was our ability to convert the teaching, design differently and make sure we respect the learning journey. The result has been extremely positive, measured by tangible metrics. Our client retention numbers are high, as are our program evaluation scores, with a record number of 100% Net Promoter Score ratings. We are also winning new clients for bigger, completely online programs.
"We do customized executive education with a highly personalized, facilitative approach."
— Dina Dommett
,
Dean, Hult Ashridge Executive Education
Since 2017, we've been pioneers of the U.K. Apprenticeship Scheme, providing training to employees with government funding. These programs have all been online since last March, although we are ready to go back and forth between face-to-face and virtual delivery at any time. This ability to go completely virtual is attracting new worldwide clients to all our executive education and qualifications.
For us, the future will be a blended-learning approach, making it completely possible for our global students and participants to access us in their own time and pace. Virtual is here to stay but we need to make sure that our programs are well designed for learners as well as their sponsoring employers. This is a strength of Ashridge.
What are been some recent executive education highlights?
One of our most popular offerings is The Leadership Experience, a deep-dive simulation to test resilience. We take a group of 14 participants on a three-day simulation and put them on the board of a fictitious company facing challenges. The pandemic was the perfect opportunity to roll out the virtual version. That it has made the move successfully is a real win. Another example is our well-regarded executive coaching offering. Erik de Haan is our faculty expert and global guru in relational coaching. He runs the Ashridge Centre for Coaching, which runs degrees, an open enrolment program, diplomas and a master's, which are now taught online in customized programs and are thriving.
How is Hult Ashridge tackling social responsibility?
Matthew Gitsham is our faculty expert on sustainability and the author of the Hult Principles of Responsible Management Education (PRIME) Report, which we produce every two years as the roadmap of our commitment to social responsibility. He has been included in the Thinkers50 RADAR Class for 2021, a global list of management thinkers to watch. We expect all our degree teaching to include elements of PRIME and encourage our faculty to include ethics and sustainability in our executive education. These issues organically develop as part of our client engagements, we don't force an emphasis on them. We are proud that we have been doing this worthy work long before it became fashionable.
How would you describe Hult Ashridge's global footprint?
In addition to our international campuses, I would be remiss not to mention the Hult Prize: now in its 11th year, it helps university students to learn by doing. The Hult Foundation awards $1 million to the top team out of hundreds who compete from around the world. Another way we make our international presence felt is our online ability to provide limitless learning. Lastly, we have a uniquely international student, faculty and staff community.
How are you promoting gender equality?
We see gender as part of a broader picture of diversity, equality, inclusion and belonging (DEIB). We take the Black Lives Matter movement seriously, for example.
Ashridge has taken the lead in designing and delivering DEIB training across all Hult, tapping some of our prominent alumni in this space. We also have a unique Executive Doctorate in Organizational Change that is perfect for DEIB issues.
Why is Hult Ashridge unique?
I find two things uniquely exciting. First, the Hult Prize. Second, we are among the world's very few triple-accredited business schools. We benefit from working with our three global accreditors — AACSB, AMBA and EFMD — and are interlocutors with them in the dialectic of tradition and innovation.
We pride ourselves on the fact that we are only as good as how relevant we are. We seek to be nimble and responsive, anticipating the next trends. We use our creativity and practical connections to global industry as an opportunity to be agile. We occupy that delicate space between respecting historical approaches to managing education while driving the future. 
---
European Business Schools for the Future Contents: