European Business Schools for the Future
---
European Business Schools Enter an Era of Reinvention
The continent's top management educators usher in new models of education for leadership that will meet the needs of all stakeholders in the post-COVID world.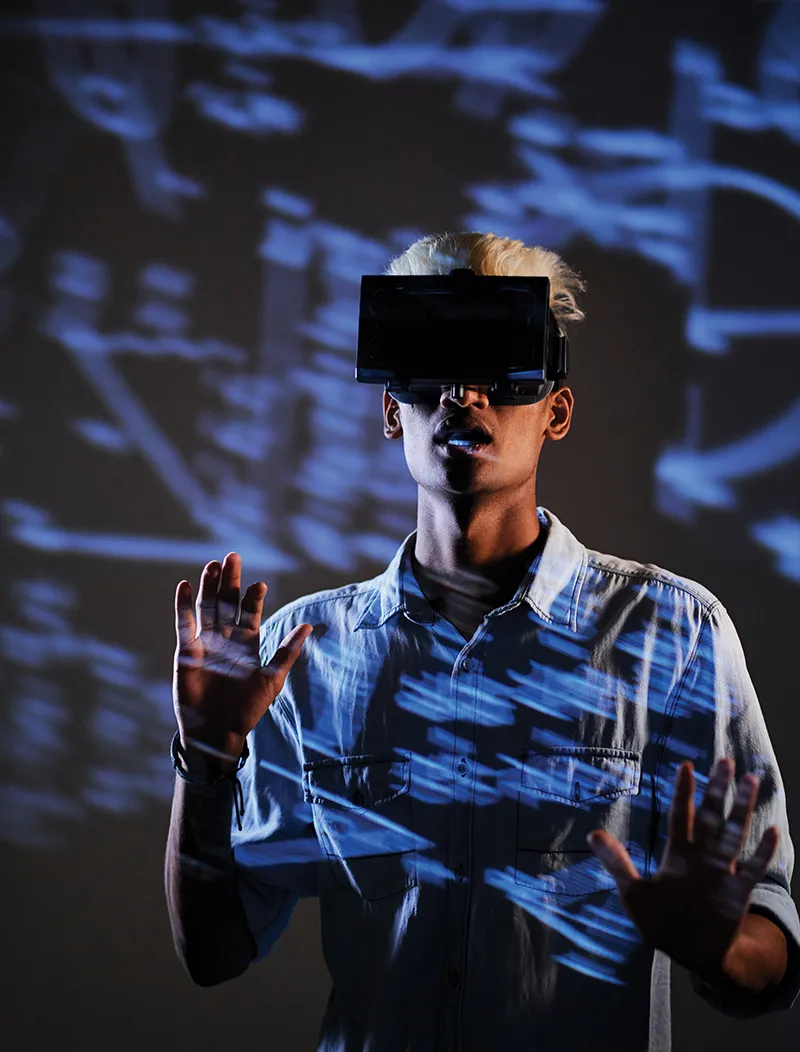 The seismic impact of COVID-19 has catalyzed many of us to take action to change our futures. As an illustration, Europe's business schools saw a 24% increase in applications last year, according to the Graduate Management Admission Council, with experts predicting 2021 will see even stronger competition to secure places at the most admired institutions.
At the same time, those top schools and universities are reshaping the future of management education to meet the substantially different needs that global students, businesses and society will have in the post-COVID era.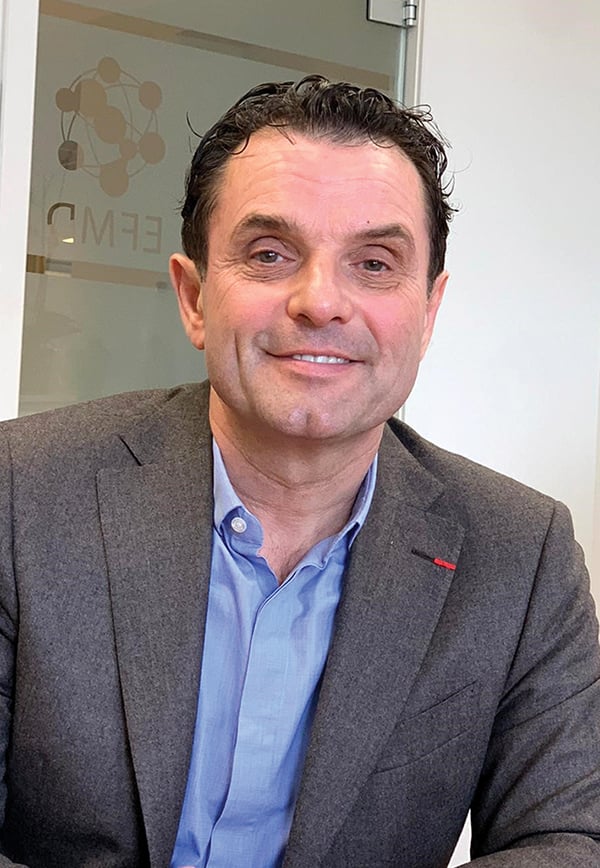 "In an increasingly complex and globalized environment, the rapid disruption caused by the pandemic prepared the ground for a new mandate for management schools," explains Eric Cornuel, president at EFMD Global, the leading accreditation body for business schools and their programs. As well as operating EQUIS, the gold standard in management education certification, EFMD acts as a network for many of the trailblazing institutions that have reimagined their offerings.
Highlighting some of the transformations being made to educational models, Cornuel stresses that the virtual systems so widely adopted during 2020 will continue to play a key role going forward. "The rising popularity and legitimacy of online learning will be increasingly recognized by employers. There is also a proliferating trend toward blended online and in-person learning."
The World Economic Forum calculates that, as technology revolutionizes the know-how businesses require, a staggering 50% of the world's workforce needs reskilling by 2025. Coupled with extending human lifespans, that's moving education toward a lifelong-learning paradigm, he says. "The relentless speed of digital innovation means people will constantly have to reskill and upskill to keep pace. One consequence will be the rising importance of executive education, short courses and micro-degrees."
"The rapid disruption caused by the pandemic prepared the ground for a new mandate for management schools."
— Eric Cornuel
,
President, EFMD Global
Another result of this shift is that leading business schools are adopting greater personalization of learning experiences, with faculty adding the role of coach to that of teacher. "It's essential that students are not only given opportunities to learn throughout their lives but that they are also accompanied and mentored throughout their careers," he asserts.
Perhaps the most radical disruption in management education, however, is what is being taught. "For far too long, the corporate world has focused on shareholder returns," Cornuel claims. "Monetizing a business is essential, but the current generation of students is looking to work in companies or set up businesses that combine profit with purpose." Responsible educators have run with this trend, pivoting from a shareholder-value to a stakeholder-value attitude to management.
"I'm convinced that if we continue to follow the shareholder approach, many societies might implode. Educators must instill a sustainable mindset in students, and I'm pleased to say that EFMD and its network of schools and universities are strong advocates of the social and environmental imperatives that should accompany business practices. This is also critical for the reorientation of research in management: we need research that is relevant for all society's stakeholders," he says.
Today, there are thousands of business education providers around the world offering courses that Cornuel politely describes as "very variable in quality." On the following pages, we spotlight a selection of the highest-ranked European schools and universities that are spearheading management education's reinvention to help students, executives, corporations and other stakeholders find the institution that will take their future in the right direction.
---
Innovative Educators Inspire Novel Ways of Thinking
Business schools and universities are adopting new practices and technologies to further cement their position as generators and incubators of creative and entrepreneurial ideas.
Europe's top management schools are at the cutting-edge of not only incubating the next generation of entrepreneurial innovators, but also of innovation in educational practices. Take, for example, Italy's Bologna Business School (BBS), part of the University of Bologna, which is developing a virtual-reality-based program to support interaction during COVID-related lockdowns with Ferrari, one of many industry champions the school specializes in partnering.
"Students are the epicenter of our strategy and action. Our mission is to provide opportunities for them to better learn," explains Dean and CEO Massimo Bergami. BBS's approach to encouraging innovation is interdisciplinary. "We are very good at bringing together different people and experiences, not just in classrooms, but in companies as well," he says, noting that, "Serendipity can be used as a driver and method for innovation."
One illustration of BBS's rich entrepreneurial ecosystem is its powerful IDEA platform, states Bergami, "Through that, we created a number of programs and initiatives that include incubators, business plan competitions and collaborative projects with international institutions."
Rector Grzegorz Mazurek of Kozminski University also believes that to inspire innovation, you have to be innovative: "Innovation means change, change means attitude and attitude comes from example." The young institution Mazurek oversees epitomizes this, he says, having swiftly become the premier business educator in Central and Eastern Europe "through ambition, vision, drive and energy, which stems from the entrepreneurial spirit of the Polish people. That energy is characteristic of not just Poland but the entire region, which shares a common history and resurgence after the communist era."
Kozminski plays a big part in Poland's thriving entrepreneurial ecosystem, partnering and supporting many of the dynamic companies that have become international names, while also forming strategic international alliances with other leading management educators, such as ESCP Business School. By leveraging its entrepreneurial flair and networks, "We aren't just providing education, we are providing development and changing mindsets," Mazurek stresses.
Another institution defined by its entrepreneurial character is Germany's WHU – Otto Beisheim School of Management. "We have a strong community spirit and a vibrant ecosystem that values inclusion, equality and diversity. But WHU's unique value proposition is that some of our graduates have gone on to found flourishing companies," says Dean Markus Rudolf modestly. In fact, there are only a handful of other schools around the globe whose alumni have created as many companies worth over $1 billion.
At the heart of the school's support for students and businesses aiming to establish their own unicorn, as well as those that want to innovate in a corporate setting, is the WHU Entrepreneurship Center. "Faculty hired at this center receive significant amounts of investment, allowing us to teach and do research in these fields — we have perhaps the most publications in the field of entrepreneurship," Rudolf states.
The center also hosts numerous activities, including IdeaLab!, which may be the continent's largest event for startups and gives some of them the opportunity to pitch to top-level investors, and the WHU Incubator that supports aspiring entrepreneurs from first idea to first external financing.
An incubator of a different sort is in the final phase of construction in Switzerland: the University of St. Gallen Learning Centre, a state-of-the-art building for learning in the digital era. According to President Bernhard Ehrenzeller: "We are looking forward to a space that will inspire innovations and invite everyone to collaborate, co-create, and challenge each other. It will be an incubator for new ideas, for students, faculty, alumni and corporations that will create genuine inter-generational exchange and be a real learning hotspot."
Every discipline requires the cultivation of a different understanding of innovation, Ehrenzeller holds, "Irrespective of field, however, our research and teaching is directed toward cultivating an innovative mindset." The University of St. Gallen's success in this is proved by a thriving startup scene that is supported by its Global Center for Entrepreneurship and Innovation. Now, by combining its new learning center with the skills of its dedicated Teaching Innovation Lab, the forward-focused educator is developing its own prototype: University 4.0.
---
European Business Schools for the Future Contents: