European Business Schools for the Future
---
An Innovative Strategy Creates a Better School for the World
Christophe Germain, Dean of Audencia, unveils a new business school model that will have a positive impact on society and the planet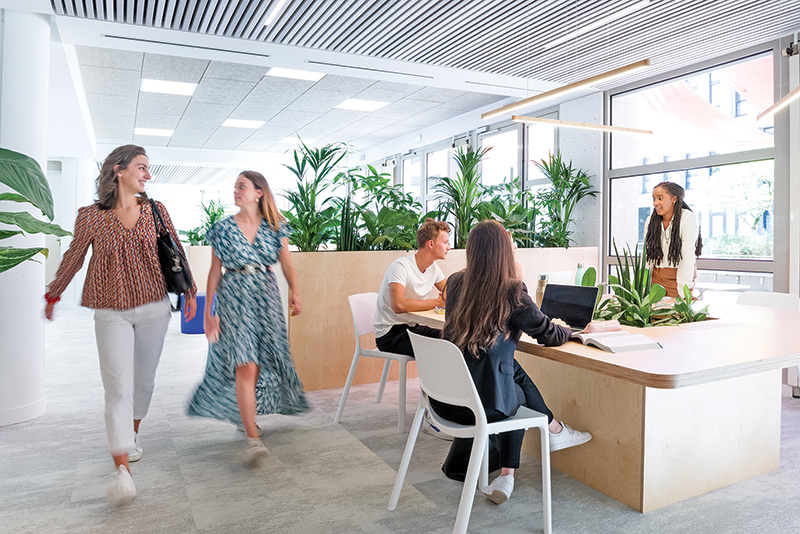 Rooted in the French city of Nantes, Audencia is regularly placed in the top tier of global business schools. Can you introduce the school and its transformational strategic plan, ECOS 2025?
Audencia remains true to its story and DNA through its new strategic plan, as what makes the school unique is its approach to corporate social responsibility issues and the way it develops skills' interdisciplinarity, together with a great focus on general culture, arts and humanities.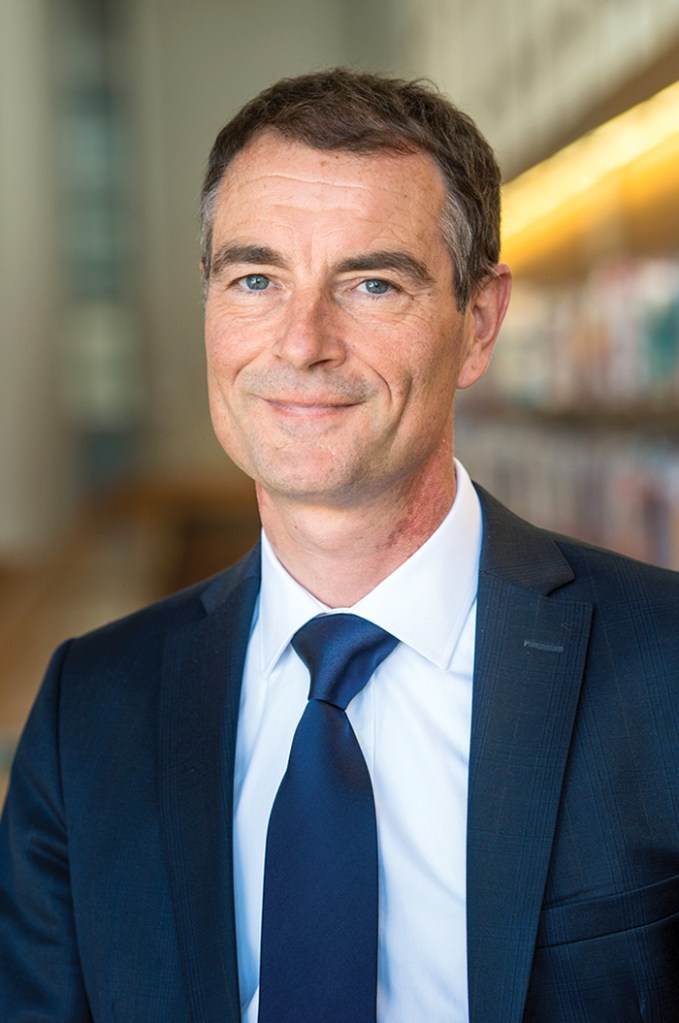 We started planning this strategy in May and invited all the school's stakeholders to take part. After much collective work, in November we highlighted three major challenges that Audencia wishes to have an impact on over the next five years. The first is the creation and use of responsible information and technology. The second is the development and adoption of managerial approaches that promote inclusive organizations. The third is the design and implementation of sustainable business models and growth, in line with carbon neutrality. Audencia aspires to accelerate the transformation of organizations and society for good. In summary, the objective of Audencia is not to be the best school in the world, but to be a better school for the world.
How will you implement this?
We've determined four axes. The first is the launch of Gaïa, Audencia's School of Ecological and Social Transition, the first such school in Europe. All our students and executive education participants will have an immersion period at Gaïa, as they'll all be exposed to issues related to ecological and social transition. They will follow courses and work on projects for partner companies, with the specifics customized depending on each program. Gaïa will also be open to the public and offer free training for people, companies and all stakeholders to promote ecological and social transition outside the school's borders.
The second axis focuses on the development of holistic multidisciplinarity by offering new dual-degree or dual-skills courses nationally and internationally. We aim to make our students 100-percent managers with multidisciplinary skills by 2025. The third axis is developing Audencia for a greater impact through sustained, controlled and inclusive development. We will enlarge the range of our programs, increase our international presence, develop our executive education activities and strengthen inclusiveness.
The fourth axis is a new organizational alignment to support ECOS 2025's implementation. We will undergo a profound evolution in our activities, organization and management system. Our academic and research activities will be realigned with our mission by creating three interdisciplinary centers of excellence. Lastly, we will advance our digital transformation through major projects: the deployment of private 5G, the creation of a customized carbon calculator, smart campus and the use of artificial intelligence in an immersive learning platform.
Has Audencia proved resilient to the COVID-19 crisis?
Audencia has shown much resilience and we are proud of several accomplishments: we broke our program recruitment record and were triply reaccredited for the maximum five years by AACSB, EQUIS and AMBA.
How do you drive innovation?
For us, innovation is related to holistic multidisciplinarity. Over 10 years ago, we launched the Alliance in partnership with a leading engineering school and an architecture school. In this framework, we launched a common incubator, double-degree programs and, with the engineering school, the first big data and management bachelor's degree in France. We see innovation as being at the crossroads of other disciplines with management. That's not only a response to the needs of companies but also to the interests of a young generation who want to combine all of their interests.
What is your strategy for international expansion?
We never develop abroad alone. We have developed successful collaborations in China, ending in campuses in Chengdu, Beijing, Shenzhen and are launching a new campus in São Paolo, Brazil. We collaborate with local institutions because we consider that it is a more effective way to understand the local ecosystem. We believe it to be a much more efficient strategy for our students there. We are proceeding the same way in Africa. This year, we launched two executive MBAs in Senegal and Morocco in collaboration with local universities.

Does Audencia collaborate closely with industry as well?
It's very important for our faculty to work closely with companies. We have a program called Tipping Point, which is an ad-hoc program based on neuroscience that we offer to firms that need new learning spaces to disrupt the way they make decisions. It creates new pedagogical approaches to better fit companies' needs. We have also just created the world's first executive MBA solely focused on multi-capital valuation, control and audit career paths. While firms face an enormous challenge keeping up with the demands of tomorrow's world of work, this gives them the tools to assess financial, societal and environmental effects.
In all our education activities, it is our responsibility to ensure students are prepared to face challenges related to social development and global sustainability. They will be tomorrow's decision makers. To make good decisions, they will have to take into account sustainability, inclusiveness, responsible technologies and data management. I am convinced that they will have an impact on the transformation of companies and our society.
---
European Business Schools for the Future Contents: