Global Business Schools for the Future
---
An Asian Nexus Transforming Business, Government and Society
Dean and President Jikyeong Kang of the Philippines' Asian Institute of Management takes a participant-centered, collaborative and multidisciplinary approach to solving real-world problems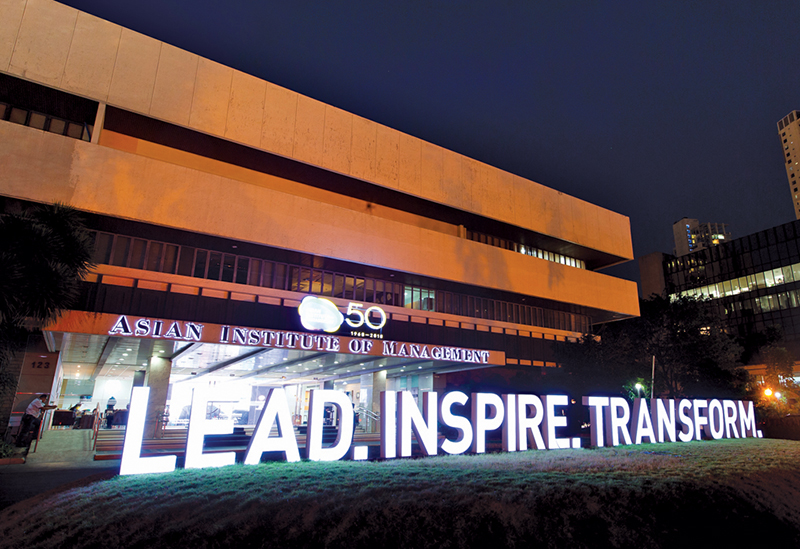 What makes Asian Institute of Management (AIM) unique?
We are a stand-alone business school with our own heritage and legacy, and we try our best to turn the fact that AIM is small to our advantage. For example, we do not have a big engine to turn in terms of introducing innovations. The role of business education is to produce skill sets required by industry — we are agile and can act on what we believe to be the latest trends.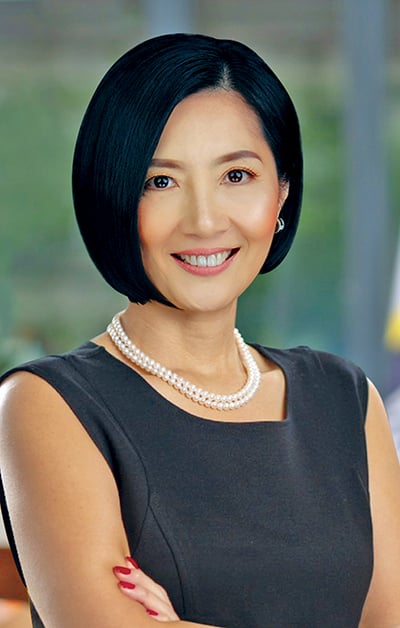 We recently established a school called the Aboitiz School of Innovation, Technology and Entrepreneurship that houses three master's programs: Master in Entrepreneurship, MSc in Innovation and Business and MSc in Data Science. Our Master's in Data Science is the first in the country, one of the first in the region and last year we welcomed our first intake of PhD students in data science. Its establishment speaks to the strength of our institution.
Has AIM embraced the move to virtual classrooms?
Historically, our school has been deeply rooted in case-based teaching and participant-centered learning. In 2020, we had to transform our seven master's programs to a Zoom environment almost overnight. Our staff worked 24/7 to train and prepare our faculty, we brought in experts on online teaching and even a former actor for stage presence.
The shift towards online teaching has been embraced by students. If you think about the time and money we spend plus the carbon dioxide we generate on travel, a virtual environment is far more sustainable in all sectors. The benefits significantly outweigh potential negatives if done correctly. By utilizing blended learning and hybrid classrooms, we can provide access to learners in far-flung places who would never have had access to our degree or non-degree programs. Online exposure will accelerate the pace of badges, certificates and stackable credentials for workers all over the world.
How important will lifelong learning be in future?
Lifelong learning is not going away. People currently change jobs an average of three to four times during their professional lifetime. However, it is predicted that in 20 years workers may see an average of three to four career changes across completely different sectors. Learning incremental knowledge will be constantly necessary.
"The role of business education is to produce skill sets required by industry — we are agile and can act on what we believe to be the latest trends."
— Jikyeong Kang
,
Dean and President, Asian Institute of Management
Most employees currently think that it is up to them to fill in gaps in knowledge and skills. However, it should not be left to individuals to figure out how they can continuously learn and reskill; this needs to also be the responsibility of corporations and governments. Currently, many companies let older staff go because they feel older generations cannot keep up with new technologies. We cannot keep doing this. Companies need to invest in training, retraining and developing staff. The same goes for governments, in terms of placing policies that encourage corporations to consider lifelong learning.
What changes would you like to see in academia?
One of my pet peeves is the focus on research and publishing in PhD programs. We want to make sure our graduates are not only excellent researchers but form a basic understanding of the different modalities and skill sets they will need to be good teachers. Teachers now need to keep the interest of a generation of students who expect to be engaged through multiple devices at the same time seamlessly. A completely different skill set is required and institutions need to deliver to meet their expectations.
Additionally, we used to joke about the number of people that read academic articles because they are so specialized. We need to change this attitude. A lot of what we do in academia can make significant contributions to corporations, policies and people's lives. Traditionally, academics keep their knowledge within their own community and most business leaders think that academic research does not bear relevance to actual practices. We need to take knowledge dissemination seriously and broaden our audience.
How important are partnerships for AIM?
I am a firm believer in the full partnership of academia, industry, governments and communities. AIM is currently delivering what we call the Global Academic Leadership Program, which is funded by the Philippines' Commission on Higher Education (CHED).
The government realizes our education system requires overhauls and a big portion of this program relates to how to transform the country's higher education sector to embrace the notion of smart universities and digital transformation. The program has been well received and we are getting requests to run similar programs for private colleges and universities.
We are also helping the government launch a track-and-trace app for COVID. Many were floated, but it came to us because we have the best data scientists in the country and can do this easily. This project brought together several societal pillars: funding was provided by the private sector for a government-initiated project. Later, we will work with communities to test the app. Another example is our Center for Sustainable Finance that is led by a thought leader who is an ex-banker. He is in contact with financial institutions, including the Central Bank of the Philippines, regarding to the importance and delivery of sustainable finance.
We are developing a master's program in fintech and collaboration with the financial industry will be vital in this as well. We are also developing a business law program, because business and law have a lot of intersections that could benefit the real world if we work together. I believe in a multidisciplinary approach to problem solving. Business schools should not just remain in their own world.
---
Providing Guidance and Support on the Path to Self Discovery
Herbert Castéran, Dean of EM Strasbourg Business School, gives valuable insight into the many ways students can pursue their specific programs.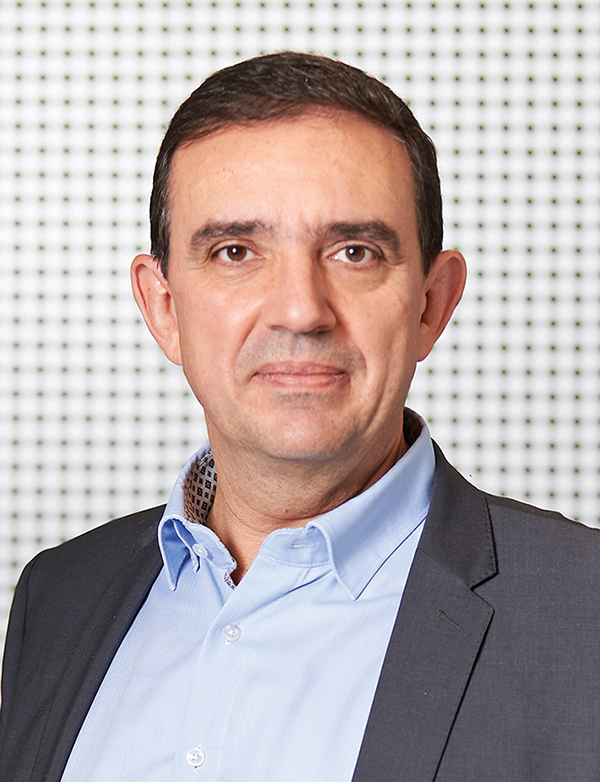 Please sum up the essence of EM Strasbourg Business School and what makes it unique? What values and ethos does it stand for?
Our ambition is to reveal people and organizations to themselves. We believe in each personality and we have a clear slogan, "Be Distinctive." This does not mean that we want our students to be different, but that they make a difference by being themselves. Our value proposition is based on hard skills and soft skills, but many are geared to a path of self-discovery.
What is your vision for producing the socially responsible leaders and managers of tomorrow?
We have three values: diversity, ethics and sustainable development. Firms must now act as societal actors. They are seeking profits, which is also a condition for sustainability, but they are also considering the impact of their actions on society.
We have developed a specific on-line learning tool for CSR to train our students and our partners to think in terms of sustainable responsibility. There is also a certification system within the tool to make sure they come out of it confident that they understand the principles. Nowadays good man-agers are required to be genuinely committed and involved in the future.
How has executive education evolved at your school in recent years and what new programs are on offer, or will debut soon?
We have 14 programs devoted to companies, and our goal is to formulate a precise definition of the exact content of the training on a company-by-company basis. We are also launching a new executive edu-cation degree that explores the impact of meditation on behavior and how it can improve decision-making. We are looking for new trends to improve decision-making and to reduce bias. Our goal is to train new leaders with scientific approaches to meditation. It is very exciting because it is a novel approach in France, and in Europe as well. 
---
Global Business Schools for the Future Report Contents: