Global Business Schools for the Future
---
Leading Schools Embrace Sustainability as Core Tenant
Top-ranked schools are meeting change by embracing a shift towards green practices, new methods of delivering education and improved diversity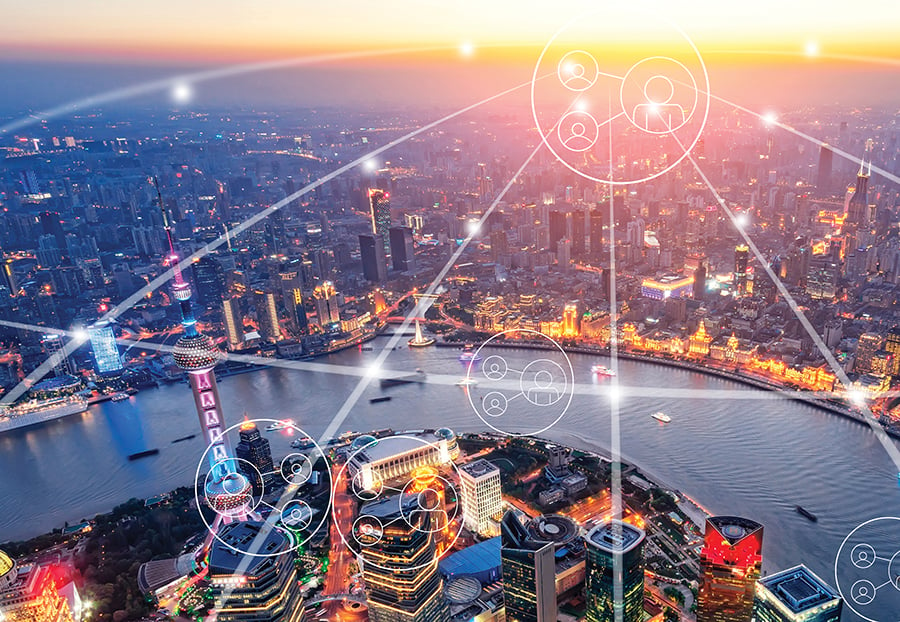 Business schools around the world are reacting to a shift in paradigm caused by the COVID-19 pandemic and a rush of new technologies. As the world pulls itself out from a second recent economic crisis, the drive towards sustainability that was once being touted is now be- ing underlined, be it in terms of innovation, green initiatives or promoting diversity. Leaders in education remain singular about one thing: the system needs to change. They are striving to translate this central concept into their curricula to prepare future trailblazers for the battle ahead.
Innovative reboots
Montreal-based John Molson School of Business is working on pushing innovation through its focus on entrepreneurship. The school emboldens its students by providing access to real business owners who talk about pressures they face and the reality of business. John Molson recently conducted a massive revision of classes to match the school's new values. Other universities are taking a more individual slant on innovating their methods of education. Across the pond, EM Strasbourg Business School is transforming its values towards individual discovery and growth under its Be Distinctive slogan. The school recently initiated a new executive diploma geared at transforming leadership through meditation and data analysis. The French school also launched a research center called the Observatory of the Future that explores impending scenarios and eventualities. Other leading institutions are following a similar format, such as the Asian Institute of Management (AIM) in the Philippines. They recently established the Aboitiz School of Innovation, Technology and Entrepreneurship. This new institution supports their recent master's programs in free enterprise, science and business and data science.
Sustainability first
Business schools are not only looking to drive innovation, but also take part in the new surge of sustainable and green initiatives in public and private sectors. John Molson recently received a donation to create a research center aimed at promoting sustainability. The Canadian institution also recently joined with Manulife Investment, a local insurance firm, to create a program that allows students to virtually follow the company's environment, social and corporate governance investments. In a similar fashion, AIM has created the Jose B. Fernandez, Jr. Center for Sustainable Finance. The school is set up to tackle policy issues that affect the banking sector and form constructive business partnerships in the region. Sustainability as a movement is not just about creating more efficient business practices. Singapore Management University (SMU) takes a hard stance against climate change through its Cooling Singapore 2.0 initiative that sees students and faculty working to lower carbon emissions in the city's hot months. The school recently set up its Singapore Green Finance Centre. "We are transforming our processes and training our colleagues to make sure that they are equipped with a level of skills commensurate with new available technologies," Lily Kong, president of SMU, explains.
Women in leadership
"We want to provide more training and support and raise conversations around women in business."
— Anne-Marie Croteau
,
Dean, John Molson School of Business
In the last fifty years, leadership in the business world has largely passed from out of the hands of men into the collective hands of the community. Particularly in the last decade, women have stepped up to the plate to take on leadership roles as initiatives to promote diversity bear fruit. Anne-Marie Croteau is the first female dean at John Molson and chair of the Business School Association of Canada. She works hard to promote inclusion in both education and the business world. "We want to provide more training and support and raise conversations around women in business," she says. The school recently started a research center for female entrepreneurs and leaders, the first of its kind in Canada. Other heads of education have expressed a change within industry itself in terms of inclusion. Kong expresses that she has been contacted by global firms such as Goldman Sachs Group and BlackRock to collaborate on empowering young people and being a mentor through leadership programs and speaking engagements. She views part of her position as being a role model for potential leading women. 
---
Global Business Schools for the Future Report Contents: