Global Business Schools for the Future
---
Canadian Leader Looks to Inspire Through Values
Montreal's leading business education institution considers inclusion and sustainability as key elements of a successful education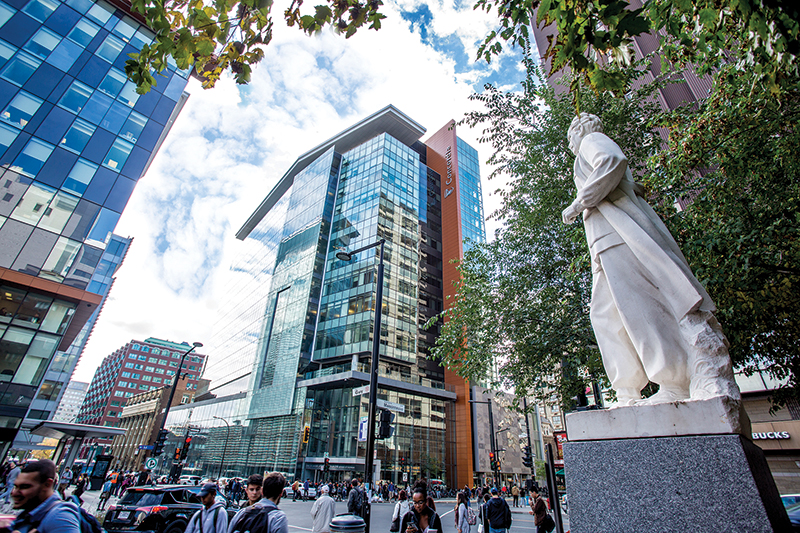 Diversity and environment, social and corporate governance (ESG) are the cornerstones of Canada's John Molson School of Business."Being in academia is a privilege and a responsibility. We are part of the relaunch of the economy. We train future leaders that will make a difference in the world," asserts Anne-Marie Croteau, dean of John Molson.
The English-speaking school is set in Canada's second largest urban space, Montreal. The eastern metropolis is known for its digital innovations and has recently become a video game, cloud computing and artificial intelligence hub, sectors with which the school actively participates.
John Molson is a large part of Montreal's Concordia University, with 20% of the institution's 55 thousand students enrolled in the business school. The university prides itself on diversity. Around 40% of its student body comes from outside Canada and more than 105 languages are spoken in its halls.
"Being in academia is a privilege and a responsibility. We are part of the relaunch of the economy."
— Anne-Marie Croteau
,
Dean, John Molson School of Business
The business school also hosts the oldest masters-level case competition; the John Molson International MBA Case Competition involves participation of all the School's students as well as students from 40 global universities. Participants compete on analysis and evaluation of unpublished business cases.
John Molson's prestigious executive master of business administration program is celebrating its 35-year anniversary. The curriculum was the first in Quebec and among the first in Canada.
According to Croteau, the program is one of the strongest at the business school. "Students in this category come with a drive to be better at what they do. They gain a lot of confidence after completing the program. It is beautiful to see," she expresses.
The school takes sustainable finance seriously. Prior to the pandemic, the school launched a sustainable investment practicum in partnership with insurance company Manulife Investment. The program allows students to access the firm's ESG investments through a virtual fund and learn directly from decision makers.
"This has attracted more women into finance, who are difficult to attract. Currently only 30% of our finance students are women, but we see parities in this new program," she says.
---
John Molson Promotes Diversity in Education and Business
Interview with Anne-Marie Croteau, Dean, John Molson School of Business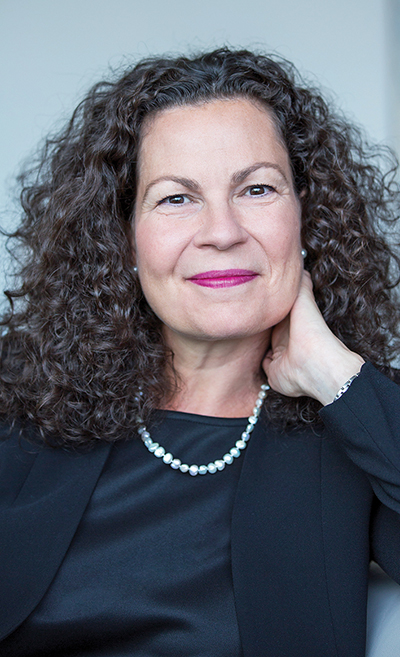 What differentiates John Molson School of Business from other business education institutions?
We are among the top business schools in Canada and the world. Our high ranking speaks to the quality of our teaching and our students. We are strong in research and teaching when it comes to entrepreneurship and innovation. We have put a lot of effort into creating an ecosystem based on the realities of entrepreneurs and welcome people from the business community to speak about their experiences and difficulties in the market. In terms of innovation, we recently launched the MSc in Business Analytics and Technology Management that will help students develop the marketing and finance expertise required to excel in big data and analytics. The school works with other faculties on interdisciplinary initiatives in areas such as cities, health and applied artificial intelligence. We need to make sure artificial intelligence responds to our needs as humans. We are hiring new faculty members with this kind of expertise.
How did John Molson cope with the move to virtual classrooms due to the COVID-19 pandemic?
Through Concordia, we have the e-Concordia gateway and the Knowledge One service to provide the best online learning tools and practices. We had this prior to the COVID-19 pandemic. When the government locked down, 32,000 students were enrolled in online learning and the business school participated. We had to find new solutions and we pushed our envelope further. Additionally, enrollments are through the roof due to the online platform. People realize they do not have to quit their jobs to participate in higher education.
How has John Molson worked to increase gender diversity in its faculty and offerings?
I used to be the only woman at the table of the team and now there are three women and one man. Our department chairs are at parity. For Montreal, a sense of parity is normal. I hope when the economy restarts after the pandemic, women won't lose any of their momentum. The United States lost a lot of females in their workforce. Although this has not happened yet in Canada, it is something to be mindful of. We recently launched a new research center called Barry F. Lorenzetti Centre for Women Entrepreneurship and Leadership to promote female entrepreneurs and leaders. We have about 15 faculty members as researchers who have expertise in entrepreneurship and leadership development. We are the first in Canada with this type of research center. We want to provide more training and support and raise conversations around women in business. We also launched a course on financial literacy for female entrepreneurs.
---
Global Business Schools for the Future Report Contents: