Ireland: Growth in the Face of Adversity
---
Banks on Board for Green Future
Banking institutions all over Ireland are aligning themselves with the government's goals to see the country produce zero carbon emissions by 2050
One of the key themes to arise from the COVID-19 crisis is the issue of sustainability. The nation's largest financial institutions are looking to reduce unnecessary processes, digitize operations, decrease inequality and reform targets to cut down on carbon emissions to create a longer-lasting and greener banking environment. Since 2020, two banks in particular are leading the country's drive for sustainable development.
Change through hardship
Allied Irish Banks (AIB) is Ireland's largest retail bank with 2.8 million customers. The financial institution has a 40% share of Irish personal and business banking customers. The bank has recently moved away from physical banking towards digital. Daily transactions average fewer than 40,000 in AIB's physical banks, while 1.5 million transactions take place on their digital platforms. The COVID-19 pandemic has accelerated the process, with daily online transactions sometimes climbing to 2 million.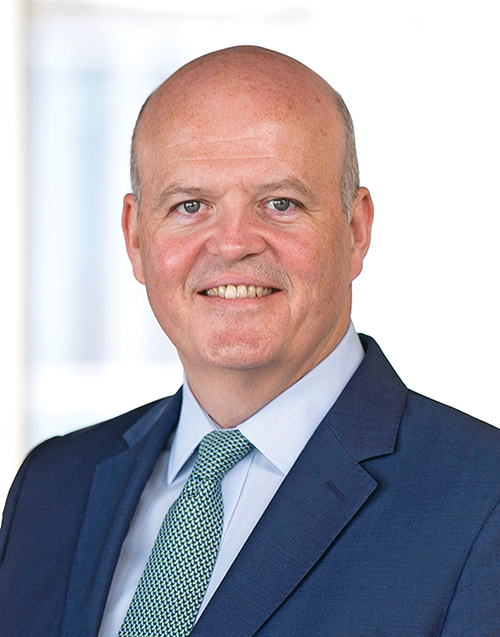 Colin Hunt, CEO of AIB, puts sustainability at the top of his personal strategy for the bank. "As a pillar bank and as a responsible corporate citizen, it is incumbent upon us to do everything within our power to reduce our own consumption of the Earth's precious resources, encourage our third-party suppliers to adopt similar measures and to work with our customers to finance their transition to a lower-carbon future," he declares.
The bank recently released a new strategy in December 2020 that aims to reduce AIB's cost base by 10% and focus on its sales advisory vertical. The company aims to reshape its carbon footprint by adopting a hybrid working model for its staff. AIB has also set targets to meet net zero carbon emissions in its operations and have 70% of its loans involved in green initiatives by 2030.
The company is also actively creating partnerships to strengthen its portfolio, such as forming a joint venture with Great-West Lifeco, a Canadian insurance-based financial holding company, and taking over from banks that are leaving the market. In 2021, the financial firm agreed to acquire Ulster Bank's corporate and commercial loan book.
"Our purpose is to act for the common good and improve the quality of life for generations to come."
— Colin Hunt
,
CEO, Allied Irish Banks
Hunt believes that Ireland's financial industry has been made more robust by Ireland's recent economic blows. "The Irish banking industry went through an exceedingly difficult period in the last great global financial crisis. While banks were part of the problem in the last crisis, banks are now a large part of the solution," he admits.
Green innovation
Another player that is stepping up to the sustainability plate is Citi, an American multinational investment bank. Citi sees its European operations done through its subsidiary Citibank Europe, headquartered in Ireland.
The financial institution contributed $2.2 billion to its parent company in 2020 and had a balance sheet of $75 billion. Citibank runs operations in 22 European countries.
The company launched a new sustainability initiative in April 2021. It has committed $1 trillion towards sustainable finance and updated its environmental finance targets from $250 billion by 2025 to $500 billion by 2030. The bank also promised to achieve net zero carbon emissions from all operations associated with financing by 2050. "It is important we continue to embed the values of ethics, conduct and transparency into the fabric of our organization," says Cecilia Ronan, CEO of Citibank Europe.
The institution is working towards its goals by pushing innovation and using new digital technologies. In 2009, the bank opened its first innovation lab in Dublin, which studies new technologies linked to fraud detection, payment technology and client insight tools. Adjacent to this facility, Citi opened its first artificial intelligence center in 2021 with the aim to retransform the sector once again.
"We partner with fintech companies because we see the emerging technologies they are producing. Citi has a venture arm in California that may take part ownership of these entities, or we may adopt their technology and use it," Ronan explains.
Ireland's financial sector's adoption of green policies is a sign of the times. The moves are part of Ireland's climate act signed into law in July 2021 that seeks to reduce carbon emissions by 51% in the next decade and make Ireland a leader in the EU on combating climate change. 
---
Ireland: Growth in the Face of Adversity Report Contents: