Ireland: Growth in the Face of Adversity
---
University Plans City of Innovation
Professor John O'Halloran, President, University College Cork, describes how the institution is supporting the local community and transforming Cork into a center for creativity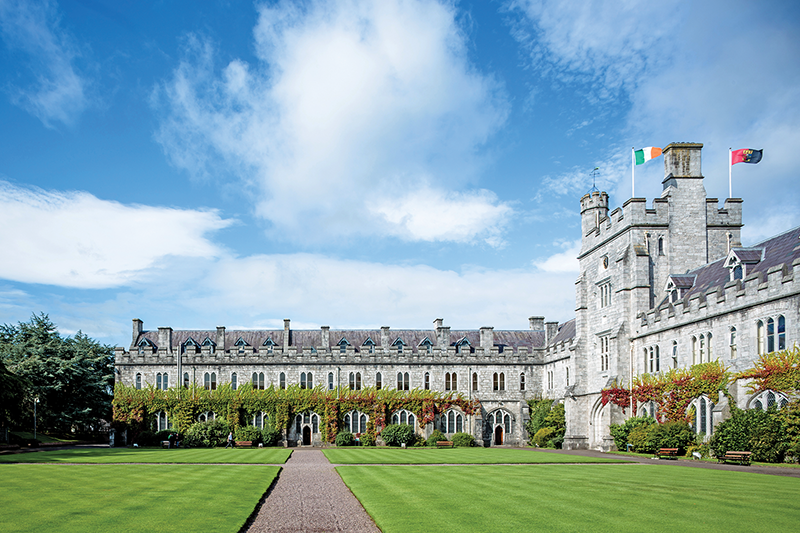 How does University College Cork (UCC) differentiate itself from other learning institutions?
University College Cork is an institution that promotes independent thinking, a modern outlook and a strong focus on sustainability. We take a whole systems approach to sustainability that is recognized globally. University College Cork is the first green flag campus in the world. We are ranked eighth in the world on The Times Higher Education Impact Rankings and ninth in the UI GreenMetric World University Ranking, the only global ranking for sustainability.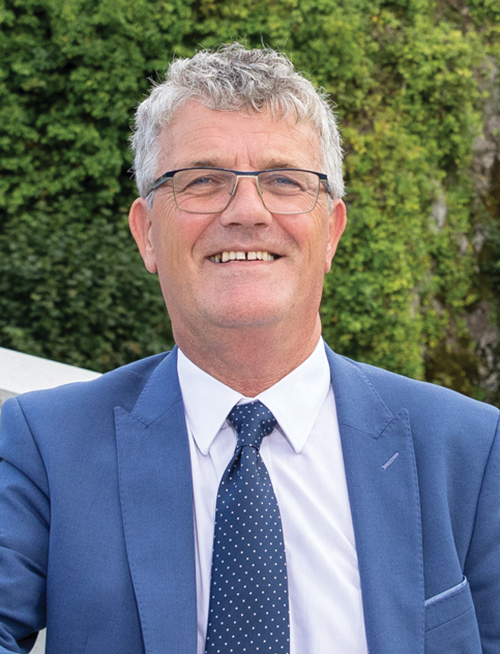 We challenge our students to constantly enquire and make contributions towards a more sustainable world and equip them with key skills and attributes through our curriculum and extracurricular offerings.
Our Quercus Talented Students' Programme is a competitive scholarship. Quercus is the Latin word for oak. It is an academy for highly talented students who are contributing to changing the world.
We have had 140 students on that program over the last five years. Some of these students have been profiled in Time magazine and others have spoken to the United Nations. Our Quercus Talented Students' Programme supports high-performance athletes at UCC. Four Olympic medals were won at the recent Tokyo Olympics: two gold and two bronze.
How has the COVID-19 pandemic changed the way the school operates?
In March 2020, the entire university was successfully pivoted online. We continued our curricula and vital research during this period. We cover the full range of disciplines, including medicine, nursing, law, science, engineering and the humanities.
Our original 2017-2022 strategy was revisited, and we realigned our priorities. We focused on learning and teaching, research and innovation, student success and infrastructure. We aim to keep all good elements of an on-campus experience while accelerating digital immersion and learning. Universities are often slow to move and evolve; in moments like this we are ready to take really big steps.
What kind of impact does UCC have on the city of Cork and local communities?
University College Cork has a population of 22,000 students and 3,000 staff. The immediate population of the city is only about 150,000. There is also a second university, Munster Technology University. We are a real university city in every sense of the word; United Nations Educational, Scientific, and Cultural Organization has designated Cork as a learning city. University College Cork along with other municipal institutions have signed a memorandum of understanding focusing on Cork's innovation.
"Universities are often slow to move and evolve; in moments like this we are ready to take really big steps."
— Professor John O'Halloran
,
President, University College Cork
My larger vision is for University College Cork to support the development of an innovation hub that connects Irish ingenuity with Cork's rich research environment. We connect UCC's Tyndall National Institute, the largest research institute in the state and one that works on information and communication technology hardware and software, with the APC Microbiome Institute, which is also based at University College Cork and ranked number one in the world in microbiome research. We also connect to our Institute of Social Sciences in the 21st Century.
The world is currently being challenged by three things: infectious disease, climate change and digitalization. These are at the forefront of what the university is working on.
We not only have the infrastructure, but we also have an ecosystem filled with talent that is supported by the private and public sectors to enable innovation. 
---
Ireland: Growth in the Face of Adversity Report Contents: