Ireland: Growth in the Face of Adversity
---
Food Sector Highlights Sustainability
Ireland's food and beverage sector sees continued growth despite setbacks caused by dips in trade by advancing into key foreign markets and staying true to its core principles
Ireland's agri-food industry is one of its oldest and most integral. While the nation houses around 5 million people, the sector produces enough food to provide for 25 million, with 90% of the sector's products aimed towards foreign markets. Given its necessity, the industry fared well during the pandemic, hit with only a slight fall in demand. As the market recovers, the industry is set to continue its upward climb.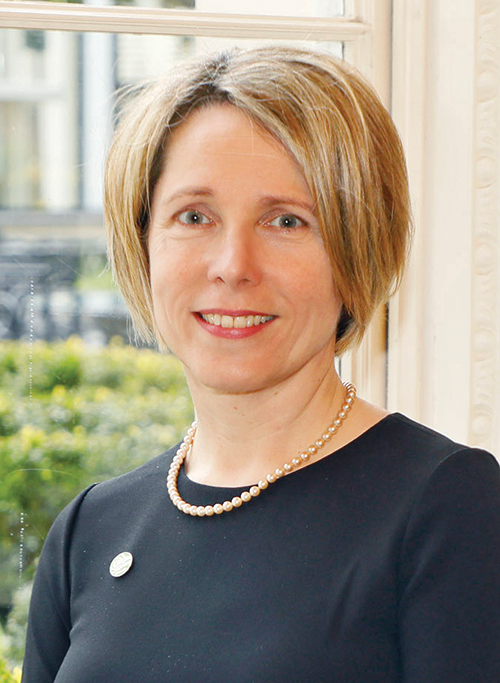 Board Bia is Ireland's food and beverage promoter and watchdog. The state agency's current strategy aims to raise exports to $22 billion by 2025, a figure they are well on the way to meet. Tara McCarthy, CEO of Board Bia, outlines the company's success: "We have seen growth of more than 60% in food exports over the last decade. Notwithstanding an incredibly disruptive year, Ireland exported $15 billion worth of food and drink in 2020, down only 2% from 2019, a record-breaking year."
The organization runs a sustainability program called Origin Green that aims to protect the environment, push efficiencies and educate players along Ireland's entire food and beverage value chain. It involves 53,000 farms and 324 Irish food and beverage companies and aims to lower carbon emissions to meet government targets and promote best practices for food and beverage quality. "We still have the world's only national food and drink sustainability program a decade after its establishment," McCarthy adds. "We argue that sustainability is the one element that should have all our focus."
"We believe that sustainability will be at the heart of everything we do, and nutrition plays an increasing role in how we navigate that."
— Tara McCarthy
,
CEO, Board Bia
Although the U.K. is Ireland's number one export destination for food and drink, the U.S. follows right behind. A large part of food and beverage exports to the U.S. is alcohol, particularly Irish liqueurs and Irish whiskeys. The U.S. market alone accounted for 43% of all consumed Irish whiskeys in 2020. Despite tariffs on dairy goods and Irish cream liqueurs by the U.S. administration, the market continues to thrive. Exports to the U.S. have increased by 10% in the last five years, reaching a total value of $1.2 billion.
Looking to the future, Board Bia's strategy to market Ireland's food and beverages to worldwide markets is based on its core values. "The most important attribute of the food and drink industry is trust. We have created an infrastructure that ensures it is independently accredited, validated and proven," says McCarthy. "We believe that sustainability will be at the heart of everything we do, and nutrition plays an increasing role in how we navigate that." 
---
Ireland: Growth in the Face of Adversity Report Contents: