Ireland: Growth in the Face of Adversity
---
On the Frontlines of the COVID-19 Crisis
Steve Cutler, CEO, ICON, describes his company's efforts to combat the COVID-19 pandemic and how the crisis has pushed new digital technologies forward
Can you give us an overview of ICON's operations?
ICON is a contract research organization. We run clinical trials for pharmaceutical and device companies that want to move their products to the market when they do not have the in-house resources and capabilities to do so. We run trials all around the world. With our recent acquisition of PRA Health Sciences, we have grown to 38,000 people in 50 countries around the world. We collect required data and help to submit the data for approval and registration.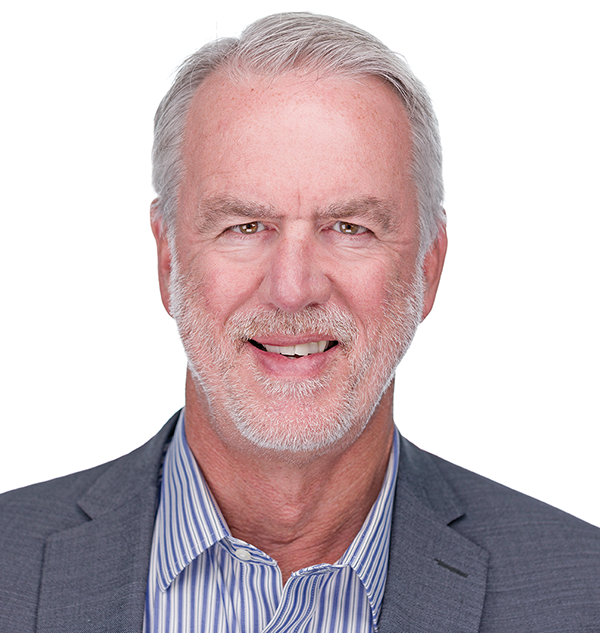 We were founded 31 years ago in Dublin and were only five people at the start. Since then, we have grown dramatically, moving to the United States in the 1990s and expanding to Europe, Asia, Latin America, Australia and many other countries. It has been a wonderful journey going from a five-person start-up to annual revenues approaching $6 billion and getting close to having $20 billion in market capitalization.
How instrumental was ICON at combating the global COVID-19 pandemic?
It's a matter of public record that we helped Pfizer run their large-scale coronavirus vaccine trial that was first to market in just 250 days from start to the emergency use authorization and thus helping get people vaccinated very early on. We had around 1,000 people working on the big phase-three trial in North America, South America and Europe. We organized the sites and made sure we followed the nearly 50,000 patients in the trial, collecting and reporting the data and working with our colleagues at Pfizer to get the vaccine initially registered on an emergency use basis and later a fully approved basis. Other trials around pediatric populations and pregnant women are ongoing. Our involvement is a source of pride for ICON and Ireland.
The pandemic helped us think differently in how we do trials. Offsite monitoring and management of trials and other digital techniques and technologies have taken a quantum leap forward. If there is a silver lining coming out of the pandemic, it is that we now recognize our ability to move forward at a dramatic pace. We must take these important positives out of what has been a very challenging global tragedy.
What benefits have come from recent investments in vaccines and the biopharma industry?
The pandemic has precipitated many major changes, particularly in our industry. Everyone knows what a clinical trial is now and the contribution the biopharma industry has made in bringing the COVID-19 vaccines to the market.
"If there is a silver lining coming out of the pandemic, it is that we now recognize our ability to move forward at a dramatic pace."
— Steve Cutler
,
CEO, ICON
Some of the new technology that has come out of these vaccines, such as messenger ribonucleic acid (mRNA), applies not just to the COVID-19 vaccines, but to the flu, zoster, respiratory syncytial virus and oncology. The potential that messenger RNA technology has to treat a whole different group of diseases is extraordinary. We want to be a key part of helping our customers realize the potential of such scientific advances for the benefit of society.
How have new digital technologies helped ICON push efficiencies in its clinical trials and internal operations?
New technologies are being applied on many fronts. Machine learning and artificial intelligence are being used in more routine tasks to file documents and process case reports. This has given us the opportunity to move more routine tasks away from our associates and have them use their brains and skills in a way that engages them.
Additionally, wearable technologies allow us to manage and monitor heart rates, blood oxygen levels, blood sugar and pulse rates, for example. We have a group called Symphony Health through which we can collect data from pharmacies, mainly in the U.S. We receive data from several hundred million patients — on a de-identified basis — that allows us to see their diagnoses, the drugs they are being treated with and the consequences of treatment decisions. There are a variety of ways in which emerging technologies are aiding us to be more efficient as we head into the future.
How significant is the relationship between the U.S. and Ireland?
The relationship between Ireland and the United States is incredibly important and rooted in significant emigration over the last couple hundred years; there is a large Irish diaspora based in the United States. The Irish heritage in politicians and in all levels of society in the United States is palpable. Those links provide an opportunity for Ireland to be its own entity in terms of a partner in trade and foreign policy.
Ireland is a highly effective collaborator, and its people are open and transparent. American businesses appreciate working with countries and people who are straightforward and have a can-do attitude. Enterprise Ireland and several other groups have facilitated our deep relationship, which is appreciated on both sides. 
---
Ireland: Growth in the Face of Adversity Report Contents: