Bahamas: Celebrating 50 Years of Success and Independence
---
Bank of The Bahamas shows real resilience
The ambitious bank has enjoyed decent post-pandemic momentum and remains on the path to rebuilding and reclaiming its position as a leading financial institution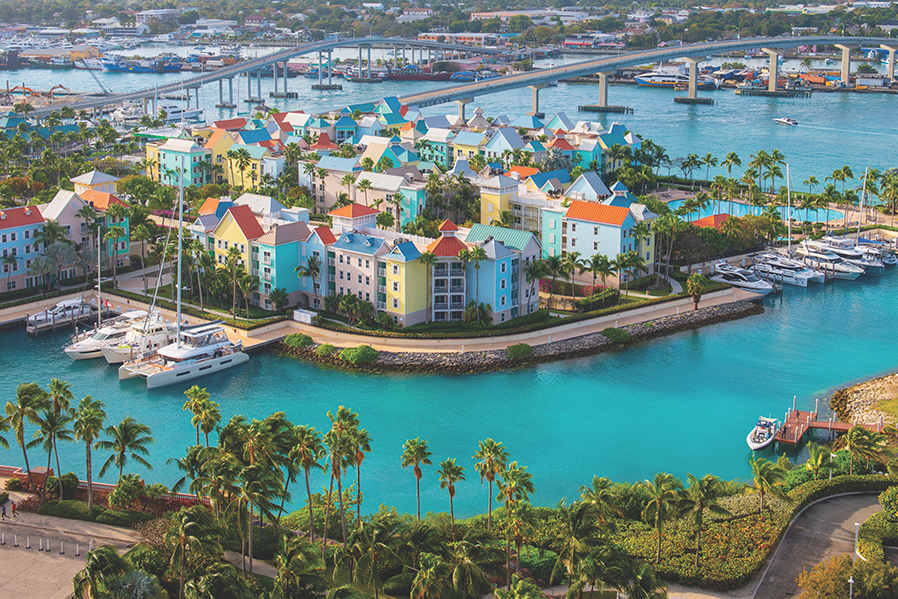 Bank of The Bahamas, commonly referred to as BOB, is a full-service Bahamian bank providing innovative financial solutions for personal and corporate banking. Customers from all walks of life benefit from personal loans and mortgages as well as savings and checking accounts, term deposits, wire transfers, online banking, and prepaid cards, as Managing Director, Kenrick Brathwaite, details.
PR: To what do you attribute the bank's resilience and strong financial position, and what is your strategy for fostering sustainable growth in the future?
KB: I joined BOB in 2018 and when I got here, the plan was very simple. We had a three-year strategic plan with the objective of attaining sustained profitability. Profits in the past year have been driven by several key areas, one of which is delinquency management. In 2021, we restructured this area to a point where the focus was on non-performing loans. We closed a lot of sales for properties, which resulted in recoveries and much profit from this sector. Secondly, we expanded our merchant services division to further grow this area of our business. The pandemic showed us a few things; one is that the world can do without physical cash very easily. Therefore, we have expanded our card services area because everything is being channeled through cards. The first phase of our strategic plan was strengthening our foundation, which meant our systems. We are now in the process of upgrading all of our systems including our online banking platform, mobile apps, a new website, and debit cards. All those things are coming now as a part of strengthening our product line and our systems. Additionally, our call system was upgraded in 2019, and we have engaged a company in the U.S. to assist with automating some of our other systems.
When I first joined BOB, my vision was to become the most efficient, customer centric bank in the Bahamas. To accomplish that, we created the Customer Experience Unit to oversee customer service and to build employee experience levels with training and development. I am passionate about customer service, training, and development. Once you do those three things, everything is going to fall into line. We have built those within our policies and structure.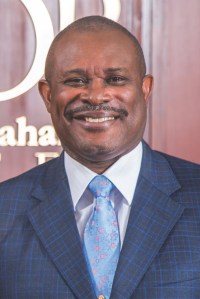 PR: What new and emerging opportunities has the pandemic triggered in the banking and financial sector, and which auxiliary revenue streams will you be targeting accordingly?
KB: Bank of The Bahamas is now more and more in touch with the digital world. We recognize that we must move more towards an environment where cash and cheques are eliminated or reduced. We are now in a world where we want to push the use of digital currency and or credit cards. The pandemic has shown us that it is easier than we thought. The pandemic has also shown us that we are resilient. Our disaster recovery planning is now more robust. We can shut down today and more than 50% of our staff can work from home.
PR: Considering the heightened cybersecurity risks that the pandemic underscored, how is BOB employing digital innovation and technologies in its services and operations?
KB: We were on the path even before the pandemic. In 2018, our technology was behind all the other commercial banks; we were always in catch up mode. However, in my first two years here, before the pandemic, we invested substantial sums in technology. The pandemic allowed us to pause, pivot and refocus our strategic plan to allow us to incorporate things learnt to make the bank more resilient and much more agile. Post-pandemic, we adjusted our three-year strategic plan, after a full analysis of the overall impact. We thought about ways to capitalize on what we did during the pandemic to make BOB stronger. We built new revenue streams during the pandemic by enhancing our technology including the automation of our systems, which has made us a stronger institution. Yes, non-performing loans did go up, but it is manageable. The reported profits for most of the industry were adversely impacted during 2020, but now that most of the provision costs are being reversed, we see a rebound in terms of overall profitability throughout the financial industry. Since the pandemic ended, BOB has been able to say we created a situation where we are more prepared, should there be another disaster. We can survive a lot more easily if there is a catastrophic happening here. We don't do business the same way today as we did in 2019. Yes, the Central Bank wants us to eliminate or reduce cash and cheques, but there will always be a huge sector of the population who relies on cash. Therefore, we have expanded our ATMs in the Bahamas. We have invested in a lot of smart ATMs that accept deposits and cash and top-ups on different platforms.
PR: What would be your closing message for our readers about why they should choose the Bahamas as their next business, banking and investment destination?
KB: The Bahamas has always been a destination for foreign investment, and we have never stopped trying to improve. The government has embarked on policy guidelines that suggest its intent is to attract more foreign investment. It's not just lip service; we are seeking to build systems and policies. We want to be strategic in who we allow into our country. As an investor you should be strategic in knowing what the Bahamas is in need of. One of the best things you can do as an entrepreneur is first know what market you want to enter and what is most needed.
---