Bahamas: Celebrating 50 Years of Success and Independence
---
Financial services sector in safe hands
The Securities Commission of The Bahamas regulates and oversees investment funds, securities and capital markets as it seeks a vibrant and competitive industry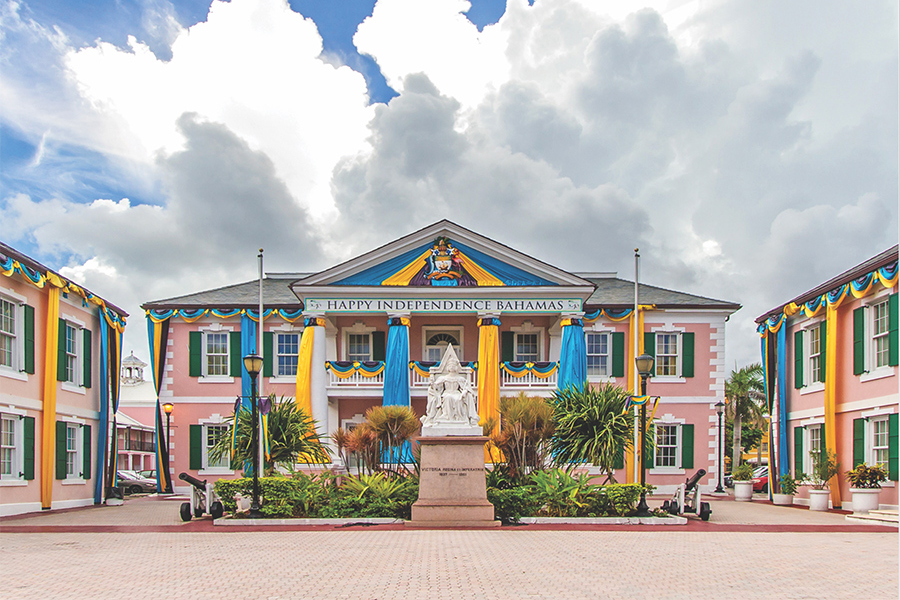 Renowned for its regulatory excellence in line with the strict Securities Industry Act and Financial and Corporate Service Providers Act, the Securities Commission is at the forefront of developments across the financial services sector, as Christina Rolle, Executive Director, discusses.
PR: What is your analysis of the economic outlook for the Bahamas in 2023 and how will these movements in major economies affect your capital markets?
CR: When you look at the structure of the Bahamian economy, we are very susceptible to what is going on in the world, because our economy is heavily dependent on tourism. If there is a global recession and a contraction in the tourism industry, that has the potential to have a huge impact on our economy. That impact is felt across the broader section of Bahamian families — of Bahamian society — because tourism still makes up about 70% of our GDP. Much of the financial services present here are considered to engage in offshore activity, meaning the financial activity is not taking place here. For example, we have a lot of intermediaries who are present in the Bahamas, doing business from here, servicing high-net-worth clients from the Bahamas. That is in large part the focus of our financial services industry. Another aspect is the Bahamian capital market, which will be impacted directly by the local economy and the companies that operate here; their profit margins, of course, will be impacted in as much as the Bahamian economy is impacted. Our capital market is very small, comparatively speaking, although, when you look at it on a per capita basis, it's a decent-sized capital market for the size of the country. Because of the profile of the clients and activity here, I don't know that a global recession will necessarily result in a contraction in financial services. There's a possibility, but not when you look at the profile of the clients — high-net-worth individuals, and the type of activity that takes place in the Bahamas.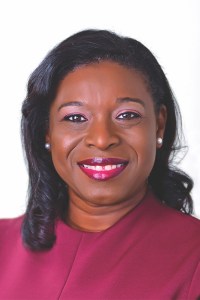 PR: What are your key strategic priorities and main areas of focus in 2023?
CR: We still have a very aggressive legislative agenda and we're spending a lot of time improving the operational efficiency of the Securities Commission, making it much easier for our licensees and registrants as well as the public to interact with us, by undertaking a complete digitalization of the Securities Commission's processes.
PR: Why should financial services players look to the Bahamas as a safe and stable market for investments in the medium and long-term?
CR: In terms of financial services, what the Bahamas offers is a very clear and practical regulatory framework. We also provide access to a large number of professionals and highly skilled personnel with a lot of financial services experience. In terms of looking to the Bahamas as a potential headquarters or a place to site an office, the stability of the jurisdiction and the government, the regulatory and the legal framework, all give comfort to investors. They are elements that we have nurtured over the years, and we certainly have a very good foundation in all of those areas.
PR: Why should the Bahamas and its capital markets be an investment destination of choice for foreign investors?
CR: We have a very robust legal environment that provides the highest standards of protection for investors; also, there are opportunities here that are unique, perhaps for venture capitalists – opportunities to invest funds in a market that is not saturated. Investors find it very easy to assimilate into the environment, and that is not insignificant. We have a lot of entrepreneurs who have fantastic ideas and stories, who are also looking for capital. For international investors, we do have a lot of opportunities. We are also geographically well-placed; whether investors want to go into tourism or other areas, there are lots of opportunities that our location presents.
PR: As the global economy becomes greener and more sustainable, what role do you play in interacting with intergovernmental organizations and fellow regulators around the world?
CR: This whole ESG issue has several aspects. One aspect has to do with public reporting. The Bahamas will also develop its own reporting structure with respect to ESG. Now, if you go on the broader issue of climate change, and what the government is looking to do with respect to climate change, and how the government intends to address the issues, and I guess to be a part of the platforms where larger countries or other entities can start to reduce their emissions the Securities Commission developed legislation on the trading of carbon credits and will have a continued role in its administration and maintenance. This issue of carbon credits and climate change is a very complex issue, but I do believe that there is a role for carbon credits to play in getting us to the 2030 reduced emission goals. But certainly with the government's intent to play a key role in these carbon offset credit markets, we have a role to play in regulating the secondary trading of that, and in providing a well thought out regulatory framework to enable credibility in secondary markets carbon trading. We've already developed a framework and we will enhance this framework as international best practice standards are developed and adopted.
PR: Do you have a final message for the readers of Foreign Policy about choosing the Bahamas as their next business, banking and investment destination?
CR: The key advantage that the Bahamas has is our size; in being small, we have the ability to be nimble, practical and independent. Those are things we've learned to accept as advantages and not handicaps. As such, we're able to react to the market in a way a lot of large jurisdictions cannot. We also take the time to understand what's going on in the markets and what investor/consumer protection needs are. The Bahamas has a robust regulatory framework and an environment that is business friendly and open to innovative ideas.
---