Bahamas: Celebrating 50 Years of Success and Independence
---
Bahamasair earns its wings as proud flag carrier grows reach
The government-owned airline serves various cities and destinations across the Caribbean as well as several cities in the U.S., with more routes on the cards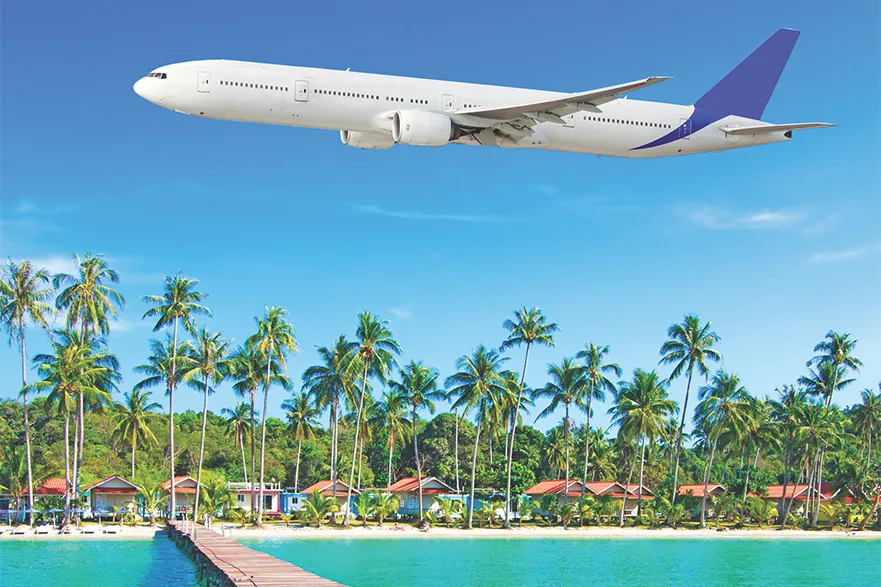 Having taken to the skies for the first time half a century ago, Bahamasair Holding Limited continues to place passenger safety and reliability at its core, with the airline connecting not only island of the archipelago, but also offering international flights. Managing Director, Tracy Cooper, outlines his vision for the operator.
PR: Please provide us with a brief overview of Bahamasair and its growing operations.
TC: Bahamasair is a small airline with eight aircraft: three jets and five propjets. We plan to add at least one new jet or propjet annually until 2025. We currently provide air transportation to 13 destinations in the Bahamas and eight international destinations, including Providenciales (Turks & Caicos), Havana (Cuba), Port Au Prince/Cap Haitien (Haiti), Miami, Fort Lauderdale, Orlando, West Palm Beach and Raleigh (U.S.).
Overall, the airline was impacted operationally and financially these last two years by the Covid-19 pandemic, but we saw a 70% rebound in 2022 versus fiscal year 2019 and expect a full recovery in 2023. We have around 500 employees and in 2019 had a passenger movement of around 940,000. That is a goal that we are very aggressively pursuing a repeat of. In the near future, the airline will be expanding its international cargo operations to the U.S., Haiti and Cuba.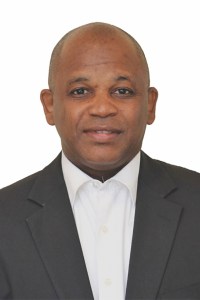 PR: Bahamasair won the title of Caribbean's Leading Airline in 2020, 2021, and 2022 at the World Travel Awards. What factors are behind this success and what are your competitive advantages in regards to other airlines in the region?
TC: It's an award voted on by our peers and the public, so it is not a single entity giving the recognition, but those traveling on Bahamasair and giving their feedback on the service we provide. Relating to what would be our competitive advantage — it's the fact that Bahamasair services the Bahamas. We understand many people flying Bahamasair are Bahamians, and it is a household name in our country. We know that our passengers have a variety of options and are grateful that they choose us. We understand our people and what they want from us as an airline. That is our unique position. Bahamians traveling to the U.S. usually combine vacations with shopping and we facilitate this need and travel option. Passengers can bring back large volume of bags, boxes or coolers when traveling on Bahamasair, whereas other airlines would not, or do not, allow this to happen. We know who our clientele is, and we cater to them and strive to make sure we keep them happy. Winning this award not once or twice, but three times is a continued testament of the hard-working staff within all sectors of the company who are much appreciated.
PR: With a large uptick in tourism arrivals underway, how are you handling the increased demand and growth levels?
TC: The management of Bahamasair has identified the need to grow. For summer 2022, we had difficulty keeping up with demand. Our flights to the U.S. all saw over 85% load factors in June, July, and August. When you are that high on load factors, you are spilling and not meeting demands of what the customer wants and when they want it.
It is one of the main reasons we are expanding our aircraft fleet. If we could expand a bit faster, we would. Unfortunately, we are having the same problems that most of the aviation market is having globally which is that to be able to expand, you require more pilots. We are growing marginally simply because of the limitation in skilled labour. We will continue to have the Bahamas as a strategic focus, but we also realize a market for helping other Caribbean nations. Therefore, part of our expansion focus will include the wider Caribbean.
PR: In what ways are you seeking to broaden your U.S. network and international connectivity? What main cities, regions, or countries are you targeting?
TC: In 2021, the Bahamas and the U.S. signed an Open Skies Bilateral Agreement and Bahamasair is seeking to take advantage of this. It wasn't that we couldn't fly to most U.S. cities, but it is a logistical headache to apply for each city.
We have applied and now have approval from the U.S. Department of Transportation for Open Skies facilitation. With that in hand, and with the Bahamas having a U.S. pre-clearance facility in Nassau, it makes our ability to fly to practically anywhere in the U.S. achievable. It negates having to fly to an U.S. airport with pre-clearance facility.
We can therefore fly to secondary smaller cities and that's the intent. We do not want to directly compete with airlines that are already flying to the Bahamas. If Delta, American, JetBlue, and United are already providing airlift from certain locations, it will then allow Bahamasair to expand to locations that presently do not have direct service to the Bahamas. We review these opportunities in conjunction with our Ministry of Tourism and collectively identify the best cities to go to. The recent expansion into Raleigh, North Carolina is an example of this collaboration. Other U.S. cities for consideration would be those such as Nashville, Tennessee, Boston and New York. We are also looking at other Caribbean and Latin American destinations. We are aggressively trying to expand our interline agreements with other airlines, allowing our reach to extend worldwide. We are knocking on airlines' doors to make them aware we are open for business for this interlining, especially for those without services into the Bahamas.

---